Professional Wrestling: 25 of the Most Overrated Wrestlers of All Time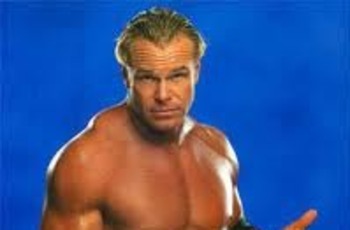 Have you ever watched wrestling and wondered, "How Did He Get on Television?"
Many times, we see wrestlers who have a look or gimmick that is dynamite, but they just don't have the "it" factor.
Or, there are times when a wrestler is so gifted and so talented and so "in the moment", they don't realize they are that good.
And, in some instances, a wrestler is given every opportunity to be the best "ever" and cannot take the ball and run with it.
These wrestlers are the "overrated" ones and, for whatever reason, they just don't get, have or want "it".
Here are some of the most overrated wrestlers of all time.
Lex Luger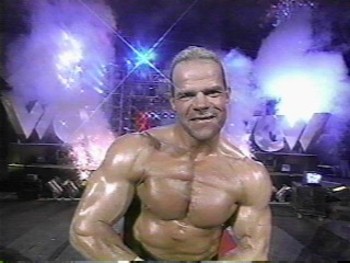 He is a product of the "Flair Generation". Big, strong, a look of a Greek God (steroids) and a champion at that.
But Luger was not as good a champion as he could have been despite getting several pushes in different organizations over the years to prove he was as good as advertised.
He was given the WCW championship well after his prime, and will always be considered stiff and too robotic in the ring.
One Man Gang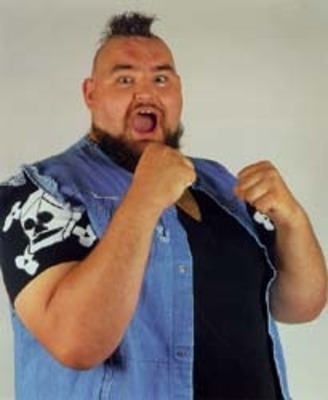 Essentially he was a regional star, spent time in the NWA and WCW and then went to the WWF and re-invented himself as "Akeem".
He had a street look to him and one of the hardest heads in wrestling.
However, he was never a main event star and was pushed harder than he should have been.
Ahmed Johnson
He was huge, menacing and we all waited for him to be the biggest thing in the WWF.
It never happened.
He was ideal for the "Vince McMahon" look of wrestler: big and powerful.
He could have had a great run, but was overrated from the start and never reached his potential.
Mr. Anderson/Mr. Kennedy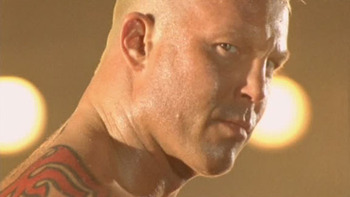 He wants so bad to be the next Steve Austin.
He has yet to reach his potential, however. Ken Anderson could be a very good thing for TNA in the coming years, but he never got a chance to live up to his potential with the WWE because of an injury to Randy Orton.
He was pushed and pushed but he never showed he could really take the ball and run.
Buff Bagwell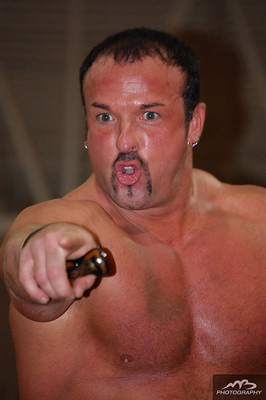 Marcus Alexander Bagwell had the look, the power and the presence to be one of the best of his time.
A body of a God and a gym rat, he was the quintessential "power plant" wrestler.
He started out in Texas as the "Handsome Stranger" and worked his way back to his roots in Georgia and WCW.
He joined the NWO and was part of the "Vicious and Delicious" duo with Scott Norton.
Chris Masters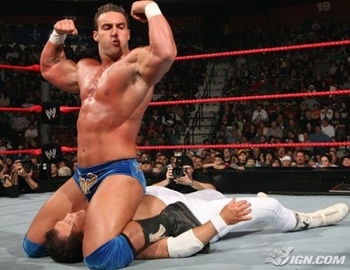 The WWE built him up and did promo work to get him the attention he needed.
Then he flopped.
He had a few runs for title contention (the Intercontinental Title) but never really made his mark.
His "Master Lock" finishing hold was strong, but it only took him so far.
Chuck Palumbo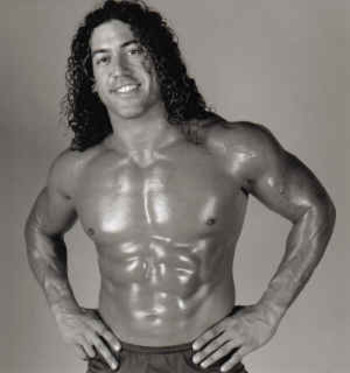 Great body, great talent, great failure.
Palumbo started in WCW, moved over to WWE, had a stint of an angle with Michelle McCool and then became a partner of Billy Gunn.
All in the life of a wrestler. He was overrated from the start because when you have that much talent, you should have everything at your feet.
Chuck Palumbo did not.
Diamond Dallas Page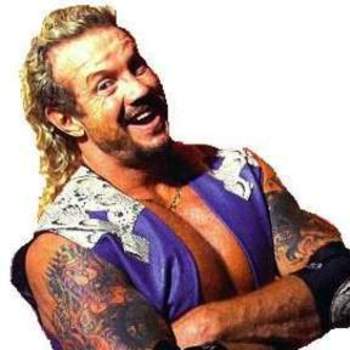 He started out as a manager and announcer in the AWA and worked his way into the ring.
He was one of Eric Bischoff's boys.
He was a loud mouth heel who became a fan favorite and even won the WCW world title.
But he did not have a lot of skill, was older than most wrestlers and thought he was entitled because he was neighbors with Bischoff.
But he did have a hot wife (Kimberly).
Dustin Rhodes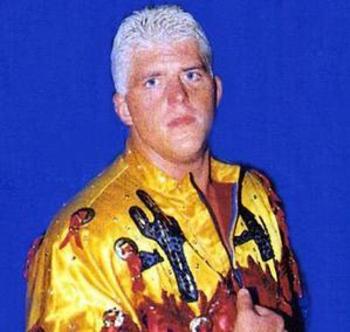 When I first saw Dustin Rhodes in WCW, he was limited, looked slow and was a little awkward.
When he transformed to Goldust, that was a completely different story.
Dustin was never the wrestler his father (Dusty) was and never would be. He was pushed and pushed and could never live up to the hype.
As Goldust, the WWF made him a star.
Dr. D David Schultz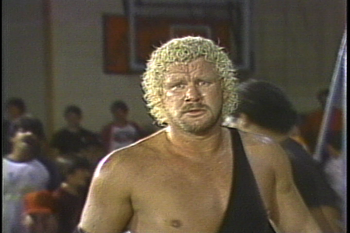 His legend was greater than him.
David Schultz was a mid card wrestler in the WWF before Hulk Hogan arrived and stayed long enough to cause a stir when he beat up 20/20 commentator John Stoessel.
Schultz I guess still believes wrestling is real.
He was big and strong and if there was ever a man who defined what a 70s to early 80s mid card wrestler was, it was him.
Goldberg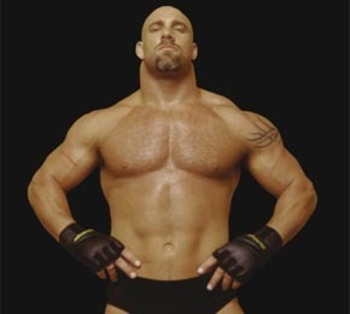 Here is the first one of my slides I am sure to take a hit for.
Goldberg was the baddest dude in wrestling for about a year and then moved on to the WWF.
His glory faded quickly once he made the jump with the other WCW wrestlers.
He was great in beating his opponent in a matter of minutes, but he was stiff and robotic and did not want to lose.
He also hated the idea of giving up the gold once he had it.
He is overrated because he could have been more than what he was.
Greg Gagne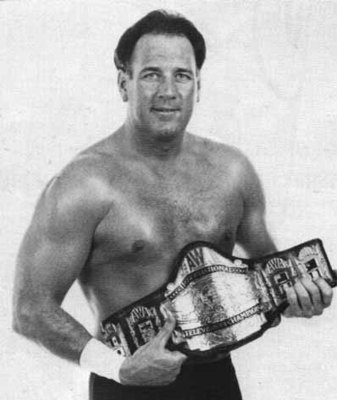 Played football at the University of Minnesota and was a regional hero in his father's AWA promotion.
But he never lived up to daddy's accomplishments.
He was smaller and more of a mid carder, but was given more main event coverage than he should have gotten.
Was also a tag team partner of Jim Brunzell.
Billy Gunn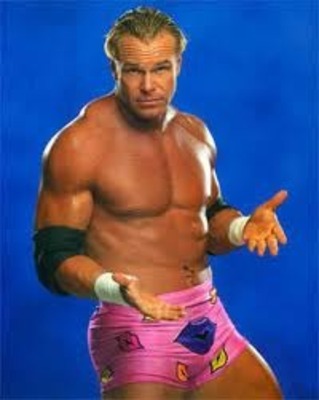 Billy Gunn, The G-Man, Cute Kip.
See a chain here?
Billy Gunn never lived up to the hype after the New Age Outlaws broke up.
He could have been one of the 10 best wrestlers in any promotion, but gimmicks did him in and he was overrated as a singles competitor.
If you did not know that, you better go call somebody.
Austin Idol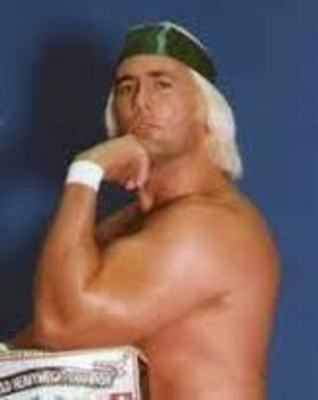 In the Memphis territory, he was a regional star.
He loved to look in the mirror, be on camera and talk into a microphone.
Wrestling was perfect for Austin Idol.
But he never lived up to his own hype and thought he was the best ever, even saying Hulk Hogan stole his gimmick "Idol Mania".
JBL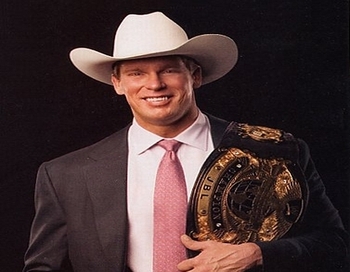 The WWE had a long-time world champion in JBL, but he never did anything to really catch me off guard.
Was great as Bradshaw in the APA with Ron Simmons.
Great on the mic and a bruising wrestler, but I thought he was more bark than bite.
Mark Jindrak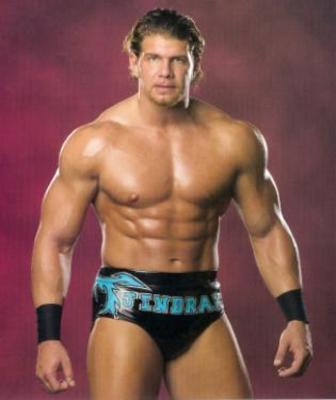 Another one of those guys who you thought would break out and become a star.
Was a tag team partner of Sean O'Haire and Shawn Stasiak.
Never materialized into the wrestler he could have been.
Has a great look and physique, but it did not translate into singles success.
Killer Bees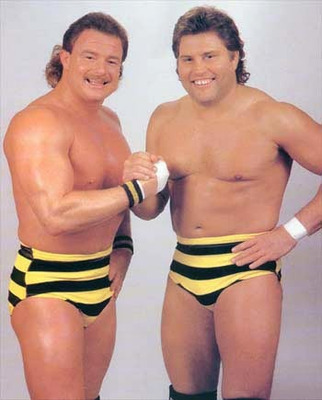 Brian Blair and Jim Brunzell were high flying tag team partners and perfect for the WWF machine.
They were very popular and a smallish pair who made the most of their talents, but were not the caliber of other tag teams of the time.
They got a push in the WWF because of the gimmick, not the talent.
King Kong Bundy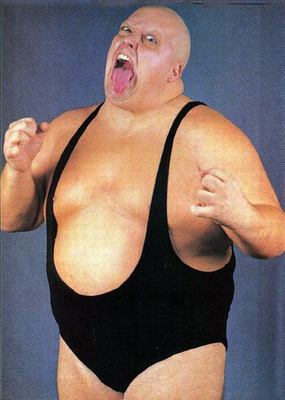 Big, big man who wanted referees to count to 5 for a win.
Main evented with Hulk Hogan at Wrestlemania, but that was as far as he got to being a main event wrestler.
He was in the NWA before he came to the WWF and was loved for his size and his power, but he was a mid card wrestler at best who got his push for being such a big man.
Maven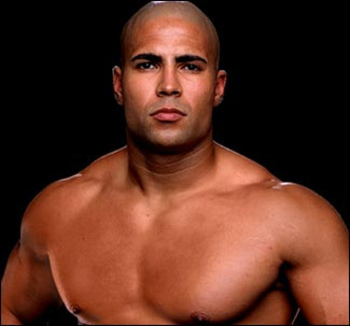 The first winner of Tough Enough looked the part the moment he walked into the reality show.
He was brought along quickly and even challenged for Intercontinental gold.
At one point he turned heel on none other than Eugene and feuded with Triple H.
Was pushed too hard, too fast and eventually faded from existence.
Robert Gibson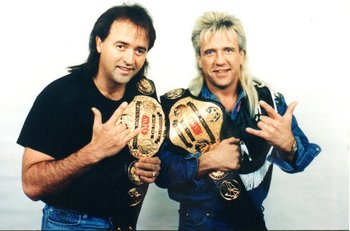 One half of the Rock & Roll Express.
He was a good, serviceable wrestler but, in all honesty, this team was all about Ricky Morton.
Morton carried the team and was the star. Gibson was quiet and enjoyed the ride.
He still wrestled from time to time late in his career on the indy circuit, known for being in matches as late as 2010.
Ron Garvin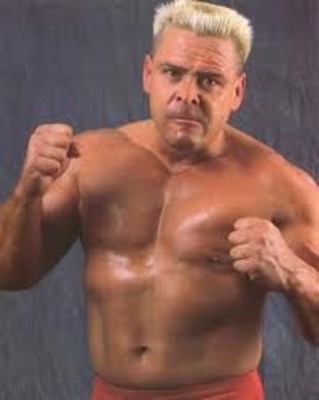 Did you know he was the man who gave Jack Brisco his first wrestling match?
Yes, Ron Garvin has been around that long and was once the WCW world title holder.
He was robotic and smallish and used his fists and the famous "Garvin Stomp" to win matches.
But he was never really as good as he thought or as good as the push he was given.
In short, he was a very popular regional wrestler and nothing else.
Val Venus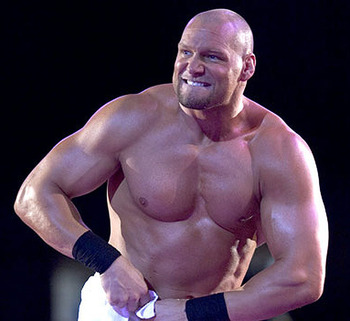 Sean Morley thought he was a gift to all women.
A proclaimed porn star, he was a mid carder who at one point challenged for the Intercontinental title.
He had a good look and was a decent wrestler, but he thought more of himself than he really was.
Tommy Rich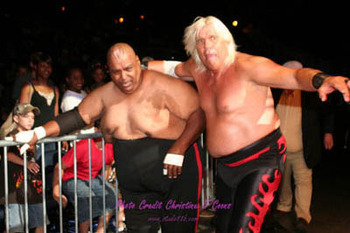 This is more a case of getting into the business early, becoming a star too soon and overstaying his welcome.
At one point, Rich and Buzz Sawyer waged what could be considered one of the greatest feuds of all time in the NWA.
But he also became a mid carder and was ruined by early success, as he became the NWA world champion at 21-years-old.
He was a decent technical wrestler and feuded with Jerry Lawler and Eddie Gilbert.
But he was overrated because of what was placed before him too soon.
Scott Steiner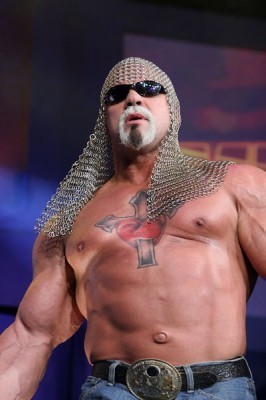 He was one of the best tag team wrestlers of all time, along with his brother Rick.
As a singles star he won WCW gold.
But as a wrestler, after such a great beginning, Steiner was very overrated and has been for some time.
In his late 40's he still has power and strength and can bully his opponents, but he is a mirror of his former self (although still huge from steroids).
He is still being promoted as a big draw in TNA, but we all know that isn't happening.
Psycho Syd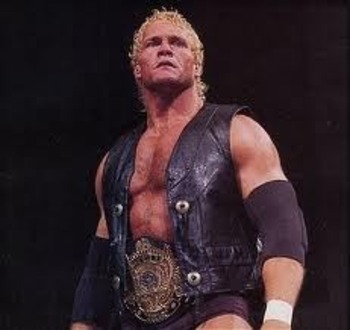 He had a look that was vicious and even had a good run in both the WWF and WCW, but he never lived up to what he could have been and wound up overrated.
He had injuries that kept him from wrestling, but allowed him to compete in other sports and do other things and, when it came right down to it, the wrestlers in WWF were more in favor of him than the bookers in WCW.
He was a one-hit wonder if you ask me.
Keep Reading