WWE: CM Punk and the 10 Men More Deserving of a World Title Reign Than John Cena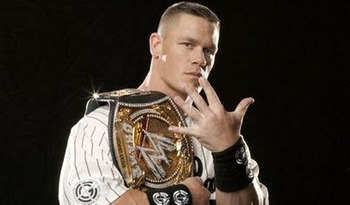 Back when this was a new and fresh idea
I was sure that Alberto Del Rio was making it through the month as champion. I thought WWE had the sense to let Del Rio go to the Mexico tour as champion. It also did not make sense to me to give John Cena his third WWE Championship this year
No one is good enough that they deserve that many title reigns that quickly. Absolutely no one.
Cena has become one of the most decorated champions in WWE's history, and he did not need it.
Maybe it was expected as early as the video promo when Cena came off as the hero saving the WWE from the man who "is not a champion." The touching music was not only a bit overdone, it was downright wrong. John Cena is not a hero come to save us. He is the force that controls all of WWE.
Now that Cena is champion, John Cena inches ever closer to Ric Flair's amazing 16-time world championship career. At the age of 34, he has at least five years left in tank, probably even more, and he is a 12-time World Champion.
This means one of two things. Either WWE will make him a 20-time world champion, and his record will be untouchable until the end of time. Or we are getting ready for John Cena to finally step down and let the young stars get a chance.
Seriously, Mark Henry just finally won his first World Title ever! It is time for John Cena to let himself compete without the WWE Title around his waist.
There are so many other men who are not champions in the WWE who deserved at least a chance in the spotlight Let's look at the top 10 men who should be in John Cena's shoes now regardless of brand. Each of these men deserves this shot more than Cena for the 10th time.
Honorable Mentions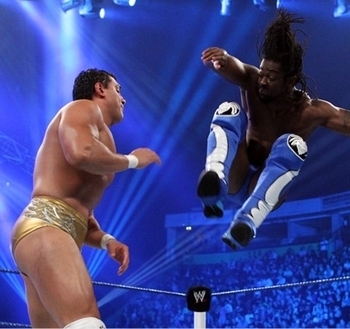 Deserving a better chance
Kofi Kingston: Kofi has been so close to jumping to that next level. Maybe it is Orton's fault. Maybe it is WWE's fault, but someone is holding this man back who is incredibly popular even if his mic skills are less tested.
Sheamus: A two-time WWE champion, he is more over now than he has ever been. His new found success should give him a chance in the spotlight because he is a great talent who is almost Cena's age.
Alberto Del Rio: The former champion, Del Rio is younger than Cena by just one month, and he has a one month title reign to show for it. He has gained a lot of momentum over his short time in the WWE and deserves recognition for it. Why they gave Del Rio the title and immediately took it off him still has me bewildered.
10. Daniel Bryan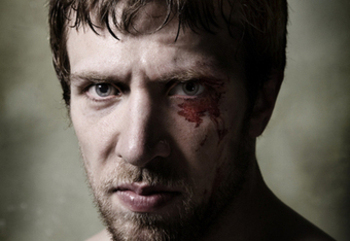 A man who has bled his way to WWE
This is a man who has wrestled for over 10 years just to get to the WWE. In fact, he had made it early on, but he was only allowed to be enhancement talent on untelevised shows before being released.
This man can barely see out of his left eye. He cannot hear out of his left ear.
That is all because of how hard he has worked in professional wrestling.
The only reason he does not deserve to be even higher is that he is a former ROH Champion, so his time in the independent circuit is somewhat recognized. He is also only 30 years old though his body is probably more worn than some much older men.
He has nearly killed himself for this business, and he has not won a WWE World Title yet. That needs to change soon.
9. John Morrison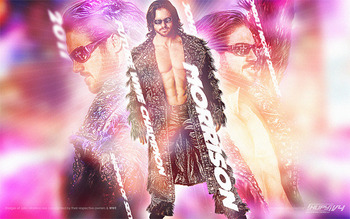 The Guru of Greatness
A man who is electrifying and possibly the best athlete WWE currently has, John Morrison has never become a World Champion.
Maybe it is because of backstage politics or his apparent lack of mic skills (though there are clear indicators that he can talk on the mic well).
The biggest point is simple.
Morrison has been in the WWE for 7 years and is too good to not be given a World Title.
8. Cody Rhodes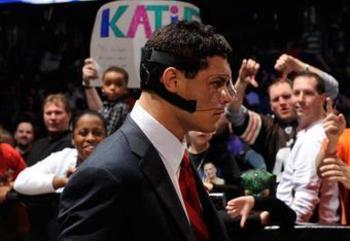 A scarred World Champion
Rhodes has done everything right since he came to the WWE.
He has proven critics wrong and made everyone take notice.
He has honed his craft in the ring and molded his mic technique.
After 5 years, Cody is ready for the shot at a World Title, and WWE just needs to give him their confidence before he begins to soar.
7. Wade Barrett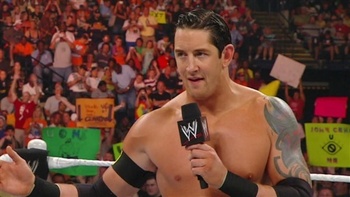 Wade Barrett has not been in the WWE long, but his impact has been enormous.
He has great mic skills and in ring ability.
As a rookie, he carried one of WWE's biggest angles in recent history on his back.
That is the kind of star that should be given a World Title.
He still has time to grow into the role and gain World Titles, but, at 31, he is already behind Cena a ways.
Let's hope he will soon be given the opportunities he deserves and become a World Champion.
6. Dolph Ziggler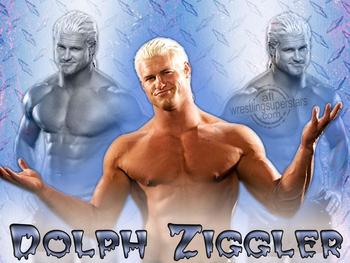 Perfection is waiting.
Dolph Ziggler has been a caddy, a cheerleader, and finally a man named Dolph Ziggler (such a horrible name regardless of his success) in his 6 years of competition in the WWE.
He has suffered through the bad and capitalized on every opportunity.
He has become one of the best wrestlers in WWE and has become a good mic worker.
He is ready to be a main eventer.
The only reason he is this low is because he is a World Champion.
Conversely, he is this high because he has one of the worst World Title reigns in history, and he deserves a chance to change that.
5. The Miz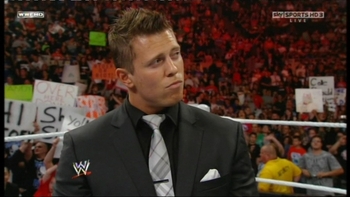 Better than Cena?
For his talent on the mic and in the ring, The Miz should be more than just a one-time WWE champion.
He has a ton of mainstream popularity that could transcend even John Cena if he becomes a face.
As a heel, The Miz knows exactly what he is doing on the mic and has grown the most of any superstar in WWE's history.
The Miz is a star and should be treated as such.
4. CM Punk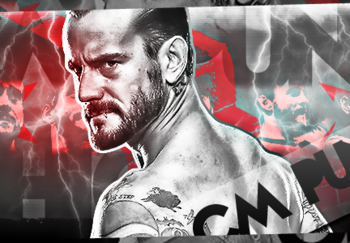 Oh no! I didn't put CM Punk first! Let me explain before I get bashed.
Punk has been at the head of a revolution. He has made WWE fun again which was pretty hard.
Lately, he has begun to fizzle out especially after being beaten by Triple H in a massively overbooked match that was still good but felt like a bit of a burial for Punk's momentum.
Right now, he would be an ideal champion who could really be great.
He is deserving, but he is also a multiple time World Champion with some great reigns.
Some people are not....
3. R-Truth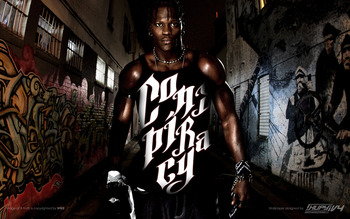 R-Truth not a champion? Conspiracy!
R-Truth, for a while, had no direction.
He was a midcard wrestler who had no chance at main eventing in any circumstance.
Then he went crazy.
Since that day, the man who has never won a World Title has inched ever closer to that shot.
He growing older though, and his time is ticking away.
While he is a 2-time NWA Champion, he has never been given the biggest title in pro wrestling.
At his age, with his talents, there is something wrong with the industry if he is not given the ball at least once and soon.
2. Christian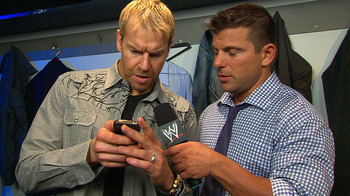 #onemorematch
Christian is a 13 year veteran with amazing talent and still has a few years left.
Christian deserves a real world title reign. Not the two reigns he has gotten so far. Both were incredibly short and lacked a single pin fall title defense.
I don't know about you, but I was chanting along with Christian and the crowd (and later Sheamus) as they called for one more match.
This man has taken everything he has been given over the past few months and made it great.
He is one of the best heels today even though he hardly gets the spotlight he deserves for that type of moniker.
He has never won the WWE Title and hardly got a chance as World Heavyweight Champion, and he deserves to get that shot.
1. William Regal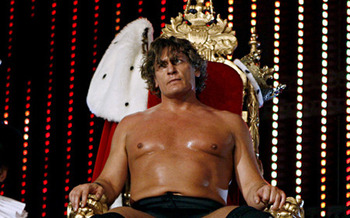 A king but not a champ
A long time veteran with the ring and mic skills to be a great wrestler, Regal has never held that title. Not even once.
I don't know if Regal can still compete at a level that is active enough for being a World Champion, but that does not entirely matter.
He deserves that shot as he has his whole career.
Putting Regal on this list is even bigger than him alone.
He is a symbol for every man who went through that locker room that never got one shot at that title.
While Cena breaks records and plays the underdog story every time, the real underdogs are men like William Regal.
The same was true for Mark Henry until Sunday. They slaved away for this company and cared for it as much as Cena did yet they were never given even one shot to hold that title.
That makes Cena's new title reign all the more disappointing.
Thank you for reading! Please comment regardless of Cenation status!
Keep Reading