WWE Night of Champions: The 5 Greatest Match Promos in NOC History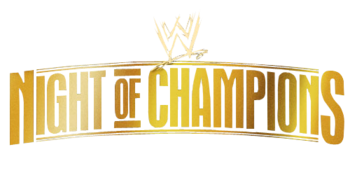 WWE Night of Champions is only hours away, and as a fun recap of NOC history, I have decided once again to look back at past match promos.
These match promos have set the stage for epic encounters, and have been a contributing factor to great match buildup for years.
As there has only been four NOC in WWE history, this slideshow is restricted to a top five countdown. Yes, the 2007 Vengeance: Night of Champions does count.
Check in every pay-per-view as I continue to look at past promos.
5) Edge vs. Batista (NOC 2007)
Starting us off is a match from the original Night of Champions event.
Edge was to defend his World Heavyweight championship against Batista in what was Batista's last chance at the title.
It's a classic WWE match promo, with minimal talking, and the majority of the promo is in-ring action set to fast-paced music.
This style is not used as often as it once had been, and it was great to see a promo return to the basics.
4) Triple H vs. John Cena (2008)
At Night of Champions 2008, Triple H defended his WWE championship against John Cena. This was the first one-on-one pay-per-view match between the two since their WrestleMania 22 main event.
Throughout the promo, Cena puts over "wrestling moments", similar to the opening videos for WrestleMania.
The promo puts over the WWE championship as the top prize in the company. It also puts over Triple H and Cena as the best in the company.
3) Six Pack Challenge (NOC 2010)
The six-pack challenge at NOC 2010 was probably more about getting all the main event talent in the championship match than anything else.
However, the match promo does an excellent job of building the importance of the WWE championship, and running down all of the competitors in the match.
In the end, Randy Orton would win the WWE championship in a fairly good match, and held it until December when The Miz cashed in Money in the Bank.
There was something for every fan in this match, as the six men involved provided contrasts in style; e.g. John Cena and Chris Jericho.
2) CM Punk vs. Jeff Hardy (NOC 2009)
CM Punk defended his World Heavyweight championship against Jeff Hardy at Night of Champions 2009, in what was his second of three world title reigns.
The feud, and subsequent promo, was fantastic because the tension between Punk and Hardy felt real. Punk attacked Hardy for his past drug problems, and got intentionally disqualified at The Bash one month prior.
While Hardy isn't particularly good on the mic, Punk was able to carry him to some excellent encounters with his well-known mic skills.
1) Kane vs. the Undertaker (NOC 2010)
This is truly the greatest match promo in NOC history, and one of my favourite feuds of recent years.
The three-month feud between Kane and the Undertaker served as one last great run for Kane, and provided the long sought-after world championship he deserved. He even held it until December.
Kane dominated Undertaker in all three matches of the feud, something that has never happened in the multiple feuds they have had in the past.
Speaking of that, this feud was built on over a decade of history, so how could it not be fantastic?
We also discovered the greatness of Kane on the mic when he is playing a demonic heel. It was truly an awesome feud, and it was great to see Kane receive the recognition he deserves.
Conclusion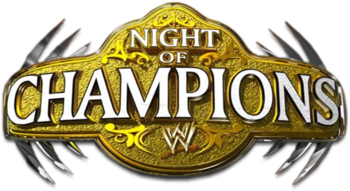 While the promos of past NOCs were great, I'm sure next year the CM Punk vs. Triple H promo will earn a ranking. That video is fantastic.
Hopefully you enjoyed this look back at history, as I will continue to do these type of slideshows in the future.
Liked this article? Become a fan and check out my other articles.
Keep Reading