WWE Friday Night Smackdown Preview: Five Things To Look Forward to
Gaye Gerard/Getty Images
WWE SmackDown should be rather interesting on Friday night.
It's the last SmackDown before Night of Champions, and a lot of questions need to be answered.
There will be special appearances, a special guest host and an interesting main event.
Let's take a look at five things to look forward to on SmackDown this week!
5: Appreciation Night for Your Guest Host: The Rated R Superstar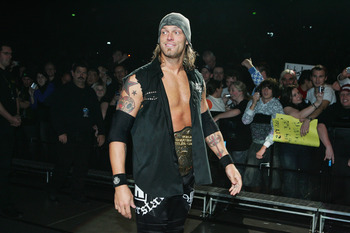 Gaye Gerard/Getty Images
Ladies and gentleman, here is your host: The Rated R Superstar, EDGE!
Former world champion, and future Hall of Famer, Edge will be hosting WWE SmackDown this week. It will also be Edge appreciation night.
You can be sure that Edge will put on a great show like he always has over the years.
If Edge is not enough to get you to watch this week, maybe this next person will.
4: Bret Hart Appearance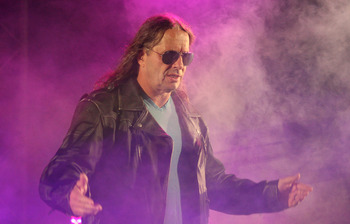 Gallo Images/Getty Images
Bret "The Hitman" Hart will be on SmackDown this week.
Bret Hart tweeted that he was at SmackDown for Edge appreciation night, and it should be very interesting.
Bret Hart is old, but he always puts on a show and always pleases the older generation. It feels good to see a legend like Bret Hart out there.
What will Bret's role be on SmackDown? It is not clear yet, but it should be exciting.
3: Who Will Challenge Cody Rhodes for the Intercontinental Title?
Gallo Images/Getty Images
Cody Rhodes is supposed to make the Intercontinental title "relevant again". Well, he does not even have a match at the pay-per-view yet.
This is supposed to be Night of Champions, is it not? The Intercontinental champion does not have a match yet? Interesting.
One would have to assume that this will be the night we find out who Cody Rhodes will defend his title against at Night of Champions. If not, WWE messes up yet again.
2: What Is the Plan for Christian and Sheamus?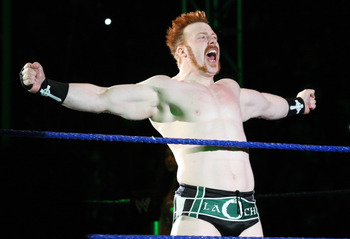 Gallo Images/Getty Images
Christian and Sheamus are two of SmackDown's top superstars, and neither have a match at Night of Champions.
Neither Christian or Sheamus have been included in much of a storyline lately, and we can assume that this will be solved on SmackDown. To have a pay-per-view without Christian just seems wrong, and Sheamus is a big fan favorite right now.
A Christian vs Sheamus match seems likely. Maybe even for the No. 1 contender spot.
1: Randy Orton and Mark Henry in "the Cutting Edge"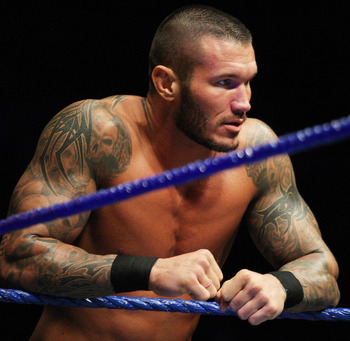 Gallo Images/Getty Images
Randy Orton and Mark Henry will go face to face one last time before their World Heavyweight Championship match at Night of Champions. This time, Edge will be in the ring with them.
Edge will host his old show, "The Cutting Edge", and Orton and Henry are going to be his guests. With Edge in the ring, this might just get even more interesting.
Keep Reading