Hope Solo: Breaking Down Her DWTS Title Hopes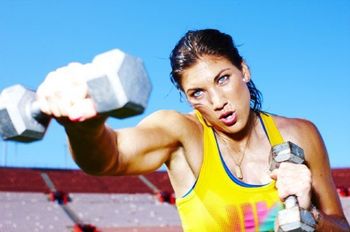 While soccer superstar Hope Solo, known as arguably the best goalkeeper in the world, has dominated the soccer field with her athletic prowess, it's her ability to move her hips that will dictate her performance during season 13 of Dancing with the Stars.
With the United States Women's National Team since 2005, Solo seems ready to use her competitive fuel to ignite an aggressive attack.
Receiving the Golden Glove from FIFA as the tournament's top goalkeeper was surely humbling, but it will be her accomplishments at the illustrious ABC show that furthers her career outside of soccer.
As if anybody doubts the talents of this beautiful superstar.
Here we break her down against every contestant and discuss her odds.
Enjoy.
Hope Solo Just Dancing
She may be a superstar soccer player, but she evidently can't dance.
However, despite this abysmal performance, we will look at how national soccer star Hope Solo can defeat her accomplished opponents.
Beware, she's come to play.
20:1 She's Better Than Rob Kardashian at Video Games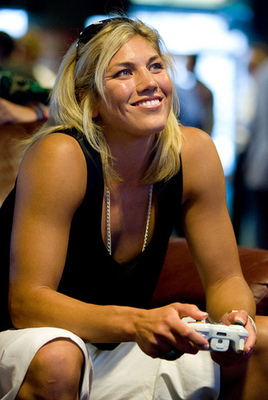 Seen rotating the sticks during his off time on Keeping up with the Kardashians and trying to beat Lamar Odom on Khloe & Lamar in any video game he can, avid video gamer Rob Kardashian doesn't have a chance against the competitive Hope Solo.
She never relinquishes a lead, especially in FIFA.
This is her cocky, but confident look.
18:1 She Has Better Fashion Sense Than Carson Kressley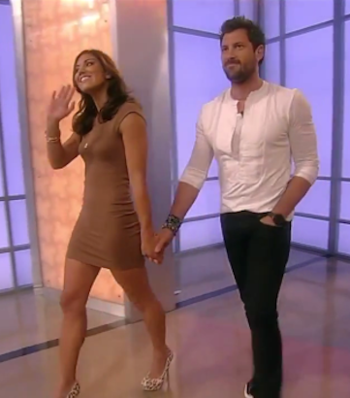 While fashion guru Carson Kressley is known as the fashion expert on Queer Eye, where he was one of the "Fab Five" members, and is the motivational host of the show How to Look Good Naked, he lacks the innate sense to dress sexy that Hope Solo clearly has.
Perhaps it's her beauty or her effortless sexiness, but Solo has all the ability to set fashion trends.
She'll be setting dancing trends this season.
15:1 She Has a Better Poker Face Than Ricki Lake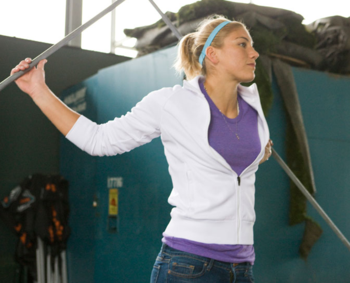 American actress Ricki Lake may be known best for starring as Tracy Turnblad in the original Hairspray, but it was her sixth-place finish in the PokerStars Caribbean Adventure Luxury Ladies Poker Event in January that put her in the limelight.
However, Hope Solo shows us that she has a better poker face, bereft of any expression.
She could surely win more than the $5,587 that Lake took home.
Dancing should be no problem.
12:1 She Has a Better Name Than Chaz Bono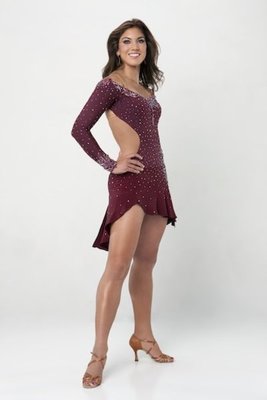 The only child of American entertainers Sonny and Cher, Chaz Bono has one of the more unique names in the media industry.
A writer, actor and musician, Bono clearly has the creative tendencies to succeed, but he can't control the fact that fellow unique-name member Hope Solo has a more iconic name.
Hope Solo or Chaz Bono. The latter sounds humorous.
10:1 She Tapes Her Hands Unlike David Arquette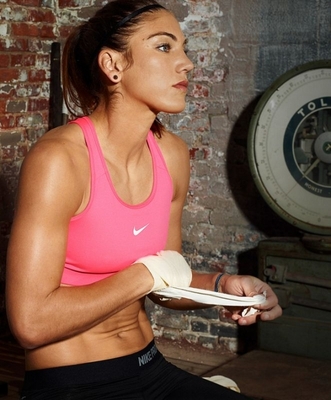 Known for his work in the Scream series, actor David Arquette never seemed fully prepared to defend the town.
Seemingly bereft of weapons and toughness, Arquette craved a partner who would attack without hesitation and protect all the frightened high school drama queens.
Hope Solo will beat out the occasional professional wrestler with her fearless swagger and taped hands.
8:1 She Has the Energy to Keep Up with J.R. Martinez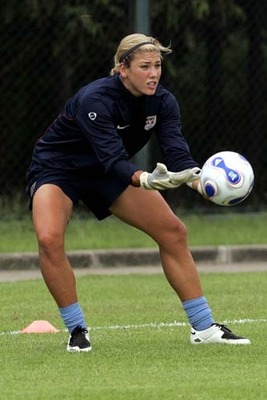 Known for playing Brot Monroe in ABC's "All My Children," this American actor, spokesman and former U.S. Army soldier travels the country giving motivational speeches and inspiration to those who need it most.
The corporations, veteran groups and students who are lucky enough to hear him would love to see him with a beautiful assistant, such as the electric Hope Solo.
Not only could she keep up with him on stage, but she could eclipse his energy level on Dancing with the Stars.
6:1 She Looks Better in a Dress Than Nancy Grace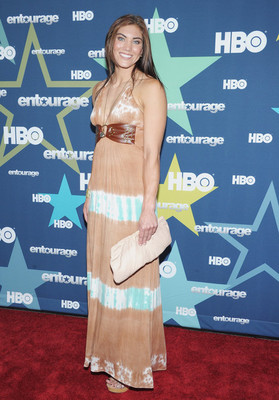 As a former prosecutor, it's not essential for Nancy Grace to grace a sexy dress, but for her work as a legal commentator, television host and television journalist, it seems more appropriate.
Despite being the successful host of Nancy Grace, she may want to hire Hope Solo as a beautiful associate who can improve the sex appeal of the nightly news show.
She'll look even more stellar this season.
5:1 Elisabetta Canalis Has a Rookie Dancer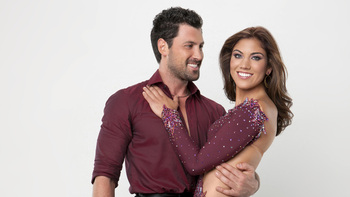 Hope Solo has professional ballroom dancer Maksim Chmerkobskiy, while famous Italian actress Elisabetta Canalis has his rookie brother Valentin Chmerkovskiy.
Having appeared for the first time on Season 2, Maksim will watch his brother attempt to find success in his first appearance.
Brotherly battles are rarely mundane.
4:1 She Has More Time to Be Patriotic Than Chynna Phillips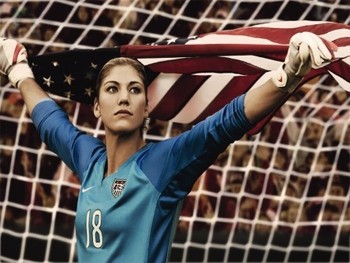 American singer and actress Chynna Phillips has always been surrounded by fame and the spotlight, without a moment for anything else.
Known for being the daughter of The Mamas & the Papas' band members John and Michelle Phillips and a member of Wilson Phillips, Phillips married actor Billy Baldwin in 1995 and has been a wife and mother since.
Hope Solo is a part of the national soccer team, never having a moment to not be patriotic.
Solo wins this battle.
3:1 She Could Beat Up Jay Cutler for Leaving Her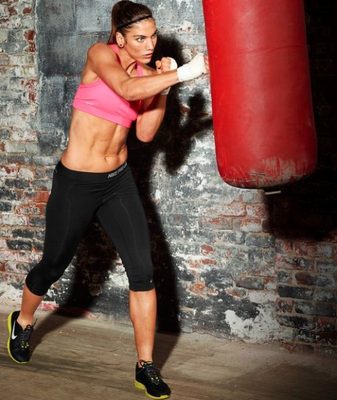 While it's common knowledge that Jay Cutler made a huge mistake by leaving beautiful fiance and The Hills star Kristin Cavallari, few people doubt that she should've plotted revenge.
Hope Solo is an athletic prodigy who would never take something like that easily.
Fist to face would be the delicious appetizer.
2:1 She Can Dunk Better Than Ron Artest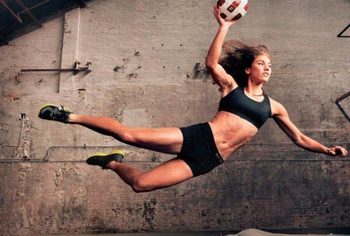 While Ron Artest is a ball-hawking perimeter defender and one of the most outspoken players in the league, Hope Solo shows us one ability that she can conquer him on the court with.
At 6'7", Artest can clearly dunk with ferocious aggression, albeit without the remarkable athleticism of Vince Carter during his prime.
Solo proves here that she has better form and a more athletic approach to the dunk.
She'll slam it down on the competition with her dancing as well.
Keep Reading