When Did Jon Jones Become the Barometer for UFC Success?
September 12, 2011
Daniel Cormier's first-round knockout of Antonio "Bigfoot" Silva in the Strikeforce Grand Prix semifinal matchup in Cincinnati, Ohio, was an extremely impressive fight for the American Kickboxing Association disciple.
Speaking with MMAFighting.com, Cormier stated, "To be honest with you, I would much rather go down to 205 and fight Jon Jones or whoever is the light heavyweight champion." The Olympian was responding to a statement regarding the rumor that the UFC will be absorbing Strikeforce talent.
Cormier is not the only competitor to vocalize interest in battling the UFC light heavyweight champion as a barometer to measure his success in the Octagon.
The UFC itself and MMA pundits have lobbied for megafights that include matchups versus Jones, such as current middleweight champion Anderson Silva versus "Bones."
This recent discussion thread regarding Cormier and past interest by not only fighters, but also experts in the sport demanding a matchup with Jones begs the question: When did Jon Jones become the barometer for UFC success?
Undefeated inside the Octagon (outside of his disqualification to Matt Hamill in 2009), Jones has compiled an extremely impressive 13-1 overall MMA record.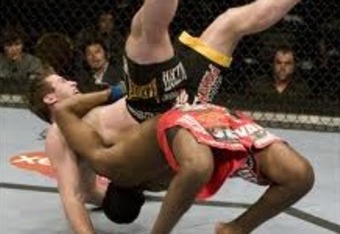 With victories over Mauricio Rua, Ryan Bader and Vladimir Matyushenko, Jones's MMA resume is gaining traction with his victories over ever-growing top-tier talent.
Athletically one of the greatest practitioners inside the cage, Jones is a marvel to watch with his offensive creativity and ability to create striking angles and execute combinations unlike any other fighter.
Clearly an extremely talented mixed martial artist, the legend of Jon Jones has almost become larger than the man himself.
Defending his championship for the first time against "Rampage" Jackson at UFC 135 in September, Jones has held the title for less than six months.
Compare the title reign of Jones to the aforementioned Silva, and there is no debate whatsoever. Silva has successfully defended his championship a UFC record nine times, holding the title for almost five years.
Silva's championship reign is most definitely a barometer to measure one's success against.
Stunningly, however, Jones's six-month championship reign elicits a level of talk only read in fables and lore, creating the magnitude of comparison equal to that of the five-year dominance of Silva.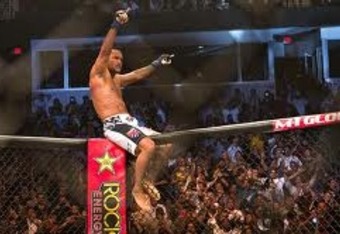 Is Jones to blame for the pedestal he has been perched upon? Absolutely not. As a fighter, his job is to compete and win. The scrutiny—or in this case, the legendary status—provided him is resurrected by the media and pundits.
Therefore, should Daniel Cormier call out Jon Jones in such a way as to elevate his career and define his abilities as an ultimate fighter?
I do not believe so. Perhaps Cormier should insist on competing against another Greco-Roman wrestling sensation who is deserving of legendary talk inside the Octagon. And that individual is Dan Henderson.
Or, if Cormier decides to remain within the heavyweight division, perhaps he should channel his focus and attempt to test his overall talents against the likes of Brock Lesnar, Junior dos Santos or even his teammate Cain Velasquez.
Defeating any of those four established, talented and deserving competitors would be worth more than defeating the likes of Jon Jones at this stage in "Bones's" young mixed martial arts career.
I welcome your comments.
You can "Like" Todd Seyler on Facebook and follow him on Twitter.