Ranking the Entire UFC Light-Heavyweight Roster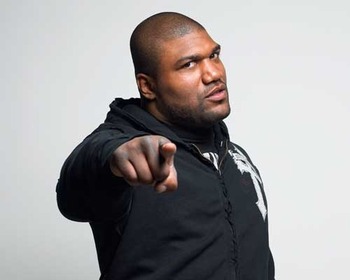 After the last article ranking the entire UFC Heavyweight Division, I have decided to take on the task of ranking each division the UFC has to offer.
Once thought of as one of the deepest divisions in the UFC, the Light-Heavyweight Division consists of 34 fighters listed on the roster, yet three of those are retired (Liddell, Couture, and Hamill). This brings the total to 31 active fighters. This is the list that ranks them.
I'm going to factor in every angle and include reasoning for each fighter's rank. These rankings also do not reflect whom I think would win head-to-head in a matchup, for the most part.
I found this list especially hard to rank after the top four fighters because this division is very close from top to bottom and competitors are constantly moving.
To catch the Heavyweight rankings: http://bleacherreport.com/articles/836023-ranking-the-entire-ufc-heavyweight-roster
31. Thiago Silva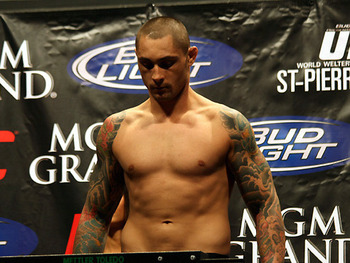 Thiago Silva, you cannot be ranked if you are suspended and unable to compete.
Had he not tested positive for steroids, he would likely be a top 10 fighter.
Maybe next year!
30. Aaron Rosa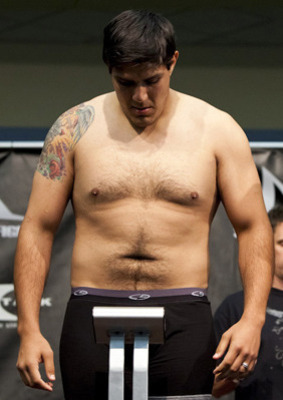 Aaron Rosa (16-4) is making his debut in the UFC Light-Heavyweight division after being stopped by Joey Beltran in his first UFC bout that took place in the Heavyweight division.
The reason why I am ranking Rosa so low is that when he did fight Beltran, Rosa weighed in at 261 pounds. Now facing at least a 55-pound weight cut, I just cannot foresee him having a great fight against his next opponent which is slated as Fabio Maldonado at UFC Live.
I understand that Rosa competed at this weight before but that is a lot of weight to come down in less than four months—55 pounds in 111 days seems like a tough weight cut to me.
29. Eliot Marshall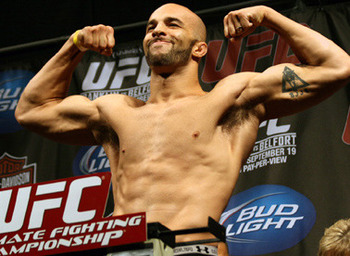 The former cast member of The Ultimate Fighter Season 8, Marshall has found himself cut and re-signed by the UFC.
During his tenure with the premier MMA company he has defeated Jules Bruchez, Vinicius Magalhães, and Jason Brilz while losing fights to Vladimir Matyushenko and Luiz Cane. Marshall was also eliminated by Ryan Bader during the season of TUF.
Marshall has his back against the wall yet again when he squares off with Brandon Vera. The loser could be left standing in the unemployment line.
28. Luiz Cane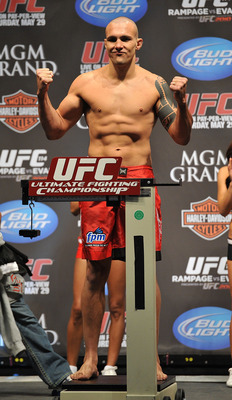 Luiz Cane (11-4-1NC) is an even 4-4 during his tenure with the UFC, but it's his 1-3 record in his last four fights that stands out the most. During this run he has only defeated Eliot Marshall.
After a promising start to his UFC career, the latest set-backs have left Cane barely holding onto his job as another loss would almost secure his pink slip from the company.
Cane is awaiting his next fight after his last loss in Brazil to Stanislav Nedkov.
27. Fabio Maldonado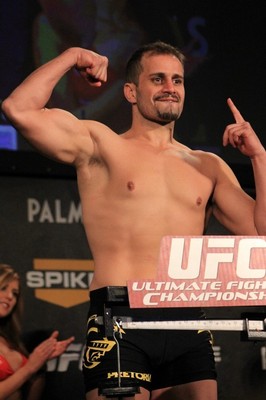 Fabio Maldonado (18-4) is a hard-punching Brazilian who has recorded 12 knockouts in his career and has recorded a 1-1 record with the UFC.
Maldonado is attempting to rebound from his last loss to Kyle Kingsbury and is being matched up against Aaron Rosa.
Maldonado brings a good mixture of skills to the UFC but he looked slow and sluggish against Kingsbury so his conditioning may be suspect.
26. Igor Pokrajac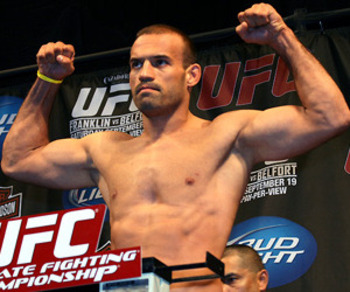 Igor Pokrajac (23-8) is 2-3 in the UFC but has faced some pretty good opponents thus far. He has losses to the Janitor, Te Huna, and Bonnar and wins over James Irvin and Todd Brown.
Pokrajac has been sitting without an opponent for quite awhile after being bitten by the injury bug of 2011.
25. Karlos Vemola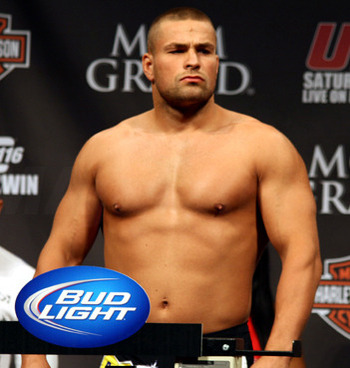 Karlos Vemola (8-2) is only 1-2 in the UFC but has moved down from the ranks of Heavyweight recently.
Vemola is well-rounded but wrestling is his largest asset. Vemola is also only 26 years of age so he has plenty of time to improve his skills and make a run up the ranks of the Light--Heavyweight division.
24. Cyrille Diabate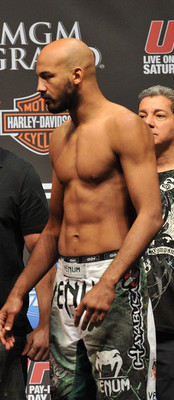 Cyrille Diabate (17-7) is probably nearing the end of his career as he turns 38 in October.
Diabate has been a serviceable UFC fighter though, recording a 2-1 record and showing off his impressive kickboxing background.
Diabate brings a lot of size to the table as he stands 6'6" and using his length to his advantage.
Next up for Diabate is a date with Anthony Perosh.
23. Anthony Perosh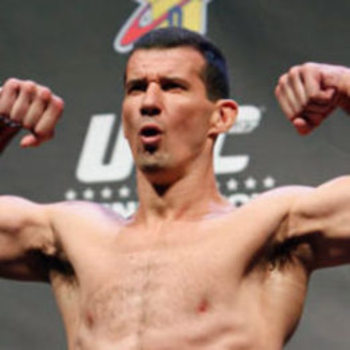 Anthony Perosh (11-6), is 39 years of age and could be looking at retirement in the very near future.
In his second tour of duty with the UFC, Perosh has managed to go 1-1 after bouncing between Heavyweight and Light-Heavyweight.
Perosh doesn't stand out from the pack but he acts as a gatekeeper. If you can beat Perosh, you need a step-up in competition.
22. James Te-Huna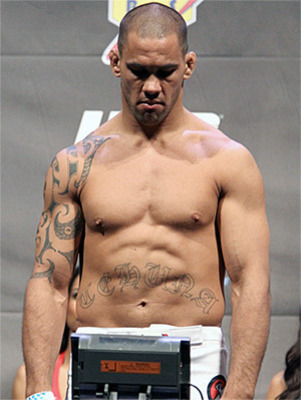 James Te-Huna (12-5) has some potential to move up in the rankings.
Te-Huna has had problems against some of the higher caliber competition he has faced with losses to Hector Lombard and Alexander Gustafsson. He has also been stopped by submissions in four of his five losses (one loss was by disqualification).
Te-Huna still has another opportunity to make a move and rebound against his next opponent Ricardo Romero at UFC 135.
A win for Te-Huna could earn him another top-15 opponent to fight.
21. Ricardo Romero
Ricardo Romero (11-2) is coming off of a devastating first round knockout loss to Kyle Kingsbury that stopped all of his momentum in the UFC.
Romero is now looking to refocus and get back on the winning track as he is set to face James Te-Huna in what should be a good fight for fans.
Another loss would be a huge setback and send Romero falling back in the rankings.
20. Jason Brilz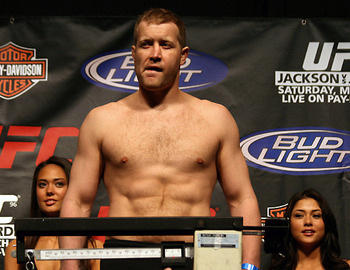 Jason Brilz (18-4) has been in decline and might be at the end of his career in both the UFC and MMA as a whole.
The 36-year-old has failed in his last two fights against high ranked competition and has only posted a 3-3 record in the UFC while going 1-3 in his last four fights.
Brilz though, has been given another tough task as he takes on the hungry Ryan Bader in his next matchup.
19. Stanislav Nedkov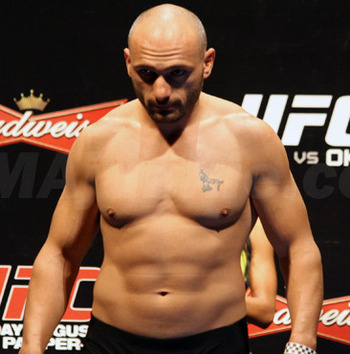 Stanislav Nedkov (12-0) shows some promise but it will be interesting to see how much longer he can claim his status of being undefeated.
After his first round win over Luiz Cane, Nedkov is sure to get a much tougher task in his next outing.
With his heavy hands and black belt in Brazilian Jiu-Jitsu, he may be a problem for a lot of fighters on the UFC roster.
18. Brandon Vera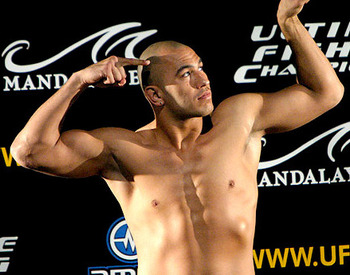 Brandon Vera (11-5) has seen his best moments in the UFC pass him by. Vera has struggled as of late and even found himself looking from the outside-in until a failed drug screening by Thiago Silva allowed him to have another chance in the UFC.
Vera still brings name recognition to his fights and is not someone that most fighters are going to walk over. But he is not a top-10 fighter and his dreams of holding the Heavyweight and Light-Heavyweight title simultaneously are all but a distant thought now.
17. Ronny Markes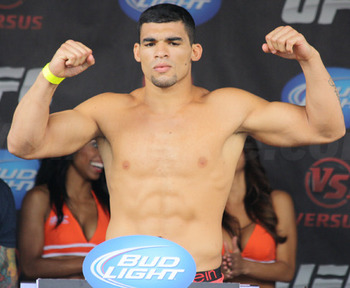 Ronny Markes (12-1) is one of the very promising, young, up-and-comers to the Light-Heavyweight division.
The 23-year-old Markes is another fighter that brings a wide array of skills to the UFC.
Already with wins over Paulo Filho and Karlos Vemola, Markes is ready to take another step-up in competition and test himself against the middle of the division next.
16. Stephan Bonnar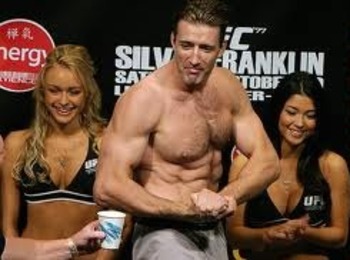 Stephan Bonnar (13-7) lands just outside of the top-15 as he rides a two-fight winning streak over Krzysztof Soszynski and Igor Pokrajac.
Bonnar is possibly catching his second wind and is expected to face off with Light-Heavyweight riser Kyle Kingsbury next at UFC 139.
Another win for Bonnar could land him another high profile fight...maybe even a possible Griffin/Bonnar III?
15. Tito Ortiz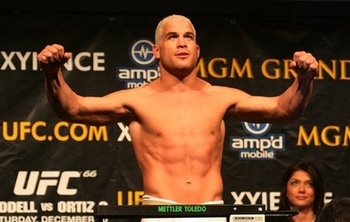 Tito Ortiz (16-9) salvaged his ranking and career with a stunning victory over the heavily favored Ryan Bader at UFC 132.
Tito is only 1-5-1 in his last six contests but his record does not indicate the level of competition and his performance in each of those fights.
Ortiz nearly pulled off a submission over Lyoto Machida, had a close decision loss to Forrest Griffin, and had a win taken away from him against Rashad Evans because of a point deduction which resulted in a draw.
Next up for Ortiz will be a fight with Antonio Rogerio Nogueira at UFC 140.
14. Krzysztof Soszynski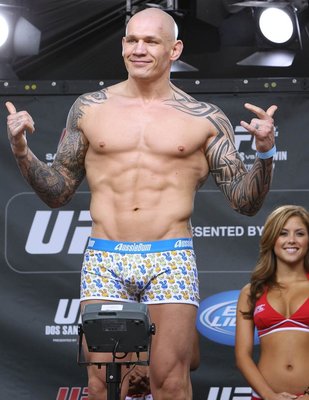 Krzysztof Soszynski (26-11) is 5-2 inside the UFC and is looking to make a serious run into contention at Light-Heavyweight.
Soszynski is a likable character who, on The Ultimate Fighter, played a numerous amount of memorable pranks on his roommates.
Inside the Octagon though, Soszynski has established himself as quality competition but has yet to take that big step forward—losing a matchup with Brandon Vera and splitting fights with Stephan Bonnar.
13. Antonio Rogerio Nogueira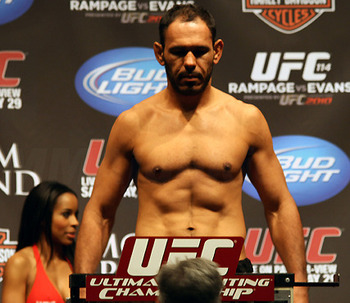 Antonio Rogerio Nogueira (19-5) is currently riding a two fight losing streak at the hands of two promising competitors, Ryan Bader and Phil Davis.
Nogueira is looking to turn his luck around in his next fight against Tito Ortiz in what should be a crowd pleasing fight.
Nogueira has faced some of the best in the world during his career as he looks to continue to fight inside the UFC and test himself. But at 35 years of age, how much does Little Nog have left?
12. Kyle Kingsbury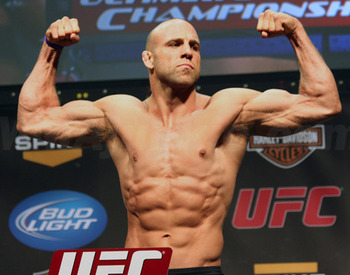 Kyle Kingsbury (11-2) has been moving up fight after fight inside the UFC.
Though I do not see Kingsbury going much farther, you have to respect his four fight winning streak and constant improvement.
I would be concerned of his conditioning and hope to see him improve going into his next fight with Stephan Bonnar.
11. Ryan Bader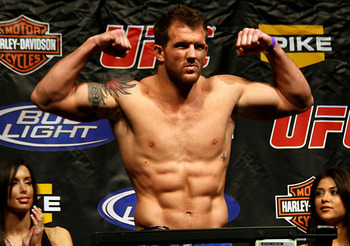 Ryan Bader (12-2) was not too long ago being praised as the possible future of the division by many fans. After losing two straight fights, is looking to find his way back to the winning side of things.
Bader has seemingly moved outside of his typical fight camp, training with different coaches and fighters, and is looking to reach his true potential as an MMA fighter.
Bader has tremendous power in both hands and excellent wrestling ability but he needs to find more consistency to have true success in the UFC.
10. Rich Franklin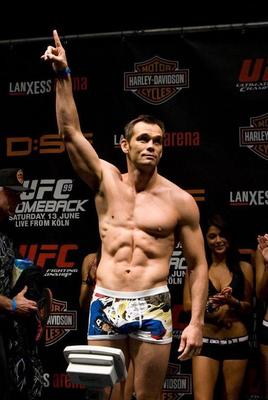 Rich Franklin (28-6) is a legend of the UFC.
Franklin has faced the best fighters in both the Middleweight and the Light-Heavyweight divisions. He will fight at any weight as long as the competition is there,
Now finding himself on the injury list and coming off of a loss to Forrest Griffin, Franklin will be looking forward to getting back on track in a division that many say he is too small for.
9. Vladimir Matyushenko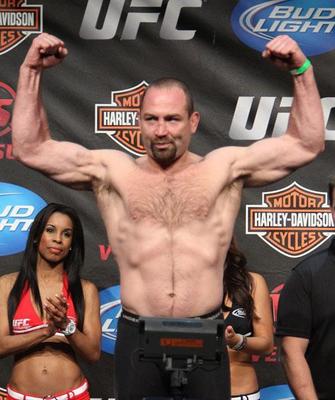 Vladimir Matyushenko (26-5) is 4-1 in his latest run in the UFC with his lone loss coming at the hands of current champion Jon Jones.
Matyushenko is a veteran of the sport and has been looking better than ever inside of the Octagon as the Janitor has been sweeping up the competition.
With the way the division is trading wins and losses, Matyushenko sneaks into the top 10 and falls firmly into the ninth spot.
8. Forrest Griffin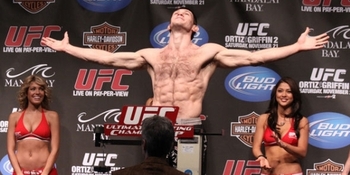 Forrest Griffin (18-7) has plenty of notable fighters on his resume. But as of late, his heart for competing has been questioned.
Griffin has been just as successful outside of the UFC as he has been inside of it, so questions will be asked when he isn't winning. He doesn't help himself when he has hard weight cuts and doesn't appear to be the same fighter he used to be.
Still, Griffin has the potential to beat any fighter on the UFC roster and is one of the most popular fighters in the industry today.
7. Alexander Gustafsson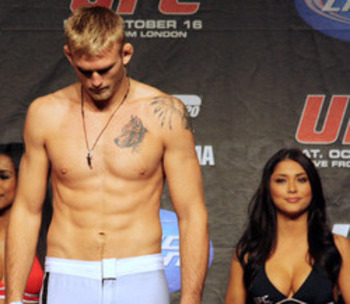 Alexander Gustafsson (12-1) is 5-1 inside of the UFC with his only loss coming at the hands of Phil Davis.
Gustafsson has big wins over Matt Hamill and James Te-Huna but shows the potential to compete with the very best inside the division.
It will be interesting to see who Joe Silva matches him up against next.
6. Phil Davis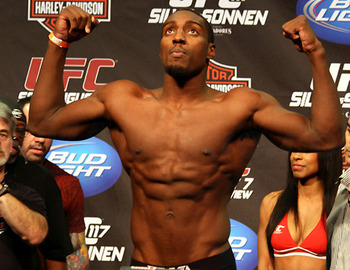 Ask me two months ago and I barely have Phil Davis inside of the top-10.
Though I do not believe he should be ranked sixth, the fighters competing for top-10 positions have been losing. Phil Davis moves up while staying idle since March.
Davis does have amazing wrestling, but needs to improve the rest of his game to be able to compete with the top five fighters in the UFC, or the top-10 for that matter.
He does have age on his side so look for Davis to improve every time he goes out to compete.
5. Lyoto Machida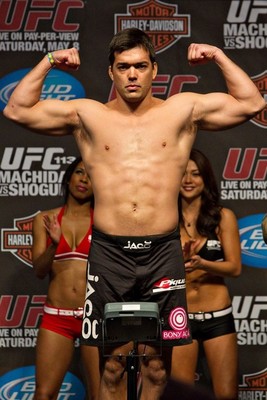 Here is another fighter who gets a position based off of the division basically falling apart.
Machida (17-2) is coming off of a win against a retiring, regressing, near 50-year-old Randy Couture.
Machida lost the previous two fights before that and many agree that he should've lost the fight befoe that against Mauricio Rua. Regardless of the speculation, Machida did not perform well in three of his last four outings.
Machida does have the skills that make a top-5 fighter, but he needs an opponent as he hasn't fought since the end of April, 2011.
4. Mauricio "Shogun" Rua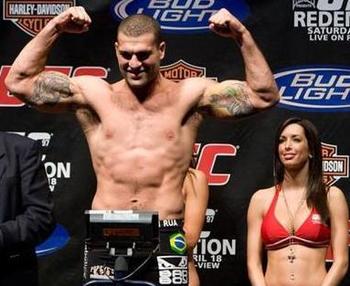 Mauricio Rua (20-5) has been up-and-down since his arrival into the UFC which leaves many fans not sure what to expect when they watch him fight.
Rua did recently avenge a loss to Forrest Griffin—which firmly places him into the fourth position inside the UFC.
Rua has looked bad at times so lets see him put a few fights together before granting him another shot at the UFC Light-Heavyweight Championship.
3. Rampage Jackson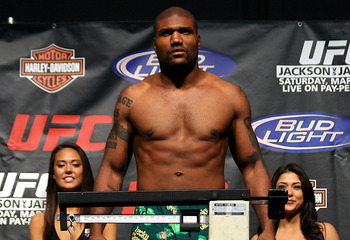 The current No.1 contender for the UFC Light-Heavyweight Championship, Quinton "Rampage" Jackson (32-8) falls in at No. 3 in the rankings.
Jackson is 4-1 in his last five but what stands out is that he hasn't been the same Rampage of old, winning three of those fights by decision.
It will be fun to watch if Jon Jones stands up with Rampage. But if it goes to the ground, Rampage could be in for a long night.
2. Rashad Evans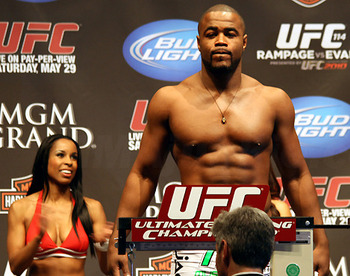 Rashad Evans (16-1) has proved one of the most impressive fighters in recent history by defeating Thiago Silva, Rampage Jackson, and Tito Ortiz with relative ease.
Evans, who is next in line for a title shot with either Jones or Rampage, will look to capture his second UFC Light-Heavyweight championship.
The road will be a difficult one but Evans possesses the speed, striking, and wrestling ability that could challenge Jon Jones.
1. Jonny "Bones" Jones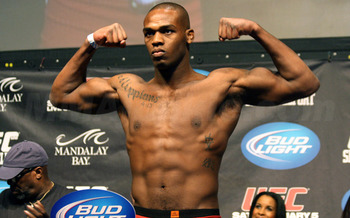 The UFC Light-Heavyweight Champion, Jon Jones (13-1) has dominated every opponent he has faced off with inside of the UFC and captures the No.1 position on this list.
Jones brings some unusual striking and top notch wrestling ability to the Octagon. What Jones possesses more than any other fighter is something that cannot be taught, an 84.5" reach, which makes it very difficult to get close to the 24-year-old champion.
I personally do not see anyone defeating this man anytime soon—but has the success come too fast? Only time will tell.
Keep Reading