Photo: FOX Broadcasting Company
September 1, 2011
What's the saying I'm looking for? Better late than never?
Given the current lull in MMA activity, I thought now would be as good a time as any to revisit a few UFC on FOX particulars in a bit more detail.
As was recently announced by FOX and UFC executives, The Ultimate Fighter will be moving to FX as part of the UFC's larger broadcast deal with FOX, and will see several significant changes in an effort to revitalize the struggling TV property.
Unlike in the prior 14 seasons of TUF (the 14th season premieres at 9pm ET on Spike, September 21st), the new seasons on FX will air, to quote Dana White, "jive live" over the course of 13 weeks, starting with a two-hour premiere showcasing 16 elimination fights. Each subsequent Friday night episode will show what has happened in the prior six days leading up to that week's fight (the Saturday prior to Thursday), with a fan-chosen fight airing completely live.  
What I found to be the most interesting change is that each TUF finale will also be live on FX, and will include the TUF coaches, whose training camps will now take place during the TUF season alongside the show competitors.
Given the recent slide in viewership and ratings (viewership dropped an average of 500,000 viewers per episode from Season 12 to Season 13) changes are no doubt needed to keep TUF an interesting and engaging TV property for the UFC.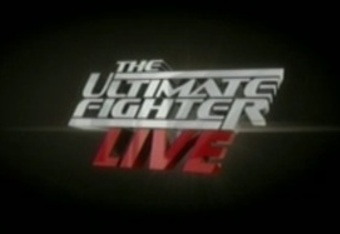 Photo: Zuffa LLC
The question is, are these the changes needed to breath new life into The Ultimate Fighter?
I think they are...but maybe not for the reasons one would expect.
Allow me to explain.
The key to success for TUF is, and always has been, fan sentiment surrounding the coaches and competitors. One of the major recent criticisms of the show has been that the competitors aren't as skilled as in years past, and that fight quality has suffered for it. 
If the skills of the 16 competitors aren't up to snuff, or if they don't put on exciting fights, just airing everything live won't fix the problem. It could do just the opposite, by further exposing competitors' glaring weaknesses.
What TUF needs, first and foremost, is skilled competitors that come ready to fight, and both competitors and coaches with TV-ready personalities, which isn't always synonymous with a big PPV draw. Brock Lesnar, the UFC was surely surprised to find out, wasn't a great coach for TUF. He was relatively quiet and talked about chicken salad a lot. Michael Bisping, on the other hand, was a great coach for TUF. He ran his mouth and kept things interesting. It's no coincidence that he's coaching again for this coming season.
Unfortunately, the skills of people who try out for TUF are out of the UFC's hands. As MMA becomes a larger, more popular sport, there are less and less "diamonds in the rough" to be found at TUF tryouts. Dana White and Joe Silva need to keep on picking the cream of the crop and hoping for the best.
What they can control, however, is the coaches. And here is where I think the recent changes will best serve TUF. By including the coaches' training camps and fight in the 13-week season, each new season will have an immediate hook with which to attract viewers.
The reason why people like shows such as HBO's 24/7, and UFC's Primetime and Countdown is because they like getting a behind-the-scenes look and seeing their favorite athletes at work. It unveils a totally different side of the sport that you don't get to see every day.
By putting the coaches on display as much as the competitors, viewers will immediately be drawn in by the allure of seeing their favorite UFC fighters train for a big fight...and then can slowly get attached to the competitors if they are so inclined.
Assuming that the UFC can bring in talented and exciting competitors, which, frankly, is a big assumption, the programming changes will certainly help revitalize the show. In today's society, everything is better live and "real" after all. But, I think that improved competitors would ultimately help bring life back to the show regardless of how it's edited.
What will really serve as the new lifeblood for TUF will be, whether live or not, the inclusion of the coaches' training camps and fights as part of the regular programming.
Chael Sonnen, anyone?
Like the new article format? Send us feedback!