NASCAR: How to Make a Great Video Game
August 30, 2011
There have been many NASCAR video games made over the years, and now that there is a new game out, people have been complaining about aspects of the game that could be better.
1. Drivers- Due to technology, early NASCAR video games had an excuse for only having 24 drivers on the track at one time. These games still included more than 30 Cup drivers, because people like accurate portrayals of the series, including nearly all if not every full time driver for that season.
As time passed and games could put 43 drivers on the track at once, you saw close to that number in real drivers, but they never included all the drivers that ran the whole season. Currently, there aren't more than 43 cars running the whole schedule, but there have been some omissions over the years, that if fixed, could help the game. It is okay to have more than 43 real drivers in the game.
2. Tracks- It took until NASCAR Thunder 2002 for all tracks to be included, and it should stay that way. All the tracks that the Nationwide and Truck Series race on should also be included. After that, some tracks raced on in the last decade would be cool, and maybe the ability to create your own track would be a cool feature.
3. Series- The lower series were in most of EA Sports final NASCAR games, but lacked in development. Tracks, drivers and paint schemes were not completely included. I want these series fleshed out completely so that you can field a full real driver field. Nationwide and Truck Series should be in there because drivers and tracks overlap.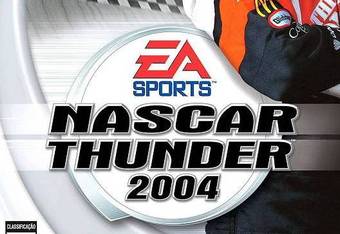 4. Paint Schemes- NASCAR Thunder 2004 set the bar high with over 100 different paint schemes, and nearly every driver had at least two cars. Every year after that, the paint schemes were harder to find in the game, though there were more of them on the track. Now that the economy has gone south, there are more sponsors in the series, even though they aren't as invested as before. There should be an effort to include a few paint schemes for each driver, depending on how many sponsors they had. 2004 also included past paint schemes for many drivers, and this would be a good feature as well.
5. Drivability- Many NASCAR games were easy to drive. The player should be able to turn the car in the corner, and not get loose or sideways switching lanes. NASCAR 2005: Chase for the Cup did an awful job with this, but the rest of the games were not difficult to drive the car.
6. Accurate Crashes- There were few games that you could actually spin cars out and crash others in, and these were not EA Sports games. Papyrus' NASCAR Racing 1996 Season, and NASCAR Dirt to Daytona were the only console games where there was an ease of car contact and crashing. This is important, because it is easy to spin out or crash in real life, so it should be this way in the game.
7. DNQ's- Just because there are 43 cars in a field, doesn't have to limit you to that many cars in the game. Gatorade Duels were included starting in NASCAR Thunder 2004, but you weren't penalized for finishing outside of where you needed to in those races. Cars don't qualify at nearly every race, so the player should have to put up a good enough time to make the race.
8. Cautions- The player should not be the only one that is causing cautions, nor should a race go green the entire time. Now I'm not saying there should be phantom cautions for oil or debris, but computer cars should crash themselves occasionally.
9. Create-a-Car- You should be able to have double digit numbers as your own number, at least the ones that no driver in the game is using, because there should be no 3-digit numbers in the game at all. The ability to have real sponsors on your car is necessary as well.
10. Lightning Challenges- These were always enjoyable in previous NASCAR games. Being able to relive some of the great moments in NASCAR, and possibly rewrite them, is really cool. It is something that needs return as an added mode in a future game, and there needs to be more than just a few, stretching back for years previously.