WWE Breaking News: WWE SmackDown to Move from Friday Nights?
August 30, 2011
Since moving to SyFy last fall, WWE SmackDown has been keeping the same audience it left from MyNetworkTV.
MyNetworkTV was going downhill, and there was really no reason to stay on when SyFy had a big opening.
Vinny Mac really wanted to keep SmackDown on regular TV, and he always felt this was best rather than keeping all shows on cable, as it's better for marketing and branding.
However, since the digital transition, over 70 percent of all Americans have some sort of cable package. And now almost every American has a computer, so it doesn't matter what channel it's on as much as it used to marketing wise.
Cable is a better move in the long run, as MyNetworkTV wasn't doing much with the show visually or marketing wise. SyFy is also available in more markets across the US and under the NBC Universal banner. WWE's move to the channel was seen as a big win. Especially when they still kept the same audience after the move.
Issue is, there has been a ton of bad press involving SyFy and their crowd since SmackDown has moved there. Friday Nights were big for the SyFy Network, as that was when the biggest SyFy shows were presented. Seems geeks have nothing better to do Friday night, so they want to see their SyFy show.
Friday night is also a down time for TV, where as Tuesday for instance is open most of the year. With the popularity of Glee for instance on Tuesday, some would question the move. But SmackDown is a different audience and moving nights would be much more helpful, as Fridays are just not a great night for TV.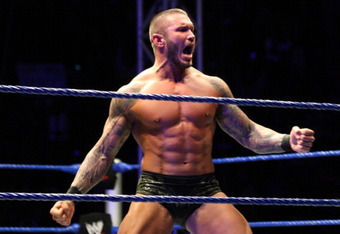 Gallo Images/Getty Images
When on regular TV, SD! could not be live. It was impossible because of programming.
On SyFy, they have the ability to do whatever they would like. So, SD! could be live every week just like RAW, rather than having to be taped weekly.
This would probably add more excitement to the show.
RAW seemed to always draw well because the audience loved the live aspect. SD! is always taped, and spoilers come out every week from it. There is really no fun in SmackDown where as RAW is rarely taped and it makes the show seemed like the top one.
SmackDown is moving up, though, as it's been around over a decade, and the Superstars and Divas of that show are just as popular. However, they don't get the same treatment as SD! is treated as a "B" Show.
WWE feels the same way, as creative is wanting to make sure tonight goes over well. Every SmackDown show that has been live thus far has attained great ratings.
Reports surfacing say WWE wants to move from Fridays to hopefully catch a good audience on Tuesday, when SmackDown tapings normally happen.
It would be a huge move as WWE would do the show live every week, just like RAW. Ratings would probably go over real well too.
DVRs also are something that count toward ratings, and while this could still be working on Friday, WWE would like to have a large live crowd watching a live show, just like RAW.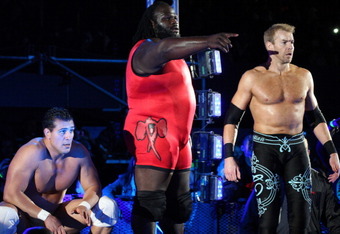 Gallo Images/Getty Images
Despite Mondays having a major amount of shows, especially sports, RAW seems to always maintain a nice crowd. SmackDown could do the same.
The only reason that RAW is now allowing SD! stars to come on it now is because house show numbers for SD! are down and the popularity between both shows is vastly different, and it really has to do with the night it's broadcast.
The change would not only help SyFy keep it's core audience happy, it would also help WWE out. SyFy ends up winning big if WWE wins big, so they are all for whatever WWE wants to do.
Tonight, SmackDown MUST do well according to those within the company, as this is the night WWE wishes to move SmackDown to. If they can keep the same audience or even grow, there is a massive chance that by the end of the year, WWE SmackDown will move nights and be live on the night it is moved to.
But what do you think?
Would WWE SmackDown's move to Tuesday or any other night be a major deal for the company?