Chicago Bears: 5 Reasons Roy Williams Will Bounce Back from Slow Start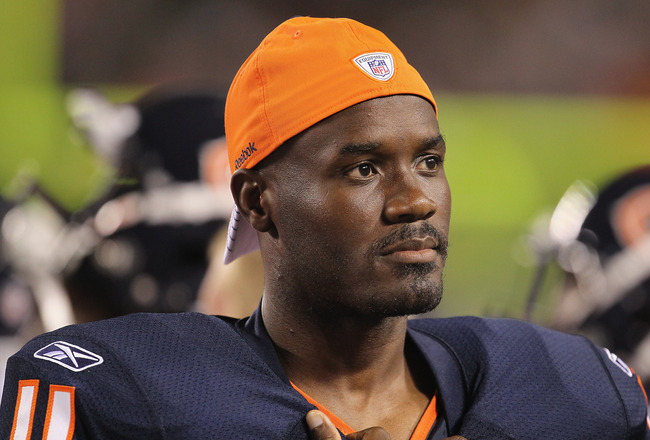 Jonathan Daniel/Getty Images
Chicago Bears wide receiver Roy Williams' preseason performance has drawn scrutiny from fans and journalists alike. He was held to two catches in his first three games, botched a pass against the Tennessee Titans that resulted in an interception and has said that he feels "out of shape" (according to John Mullin of CSN Chicago).
Despite these concerns, Williams is a professional and will bounce back when the regular season begins on Sept. 11.
The following slides should reassure Bears fans that Williams will get right back on track.
Short Preseason Preparation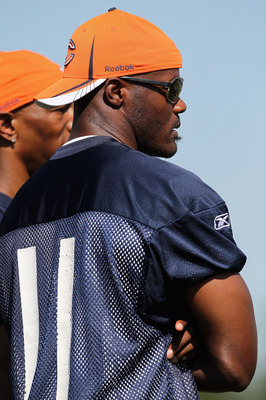 Jonathan Daniel/Getty Images
Roy Williams has been on the Chicago Bears for a grand total of 31 days, so he is getting acclimated to offensive coordinator Mike Martz's offense, his teammates and, most importantly, starting quarterback Jay Cutler.
Due to the lockout, Williams did not have a normal offseason to get used to Chicago, so he is basically doing a crash course with a shortened training camp and four preseason games.
The 29-year-old veteran has worked with Martz before (for two years with the Detroit Lions), so he is not a newbie to the system.
Time is the only thing Williams needs to get the offense down.
Building Rapport with Jay Cutler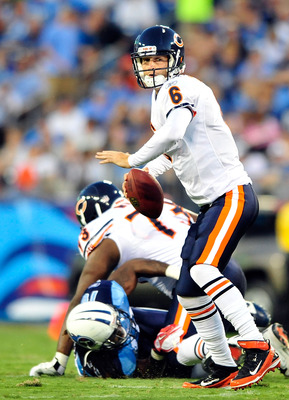 Grant Halverson/Getty Images
An important aspect for a wideout's success with his quarterback is developing perfect timing and rhythm.
Again, Cutler and Williams did not have the mini camps and voluntary workouts a normal offseason allows.
These preseason games are designed for Williams to work on his game route running and Cutler to throw the ball. It is here that Cutler begins to really time his receiver's speed and learn where to throw the ball where only he could catch it.
The nuances of a wide receiver-quarterback relationship are just developing—and will only improve—as both Williams and Cutler continue working together.
Still Has Productive Years Left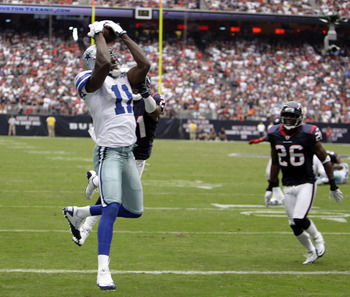 Bob Levey/Getty Images
Even though Roy Williams has played eight NFL seasons, he is just 29 years old.
He can still be productive for another few years; Chad Ochocinco, Terrell Owens, Hines Ward and Darren Sharper have produced solid years in their 30s.
Still feeling hurt over the Dallas Cowboys' cut, Williams has something to prove and will want to show the Cowboys they were mistaken in letting him go.
He's in Great Physical Shape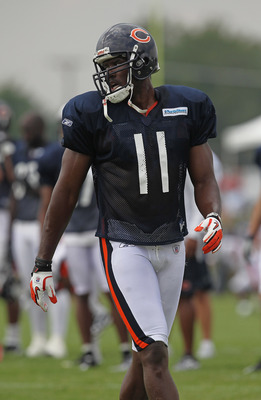 Jonathan Daniel/Getty Images
That comment Roy Williams made about being out of shape during training camp was taken completely out of context. What he said was that no matter how much offseason preparation you do with weights and running, conditioning is only completely achieved with repetition in practice.
Williams is 6'3", 215 pounds and has jacked arms. He is the biggest and strongest receiver the Bears have and will be invaluable during red-zone situations by creating separation with his strength and jumping for end-zone lobs.
Mike Martz Knows How To Utilize Williams Effectively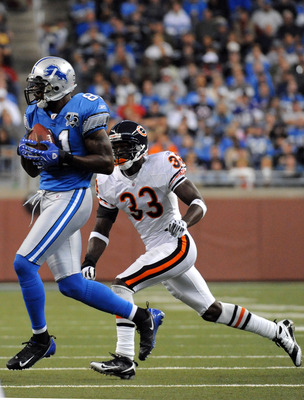 Harry How/Getty Images
Roy Williams had some of his best seasons under Mike Martz in 2006-2007.
The veteran receiver nabbed 12 touchdowns and 2,148 yards under Martz; the best year of his career came in 2006 (he notched 82 catches for 1,310 yards and seven touchdowns).
Martz knows that Williams is a solid possession receiver with size who can also be a red-zone threat.
Look for Martz to sometimes move Williams to the slot in third-down situations, thus making mismatches for the opponents' linebackers and nickel corners.
Bob Bajek is a freelance reporter and can be followed on Twitter.
Keep Reading

Chicago Bears: Like this team?