Bengals vs. Panthers: Can Andy Dalton Outshine Cam Newton in Preseason Week 3?
August 25, 2011
Andy Dalton's performance in the preseason thus far has certainly left something to be desired.
Heading into tonight's clash with the Carolina Panthers, Dalton will be looking to improve on a passer rating of 16.4 against the Jets (ouch).
Josh Kirkendell of Cincy Jungle provides an interesting breakdown of Dalton's early contribution:
If we exclude a pair of knees taken to end the first half against the New York Jets, quarterback Andy Dalton has led 11 offensive possessions this preseason which has resulted in three interceptions, five punts (three of which were three-and-out), a missed field goal, a converted field goal and a touchdown. Just under half (5) of Dalton's 11 possessions have gained 10 yards or more and twice has the offense sustained a drive of 10 plays or more. 
While it would be unfair to pin the offensive woes solely on Dalton, (who actually improved as the night wore on in New York), to say he has inspired confidence in Bengals fans and coaches would be a lie.
However, we came into this season knowing that patience was going to be the predominant theme coloring the Bengals 2011 campaign, and thus far that has held true.
While Twitter may buzz with anti-Dalton sentiment at game time, hindsight allows us to see and think more clearly about what we really should expect from a rookie in a truncated offseason, and what judgements, if any, are justified at this early stage.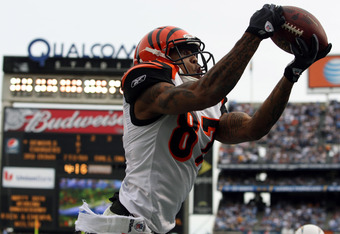 So why will tonight be any different to the last two weeks?
Well, with Dalton's supporting cast equally as accountable for problems on offense, there will likely be a renewed desire to impress amongst receivers A.J. Green, Jerome Simpson and Andre Caldwell. The latter in particular will be trying to prove that he is just as capable, if not more so, than Jerome Simpson, who has failed to inspire the confidence that he did towards the end of 2010.
First-round pick A.J. Green was targeted five times on Sunday night but only managed one reception for a meager eight yards. Following the game he said:
"Those are catches I make with my eyes closed. It's frustrating. It really doesn't happen that much but when it does I have to have confidence in my hands,". 
Green has had to endure a week of experts and pundits lavishing attention on fellow first-round pick Julio Jones, who is having a strong start to his rookie year. Green will be hoping to reignite some of the excitement that saw him taken at No.4 overall come game time.
Cedric Benson will also be looking to improve on a quiet night in New York, and when asked about whether the Bengals were worried about the state of the team, Benson responded:
"I wouldn't say worried. We've got some question marks we got to definitely answer."
It seems that the attitude of the team reflects that of the fans. Things are still very much developing, and players remain hopeful. They understand that it's a learning process and are concentrating on improving.
Offensive Coordinator Jay Gruden believes that Dalton's development will require patience from fans and teammates alike, and commended his ability to correct mistakes, saying:
"When that timing gets rattled a little sometimes he still throws it instead of waiting another count or two," Gruden said. "He's always throwing it 1-2-3 and it has to be gone no matter what, and that happened on a couple plays. ... Most of the things he's done (wrong) are correctable with reps; they won't happen again. He doesn't make the same mistake often."
So can Andy Dalton bounce back and outshine fellow rookie QB Cam Newton? 
If Dalton can establish a connection with his receivers early, there's no reason to believe that he couldn't lead the offense on a couple of scoring drives. With a softer defense in the form of Carolina, and sunshine in Cincinnati replacing a wet and wild New York, Dalton will be in a better position to perform.
He will have to overcome his increasing difficulty with passes downfield if he wants to move the chains effectively. On throws of 10 yards or longer, Dalton is 2-of-8 for 24 yards and three interceptions, with the longest completion for 13 yards.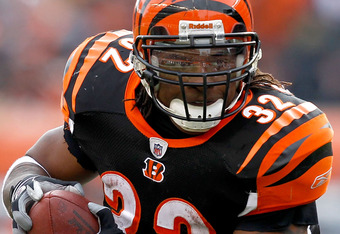 After being shaken by a rough start on Sunday night, Dalton was forced to stick to short dump-off passes and screens. Dalton's longest pass play is a 33-yard completion to running back Brian Leonard on a screen pass, which speaks volumes about his early struggles. It will be interesting to see if he can sustain a drive without having to fall back on those particular passing plays, but as we know, it's a slow learning process.
Newton is undoubtedly experiencing similar difficulties on offense in Carolina, having completed only two passes to wideouts thus far. Both rookie QB's will be desperate to impress tonight, as whoever comes off worse, will have to contend with criticisms that they aren't quite developing as quickly as the other, which could be damaging to their stock and to team morale as a whole.
What to look for:
Expect Andre Caldwell and Jerome Simpson to provide a strong battle for the No.2 receiver position, Caldwell looked solid in week 2 and will hopefully continue in that fashion.
Clint Boling proved to be the Bengals most athletic guard on Sunday, expect him to continue to impress as he tries to crack the starting line-up.
Defensive end Victor Adeyanju is red hot and has seven tackles to his name already, keep your eyes peeled for more.
Leon Hall and Nate Clements are likely to contribute on a larger scale, with a rookie QB in Newton throwing in their direction.
Dalton has appeared uneasy in the pocket, and is prone to rushing throws, hopefully we will see a calmer, coller Dalton, taking a second longer before making decisions.
Gibril Wilson makes his return from an ACL tear, and health allowing, could grab a starting position based on his experience and smarts.