La Liga 2011: 5 Players with Something to Prove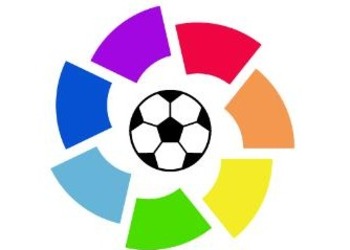 Every year, La Liga squads bolster their lines by adding players. Millions of dollars are swirled around by teams trying to fill gaps.
When new players are brought in, they are forced to quickly adapt to life within their new clubs. Adjusting to new tactics, teammates, and coaches can prove stressful to even the most elite player; but with all the money being spent, expectations are high right off the bat.
These are 5 players who are looking to get off the mark quickly with their new La Liga clubs, and in doing so validate their respective price tags.
1. Radamel Falcao, Atletico Madrid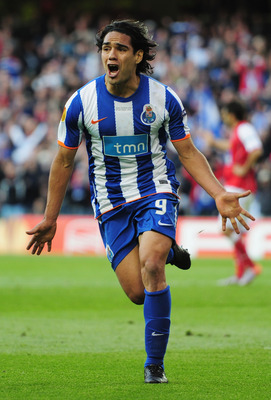 Jamie McDonald/Getty Images
Radamel Falcao comes to Atletico Madrid with a giant target on his back. Just last season, he set the Europa League on fire, becoming a record-setting scorer for the competition.
As he looks to fill the void Sergio Aguero has graciously left behind, Falcao is expected not only to form a partnership with South American compatriot Diego Forlan, but to do so right from the start of the season.
Expect plenty of eyes on Falcao and Atletico Madrid this season, as the striker represents just one of the team's many intelligent moves during the transfer window.
2. Nuri Sahin, Real Madrid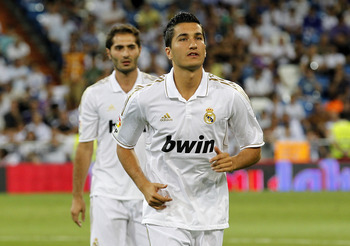 Angel Martinez/Getty Images
The youngest team in the Bundesliga, Borrussia Dortmund surpassed most expectations by taking home the Cup Winner's Trophy last season. And Nuri Sahin proved pivotal to Dortmund's attractive play.
Real Madrid rewarded the Turkish International with a modest ten million euros.
In Sahin, Real Madrid are looking to culture another transfer steal in the mold of his teammate, Mesut Ozil. Look for Real's newest youngster to blow his meager price tag out of the water this year as he tries to break into the starting XI.
3. Sergio Canales, Valencia CF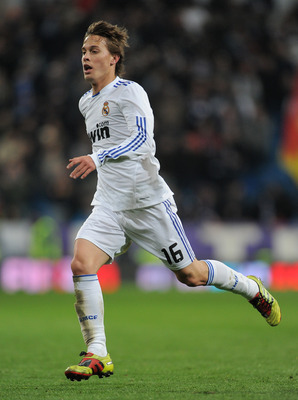 Jasper Juinen/Getty Images
All seemed so bright for the young Spanish International as recently as a year ago, when Real Madrid penned the former Santander playmaker to an extended contract.
But Canales found it difficult to break the starting XI. Now, with this loan move to Los Che, he hopes to revitalize his young career and prove his worth to the owners at Real Madrid.
Valencia is playing Champions League football this year, so Sergio Canales can expect plenty of exposure to showcase his undeniable talent.
4. Santi Cazorla, Malaga CF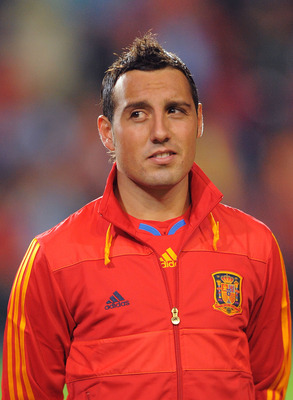 Denis Doyle/Getty Images
One might argue that every big-name player brought in by Malaga this summer has something to prove.
With brand new Qatari ownership and Sheikh Al Thani's money at their disposal, Malaga went out and spent.
Of all the names, Cazorla is the most tested and skillful player Malaga purchased. He has plenty of La Liga and international experience and is now touted as the focal point in Malaga's resurgence. The team hopes to become relevant contenders for the league title.
5. Cesc Fabregas, FC Barcelona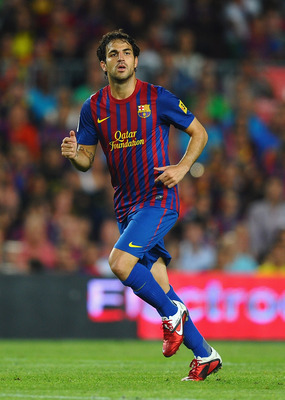 Laurence Griffiths/Getty Images
In Cesc Fabregas, Barcelona get not only a bagful of slick passes, neat interlocking play and timely goals - but also the drama that follows him.
After seeing the longest and most scrutinized transfer saga in recent memory come to an end this summer, Cesc got his wish and was bought back by his boyhood club.
As the replacement of FCB heartbeat Xavi Hernandez, Fabs will hope to become less of a distraction and more of an asset to the La Liga champs. Hopefully, the circus he created during his transfer will be overshadowed by trophies and brilliant play.
Keep Reading