Chattanooga Football: 2011 Season Preview
August 24, 2011
3. Chattanooga Mocs (6-5, 5-3 Southern Conference. Tied for 3rd)
The Mocs had little problem producing on offense last fall, especially through the air. They completed the 2010 season ranked second in the Southern Conference and seventh nationally in passing offense, averaging 277.7 YPG through the air per game.
In all, the Mocs ranked third in the Southern Conference in total offense (430.0 YPG) and scoring offense (31.5 PPG), and with six offensive starters returning, including virtually all the skill positions, the Mocs should once again have the potential to score points in a hurry this fall. For the first time since the 1990 and 1991 seasons, Chattanooga has now enjoyed back-to-back winning seasons and the Mocs are poised for more success in 2011.
The Mocs have only qualified for the FCS post-season once in their football history, and that was way back in 1984. But unlike those teams of the early 1990's which featured the likes of quarterback Kenyon Earl and wide receiver Terrell Owens, this Chattanooga team is one that many think that could be much more competitive in the race this fall. Many think that they could compete for the title.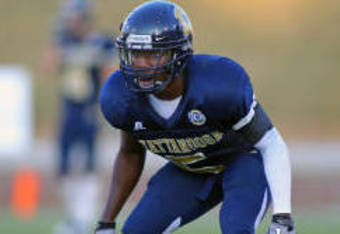 The Offense:
For the past couple of seasons, Chattanooga quarterback B.J. Coleman (2,996 passing yards, 26 TDs) has been trying to escape the shadow of Elon University Quarterback Scott Riddle. However, the fact remains that Coleman is one of the best passers in the FCS as well as in the Southern Conference, and has been compared to the Southern Conference's version of Peyton Manning because of his intelligence, dimensions and accuracy.
He enters the season as one of the top NFL prospects in Division I college football. At 6'6", one of his greatest attributes is his height.
Coleman doesn't have far to go to become the school's all-time leading passer. He needs just 1,887 passing yards this season to surpass former Mocs gunslinger Chris Sanders (1999-2000), who threw for 7,230 yards in two seasons after transferring in from SMU. 
Coleman put on some outstanding performances for the Mocs in 2010, with his most memorable effort coming in their 36-28 come-from-behind win at Furman. In that contest, Coleman picked apart the Furman defense, passing for a career-best 432 yards and two touchdowns to snap a 15-game losing streak to the Paladins. Conversely, he also threw four interceptions in the game. 
The good news for Coleman is that he will have his top receiver back for the 2011 season in Joel Bradford (1,284 rec. yds, 11 TDs). In just his second season since converting from defensive back to wide receiver, Bradford turned in the best season in school history for a Mocs wide receiver. Not only did Bradford lead the Southern Conference in receiving, he also shattered the school's previous mark of 1,060 receiving yards in a single season which was set by Alonzo Nix in 2003.
His 11 touchdown receptions in 2010 tied for the most scoring grabs in a single season in school history, as former Chattanooga legend Cos DeMatteo hauled in 11 scoring tosses in both 1999 and 2000. In the Furman game, he produced one of the best single-game efforts by a wide receiver in Southern Conference history, hauling in 15 passes for 274 yards and a touchdown. Earlier in the season, in a win over Eastern Kentucky, Bradford posted 254 receiving yards, as well.
Joining Bradford in the lineup at wide receiver this fall is split end Marlon Anthony (17 rec., 195 yds., 3 TDs, 11.5 YPR in 2010). Like Coleman, the 6'5" Anthony has NFL attributes in his size and overall ability. With excellent speed and leaping ability, Anthony is a player that could have a breakout season for the Mocs in 2011.
The Mocs were dealt a blow in early summer, when 2010 starting slot wide receiver Brian Sutherland quit the team for personal reasons. Sutherland's speed and overall contributions will not be easy to replace, as he completed the 2010 season by leading the Southern Conference in all-purpose yards with 1823.
Rounding out the trio of starters expected to fill Russ Huesman's Sept. 3 depth chart in Lincoln, Nebraska is slot receiver Jeff Veres, who served as the team's placekicker last season.
One of the Mocs' biggest offensive losses was at tight end, as All-Conference tight end Garrett Hughes (25 rec., 346 yds., 5 TDs, 13.8 YPR) graduated. Hughes, who finished the 2010 season as the team's third-leading receiver, leaves some big shoes that need to be filled.
Replacing Hughes at tight end this fall will be either talented redshirt freshman Faysal Shafaat or University of Kentucky transfer Sean Stackhouse, who was a three-star recruit coming out of high school. Shafaat might have been UTC's top recruit from a couple of years ago, as he was a Top 100 recruit from the Central Florida area. During his senior season at Orlando Lutheran Academy, Shafaat hauled in 26 passes for 538 yards and eight TDs.
The one major replacement that must be made on the offensive side heading into the 2011 season will be at running back. The Mocs need to find a replacement for Erroll Wynn, who led the team in rushing with 653 yards last fall.
The starting running back is expected to be either junior Chris Awuah (26 rush att., 113 yds., 1 TD, 4.3 YPC/6 rec., 92 yds., 1 TD, 15.3 YPC in 2010) or senior J.J. Jackson (63 rush att., 223 rush yds., 3 TDs, 3.5 YPC). Both Awuah and Jackson are capable ball-carriers, with Jackson coming out of the spring with a slight lead for the starting position.
Awuah started for the Mocs as a true freshman a couple of years ago after Bryan Fitzgerald went down with a career-ending injury. One of Awuah's biggest strengths is catching passes out of the backfield, and he's coming off a 2010 season which saw him catch, run and pass for touchdowns.
Jackson started four times in 2010 and could turn out to be one of the surprise performers in the Southern Conference this fall. He is extremely elusive in the backfield, and recorded his best performance in the season-opening loss to Appalachian State, rushing for 49 yards on 14 rush attempts.
Sophomore Desmond Walker, a transfer into the program from Alabama A&M who sat out last season, and Kendrix Huitt, a three-star recruiting prospect according to Rivals.com, are two players that could also see action at running back in reserve roles this fall. Depth is not as much of an issue as identifying an everyday starer. 
The Mocs will also have a new starter at fullback this fall after Courtland Ellzey's graduation. Thomas Green, a rising senior, saw action in all 11 games last fall, and he is a physical, solid blocking presence for the Mocs. Green made the move from linebacker to fullback in the spring of 2010 and has been a significant contributor on special teams, as well. He recorded seven tackles last season.
The most concerning issue going into fall camp is the Mocs' offensive line, which lost three players this offseason. Starting all-conference left tackle Chris Harr, center Justin Gaylon and right guard T.J. Hurless are all gone. Austin Wilson and Adam Miller are the only starters returning.
Wilson started eight games for the Mocs at left guard last fall, but made the move to center this spring in response to Gaylon's graduation. Miller returns to his right tackle spot, where he logged nine starts a year ago.
Likely to assume Harr's vacated left tackle position will be talented redshirt freshman Taylor Dodds, who won the starting spot after a strong spring. Senior Omre Harris will start at left guard as a result of Wilson's move to center.
Harris has started 12 games for the Mocs, and adds solid experience to the Mocs' 2011 offensive front. Harris played in six games last fall, starting only three.
The final projected offensive line starter is Nick Gipson, who saw action in four games at right guard last season. Gipson, a junior, is coming off a strong spring and is another player that will add experience.
Redshirt freshman Devin Caldwell and true freshman Synjen Herren, two products of strong recruiting classes, will add youthful, talented depth heading into the campaign.
The Defense:
With nine defensive starters returning, the Mocs are coming off a 2010 season which saw them post the league's sixth-ranked defense (370.0 YPG). Their defensive squad was particularly effective against the run last fall, limiting opponents to 162.5 YPG.
Their secondary struggled at times, which was a bit of a surprise considering that three starters, including all-conference cornerback Buster Skrine, returned last fall. The Mocs yielded 207.5 pass yards per game last season, which ranked seventh in the conference.
There's good reason to believe that they will again be one of the top defenses in the league, as they were in head coach Russ Huesman's inaugural season in 2009.
However, the Mocs defense did suffer quite a blow a couple of weeks ago when standout defensive end Chris Donald decided to give up football as a result of nagging wrist injuries. Donald contributed a team-leading 12.5 tackles for losses and 7.5 sacks last season, his first as a starter.
It's a huge blow to a UTC defensive line that figured to have one of the top tandems in the Southern Conference in 2011. All is not lost, however, as the other end of that dynamic duo Joshua Williams, returns. Williams recorded 32 tackles, 8.5 tackles for losses, five sacks in 2010.
An all-freshman performer a couple of years ago for the Mocs, Williams comes into his third season as a starter having posted 18 tackles for losses and 12 sacks during his career. Williams' best performance in 2010 came in the Mocs' win over Eastern Kentucky, in which he recorded three sacks. Coming off of a shoulder surgery, Williams is expected to return to the all-conference form he displayed as a freshman.
The void left by leading pass-rusher Chris Donald will likely be filled by senior De'Markus Lee, who had only five tackles in 2010. Lee didn't see all that much action in 2010, as he missed nine games due to injury. He originally transferred to Chattanooga from Murray State back in 2008, and is a player that is rangy and athletic at 6'4'' and 240 pounds.
Redshirt freshman Zach Rayl and true freshman Darian Stewart are expected to give Lee a run for the starting bookend position. Rayl made the transition from linebacker to defensive end in the spring, and Stewart will likely see action this fall after coming to the Scenic City as a two-star recruit, according to Rivals.com.
Chattanooga is returning both starters at defensive tackle for the 2011 campaign, with Nick Davison (45 tackles, 8.0 tackles for losses, two sacks in 2010) returning to his nose tackle position. Nick Craig (38 tackles, 3.5 tackles for lossess in 2010) returns as well.
Davison enjoyed one of his best games of the season in the Furman game, posting five tackles and the first sack of his career. He should be among the best nose tackles in the conference this fall, and could contend for all-league honors.
Like his defensive interior mate, Craig also put on his best performance of the 2010 season in the streak-breaking win over Furman, posting a career-high eight tackles. Redshirt freshmen Davis Tull and Devin Scates are a couple of talented defensive linemen expected to add depth at defensive end and nose tackle, respectively. 
All three starting linebackers are returning for the 2011 season, with leading tackler Ryan Consiglio (110 tackles, seven tackles for losses, two sacks, one interception, four PBUs, two FRs in 2010) leading the charge for the Mocs at strong-side linebacker. Consiglio, an All-SoCon performer last season, has a motor that constantly runs and is one of the more athletic players on the UTC defense.
Consiglio will likely compete for All-America honors in 2011, and posted his best performance of his 2010 season against Elon, recording a career-best 16 tackles in a 49-35 homecoming loss. Consiglio also posted 14 tackles and the second interception of his career in the Mocs' heartbreaking 21-17 loss at No. 5 Jacksonville State in the second game of the season.
Consiglio will be joined at linebacker by Shane Heatherly (45 tackles, 0.5 tackles for losses, 1 FR in 2010) and Gunner Miller (35 tackles, 4.5 TFLs, 1 PBU in 2010) at middle and outside linebacker, respectively.
Heatherly, a native of Waynesville, N.C., returns as a major piece of this unit and is coming off a pretty strong season of his own. He could be a breakout player in the middle for the Mocs' defense this fall. He enjoyed career afternoons against both Jacksonville State and Furman, recording eight tackles in each of those contests.
Miller completes the trio of projected starters, and will man the weak-side linebacker position this fall. Like Heatherly and Consiglio, Miller is a good athlete and an active player. As a redshirt freshman last fall, Miller was selected to the the Southern Conference's All-Freshman team and gave his best performance of the 2010 season in a win at Western Carolina, recording a career-high nine tackles, four of them for losses.
There are some solid linebacking reserves returning in 2011 season, as well. Brothers J.D. Dothard (17 tackles, 6.5 tackles for losses, one sack, one interceptions in 2010) and Wes Dothard (32 tackles, 1 tackle for a loss in 2010) both return to provide support. J.D. moved from safety to linebacker, but has been slowed by a foot injury during the offseason. Wes saw action in 10 games for the Mocs last fall.
The Mocs suffered perhaps their greatest loss in the defensive backfield, with the graduation of Buster Skrine. Skrine was arguably the league's top cornerback last fall, and was rewarded for his strong career by being drafted in the fifth round of the NFL draft by the Cleveland Browns.
Leading the secondary, which hopes to improve against the pass after ranking eighth in the league last fall, will be sophomore Kadeem Wise (29 tackles, six interceptions, six PBUs) at left cornerback. For his efforts in the 2010 season, Wise was selected as the SoCon's Freshman of the Year last fall. Against Western Carolina, he recorded three tackles and a couple of picks in UTC's 27-21 road win.
Set to fill the vacancy as a result of Skrine's graduation will be Chaz Moore (19 tackles, three tackles for losses, 1 FF), who saw some time in all 11 games at cornerback last season. Moore, a 5'10", 165-pound native of Memphis, was solid in his first season with the Mocs and he enjoyed his best game of the season in the road loss at Jacksonville State. Moore is coming off a strong spring and could be set for a real breakout season.
Chattanooga will be in great shape at the safety positions heading into the 2011 season. Returning to man the safety spots will be Chris Lewis-Harris (55 tackles, four PBUs, one interception, two FFs, one FR) at free safety, while Jordan Tippit (29 tackles, three interceptions, one FF) will start at strong safety. Both Lewis-Harris and Tippit should contend for all-league honors this fall.
Lewis-Harris ranked third on the team in tackles last fall with his 55, and posted his best game of the season against Appalachian State in the season-opener with nine tackles. Tippit, who has picked off eight passes coming into his senior season, came up with a huge interception late in the Mocs' 35-27 win over Georgia Southern.
Special Teams:
Any Chattanooga fan will tell you that this is the area where the Mocs had the most difficulty last season, and injuries in the opener against Appalachian State forced a shaky Jeff Veres into the lineup.
This season, the Mocs should be in much better shape at placekicker with Nick Pollard returning to handle kicking duties this fall after sitting out the 2010 season with an injury. Pollard came to Chattanooga after winning the Tennessee Mr. Football Kicker of the Year in 2009. He connected on 12 out of 15 field goal attempts during his senior season in high school, including one from 53 yards, which shows he has plenty of leg strength.
At punter will be Mike Hammons (37 punts, 1,422 yds., 38.6 YPP, 8 punts inside 20 in 2010). Hammons is the Moc's longest-tenured special teams returnee in 2011. He had two blocked punts last season, and has a chance to compete for all-league accolades this fall. 
UTC's return game took a big hit with the loss of Brian Sutherland. Set to assume the kick-returning responsibilities this fall will likely be junior running back Chris Awuah. Awuah returned four kicks for 61 yards last fall.
The Mocs will be in great shape in the other half of the return game, as Joel Bradford (10 punt ret., 89 yds. in 2010) returns to that role this season. Bradford ranked second to only Elon's Lance Camp in punt return average last season with 8.9 yards per return.
Final Analysis:
Chattanooga was dealt some difficult issues during the off-season, as three key players departed from the program. The Mocs lost one of their top playmakers in Brian Sutherland, and the once-promising Keon WIlliams has left the program, as well.  
The biggest loss on the defensive side is defensive end Chris Donald, who burst onto the scene for the Mocs last season replacing Josh Beard at defensive end after transferring in from Tennessee.
The Mocs will still have a strong defensive line, especially with the return of defensive end Joshua Williams, who now needs to find the form he displayed as a freshman two years ago. Stepping in to fill Donald's vacated slot at defensive end will likely be Davis Tull, who redshirted last year.
Not only will the offense miss Sutherland and Williams, but the Mocs must find a way to replace three veteran starters on the offensive line. They need to pull things together quickly before they face the vaunted "Black Shirts" defense of Nebraska in their season opener on Sept. 3. The loss of Williams probably won't affect the running game all that much, as running back may be the position in which the Mocs have the most depth.
The Mocs have the toughest schedule in the league, with the aforementioned trip to Nebraska as well as a non-league game at one of the tougher places to play in the FCS, Eastern Kentucky's Roy Kidd Stadium.
They will also host Jacksonville State at Finley Stadium on Sept. 10.The Gamecocks will likely visit the Scenic City with a Top 10 ranking. Adding to the difficulty of their 2011 schedule is the fact that UTC will have to travel to Appalachian State on September 24 and Georgia Southern on October 8.
With B.J. Coleman back under center and Joel Bradford returning to catch his passes, the Mocs should again have one of the top passing attacks in FCS this season. If the young offensive line matures quickly, if Awuah performs well, and if the defense can stabilize its pass rush, the Mocs might have a chance to post one of their best seasons in school history.