Matt Kuchar and 9 Golfers Who Will Be in the Hunt at the Barclays
August 24, 2011
It's playoff time for the FedExCup on the PGA Tour and the month-long, four-tournament grind between 125 of the best golfers in the world begins this week with The Barclays at the 6,964-yard, par 71 Plainfield Country Club.
In Addition to The Barclays, the PGA Tour Playoffs consists of the Deutsche Bank Championship, the BMW Championship and The Tour Championship presented by Coca-Cola.
The Barclays defending champion, Matt Kuchar, enters this tournament at No. 12 in the FedExCup points race and is as solid a contender as anyone in the field.
Despite missing cuts at the British Open Championship and the Canadian Open this summer, Kuchar has an impressive eight Top 10s this year, plus he's fourth in all-around ranking and eighth in scoring average.
Kuchar seems to have gotten his game back on track with recent improved showings at WGC-Bridgestone (T19) and the PGA Championship (T19).
"I feel like my game is in good form," Kuchar said during his pre-tournament presser. "I had some signs of some really good things going on at the PGA, and I'm actually excited about teeing it up at a golf tournament and about my chances of doing well here as I have been in a long time."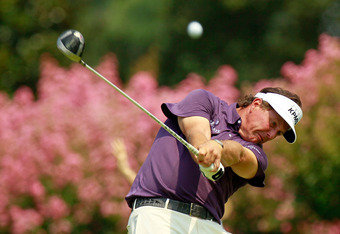 Kuchar will have his repeat work cut out for him against some fierce competition.
Fan favorite Phil Mickelson hasn't had his best season on tour, but the four-time major champion is consistently a threat to win any tournament he enters.
"Lefty" won the Shell Houston Open just prior to Masters week this year, but his T2 at the British Open Championship was his most impressive performance of 2011. He also finished second at the Farmers Insurance Open.
So, add everything up and Mickelson has five Top 10s and nine Top 25s in 17 events played. That's a pretty good year for most players. It's just an okay year, however, for the No. 6 player in the world.
Mickelson is currently sixth in FedExCup points and has traditionally done well in these playoffs. Last year's 13th place finish was his first time outside of the top seven.
Current FedExCup points leader Nick Watney is having an outstanding season. He has two wins (WGC-Cadillac Championship and AT&T National) and eight Top 10s—plus 13 Top 25s in the 17 events he's played in. Plus, he's third in scoring average and fifth in the all-around ranking.
All this amounts to a lot of cash. Watney is currently second on the PGA Tour money list, having earned almost $4.4 million in 2011 thus far.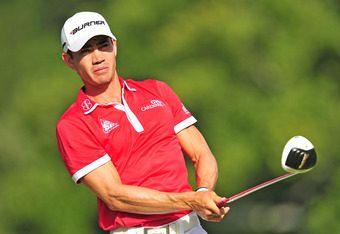 I really like Watney's chances this week.
Okay, I feel the need to pick one dark horse to get into the thick of it this playoff season. So, why not Camilo Villegas?
I've spent more time considering Villegas as one of the most overrated (better yet, disappointing) players on the PGA Tour than an actual contender, but given his playoff history—he finished second overall in 2008—and recent success at last week's Wyndham Championship (T9)—I'm going to give him the nod as a spoiler.
Villegas hasn't done much to impress in 2011. He only has two Top 10s in 22 events entered. And he's not even close to the leaders in any statistical categories. But if he gets hot at the right time—and that time would have to be now—he could be the wild card that surprises everyone, myself included.
When you have this much talent assembled in one place, it's extremely difficult to even come up with a top 10 without leaving a lot of legitimate contenders out. But, here are six more players who are at the top of my watch list this week: Adam Scott, Steve Stricker, Rickie Fowler, Jason Day, Zach Johnson and Luke Donald.
Scott has been hot. He has Top Seven finishes in three of his past four tournaments, including the win at WGC-Bridgestone a few weeks ago.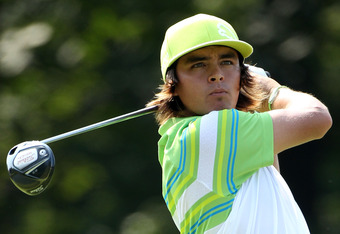 Stricker continues to be a model of consistency, with the impressive stats to prove it. He begins the playoff season with 11 consecutive Top 20 finishes. Plus, he's second in FedExCup points.
Fowler has been knocking on the PGA Tour win-column door with four runner-up finishes. That door just hasn't opened up for him. If he can learn to put four solid rounds together, he could be unstoppable.
Day has played well when it matters the most—at the majors—where he has two second-place finishes to his credit this year. With four Top Five's in 2011 thus far, I really like his chances this week.
Johnson has very quietly been having a great year. And he might be getting hot at the right time. He has three straight Top 20s including a T6 at WGC-Bridgestone. Plus, he's statistically top 15 in scoring average, strokes gained-putting, driving accuracy and all-around ranking.
Donald's game seems tailor-made for the Plainfield track this week. And he's the No. 1 player in the world. Enough said.