Little League World Series 2011: Power Ranking Every Remaining Team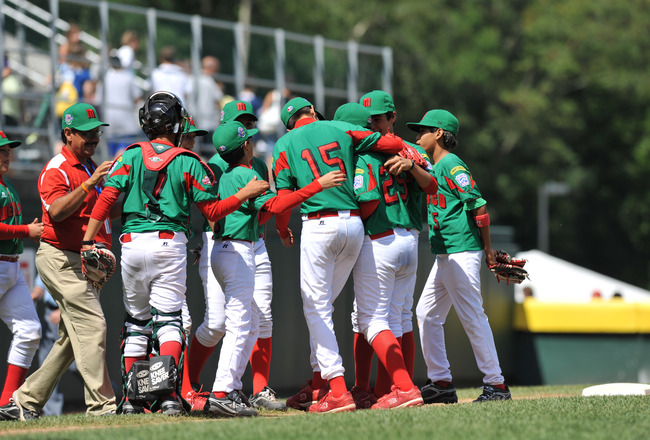 Larry French/Getty Images
The Little League World Series is down to eight teams now. I've ranked them from number eight all the way to the number one team remaining.
One great thing about Little League World Series is that each year, the face and names change, but the passion and intensity remains.
It's tough to try to assess those kind of intangibles on Little League teams, but this list is a solid ranking of them.
8: Canada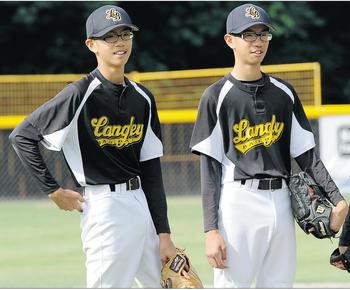 Canada pulled out a big upset win over perennial powerhouse Chinese Taipei August 22nd, 5-3.
With that win, they eliminated the Chinese and will move on to face defending champion Japan on August 23rd.
Watch out for the twin brothers Yi-An Pan and Yi-Fan Pan. They man the left side of the infield and both bat in the heart of the lineup.
7: Southeast - Georgia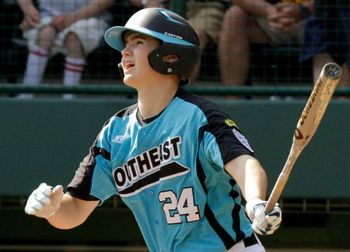 Georgia is a talent-rich state for Little League Baseball.
Such major league stars as Adam Wainwright, Brian McCann and Jason Heyward can trace their roots back to the Little League in this state. It's no wonder they're one of the eight remaining teams.
Georgia hasn't blown anybody away this World Series, but they're surviving and advancing. They won a nine inning game today 8-5.
Jake Fromm was fantastic in four and a third innings of relief during the extra inning game, striking out 10 and also hitting the game winning three-run bomb in the top of the ninth.
6: Northwest - Montana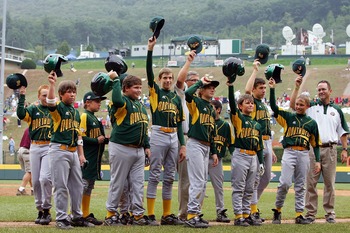 Jim McIsaac/Getty Images
Similar to Georgia, Montana hasn't been blowing their opponents away in the Little League World Series, but they also have yet to lose.
Their pitchers are rested and not nearing any limits, which bodes well for a team that has won both of its games by two runs.
Montana, a lovely state, has never had a team make it to the championship game. This could be the year.
5: Latin America - Venezuela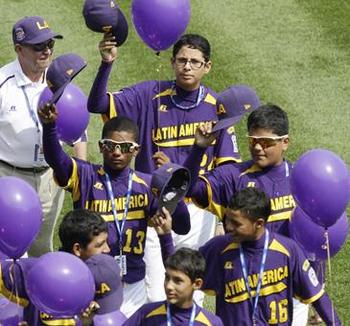 Venezuela has steamrolled its two opponents thus far, 6-1 and 8-0.
One of those opponents, Canada, is a fellow team left in the final eight, which tells you how good the Venezuelans are.
They have to play the excellent squad from Mexico on Thursday, and if they want to win, their bats will have to come alive early. It took five innings for them to start smacking it against Canada.
4: West - California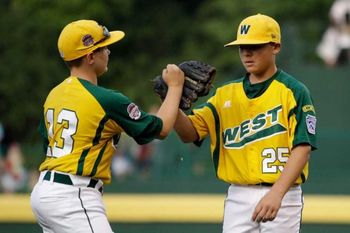 Another team that has yet to lose a game in the Little League World Series is the team from California.
They posted two blowout wins over Rhode Island, 11-0, and Kentucky, 10-0. Remember that Kentucky is the only team to beat the hometown favorite Pennsylvania squad. The fact that California handled them so easily tells us a lot.
They will play Montana on Wednesday with a real shot to making to the last four teams. They have 21 runs on 23 hits this World Series, and it's tough to imagine them not making it to the United States Championship Game.
3: Japan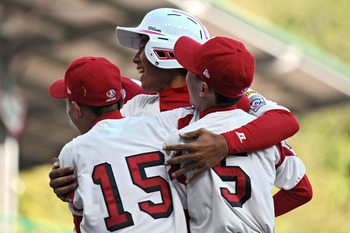 Drew Hallowell/Getty Images
The defending Little League World Series Champion is certainly worthy of its number three ranking.
Japan's only loss this Series was a terrific battle with Mexico, 2-3. They drubbed Aruba, 12-1, as well as Saudi Arabia, 13-4.
Japan has drawn Canada for its next game. While no game is for sure, the strength of the Japanese lineup should be more than enough to get the team one step closer to a repeat.
2: Mid-Atlantic - Pennsylvania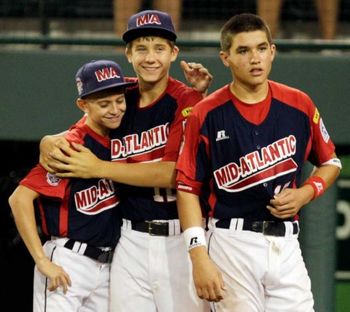 The local favorite Clinton County, Pennsylvania team is much more than a beloved Cinderella. They are one of the top contenders in the Little League World Series.
After leading the qualifiers in nearly every statistic leading up to the Series, Pennsylvania was taken down by Kentucky in an epic 1-0 pitching duel that was watched by more than 40,000 people in Howard J. Lamade Stadium.
They have improved in every game, winning 2-0 over Rhode Island, and most recently 10-0 over Louisiana. I like a fighting team from the loser's bracket, and that's Pennsylvania!
1: Mexico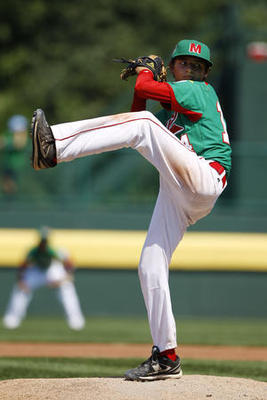 The best team remaining in the Little League World Series is Mexico.
They have beaten two of the best teams in the tournament, Chinese Taipei and Japan, in their first two games, proving their skill.
Jorge Jacobo, the talented hitter and pitcher from Mexico, struck out 12 and pitched a two-hitter in their opening game against Chinese Taipei. He scored the winning run against Japan. Watch out for him!
Keep Reading