Chelsea FC: For Andre Villas-Boas, Patience Is Key
August 22, 2011
Roman Abramovich is not a very patient man. He shells out millions of dollars every year and, understandably, expects an immediate return on his investment. Since he took over as owner of Chelsea eight years ago, he has gone through seven managers, including the new boss, Andre Villas-Boas.
It's safe to say that Chelsea managers do not enjoy a very long leash—or life span, for that matter. Take Carlo Ancelotti, for example: The Blue's last boss won the double in his first year at Stamford Bridge, only to be sacked a year later after Chelsea failed to add to its trophy case.
This type of policy has created two problems for Chelsea: (1) the club does not enjoy the stability year to year that its nearest rivals—Manchester United and Arsenal—do enjoy, and (2) the manager of the club cannot afford to build for the future, seeing how he might not have much of a future if the team fails to impress in the present. So if you are looking for a reason why Chelsea is a bunch that looks long in the tooth and without an identity, look no further than the Russian and and the burden of his billions.
The clubs most successful stint was undoubtedly the Jose Mourinho years. And it is no coincidence that he spent more time in control of the west Londoners than any of his peers. The self-entitled "Special One" had enough time to put together a core of players—Drogba, Lampard, Terry, etc.—and put his stamp on the Premier League without worrying about losing his job.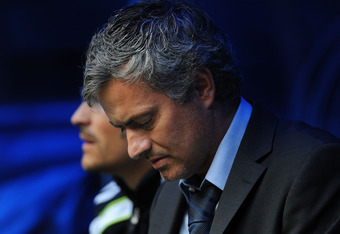 Villas-Boas, who was in charge of scouting for Mourinho's Chelsea teams, may be a solution to that stability problem. The Portuguese did not come in and immediately start spending Abramovich's tantalizing cash.
Instead of panic spending, which has burned the team in the past, Villas Boas showed patience and an eye for the future, signing teenagers Oriol Romeu and Romelu Lukaku.
Now having watched his team in both exhibition and competitive matches, he has properly assessed the team's needs and is in the process of addressing them.
The signing of Valencia's Juan Mata is the perfect example of AVB's philosophy. The move both fills a need, which the Fernando Torres signing, for example, did not, but it also helps build for the future. At the age of 23, Mata can help both in the present and in the future.
Like Mourinho before him, Villas Boas is quietly building a core much like Mourinho's. He has his men up front in Lukaku, who has been likened to a young Drogba, and Daniel Sturridge; he's added Romeu and Mata to Josh McEachren in his midfield; and last winter's signing, David Luiz, should play a big role in the club's back line for years to come.
It's silly to think that, after only two league games, some members of the media are ready to write off the 33-year-old. There is only so much he can do with a roster full of glaring holes in a summer's worth of time.
And the fact that Chelsea has played better in the second half of both league games speaks to his tactical abilities. As much as he denies it, his substitution of Malouda for Kalou and his move to put Anelka up front changed the game. He saw his favored 4-3-3 was not working and adjusted accordingly.
The young Villas Boas has already shown his adaptability and patience, hopefully Abromavich will follow his lead.