Detroit Red Wings Chris Osgood: Behind the Music
August 20, 2011
Sometimes an opportunity comes along that is just too good to pass up; even if it comes at the expense of one of your dreams.
Chris Osgood officially announced his retirement on July 19th, ending a 16-year career spent mostly with the Red Wings. With that chapter finally closed, Osgood is free to return to his first love: music.
It's not widely known that Osgood's dream was to be a drummer in a rock band. While hockey is ingrained in the consciousness of every good Canadian boy from an early age, Osgood gravitated toward music. Growing up in picturesque Peace River, Alberta, Canada, Osgood got his fair share of hockey. From mini-mites all the way to junior hockey in Medicine Hat, Osgood excelled, impressing coaches and scouts with his skill and determination.
However, it was the time away from hockey he enjoyed the most. He found peace and solace in his drum kit. While on the ice, play can be chaotic and frenzied; in his basement behind his drums, he found order and calm. Being in charge and directing the pace of music was a far cry from the reactionary nature of being a goaltender. He very much liked, in fact preferred, that change of pace.
The discipline inherent to drumming actually helped his goaltending. The concentration necessary to stay on beat during a long drumroll paralleled that of focusing on shots through screens. The determination and tenacity he showed trying to emulate Neil Peart, his favorite Canadian drummer, surfaced in his goaltending as Osgood proved all doubters wrong and made it to the NHL.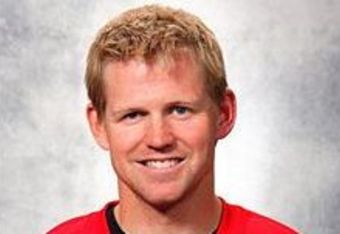 While playing his junior hockey for the Medicine Hat Tigers, Osgood formed the band Sieve Fivehole with the help of his friend Ryan Peake. Every offseason, Osgood would head back to Peace River to rejoin his bandmates and play gigs around Edmonton and Calgary. Sieve Fivehole gained a steady following and seemed close to signing a recording deal on two different occasions.
They deals ultimately fell through due to Osgood's commitment to the Tigers, as he had to head back to Medicine Hat each fall and the constant disconnect didn't sit well with the rest of the band.
"We would be playing so well. The shows would sell out everywhere we went, y'know? It was the best three months of the year," said lead singer Doug McKenzie. "But then Ozzie would always have to head back for training camp, and that left the rest of us here to twiddle our thumbs like hosers. We just couldn't sit around and wait."
Then, in the fall of 1993, Osgood got the call to join the Detroit Red Wings. While he wanted to stick it out with Sieve Fivehole, the idea of joining a NHL team was too great an opportunity to pass up.
While Osgood was experiencing the ups and downs of professional hockey, his friends in Sieve Fivehole refused to sit and wait.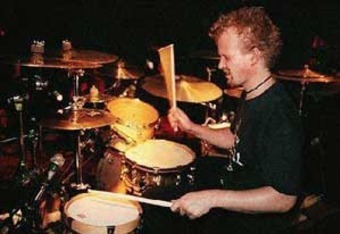 In the 1996 offseason, Osgood contacted Mike Peake in hopes of reuniting the band, but Peake had some disconcerting news. Peake had moved to Vancouver and met Chad and Mike Kroeger. Both had been in cover bands around Alberta, but wanted to write their own material. With drummer Mitch Guindon, they formed the band Nickelback and were starting to make a name for themselves.
Peake wished Osgood well, but offered him one piece of hope, telling him his name would be the first to come to mind should anything happen to their drummer.
Osgood didn't have to wait long. In early 1997, Nickelback's original drummer quit. Peake could think of only one man to fill the vacancy.  Peake played tapes of Sieve Fivehole's performances for the rest of the band, and they agreed Osgood was their man. Peake thought being an NHL goaltender and a member of Nickelback might cause some backlash, so Osgood came up with the stage name Ryan Vikedal to throw the paparazzi off his scent.
With Nickelback being constantly in demand, Osgood knew he couldn't maintain his status as goaltender for the Wings and be out on tour with the band. Something had to give.
He went to the Red Wings front office and presented general manager Ken Holland with his dilemma. Holland knew that a trade to a contender wouldn't allow Osgood the kind of scheduling freedom he needed. Instead, he put Osgood on waivers, where the only team that would bother to pick him up would be one of low expectations and out of a playoff hunt.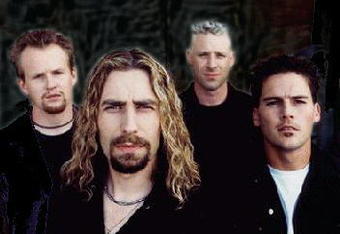 Midway through the 2001-02 season, Osgood was on his way to the hockey purgatory known as Long Island. "This is my chance!" he thought. He got in touch with Peake to give him the good news. "I told him that, playing for this team, I could do both.  Here, I could be on tour four days a week, and no one would really miss me. We weren't winning games anyway."
Osgood was finally living his dream: touring with the biggest rock band in the world, and playing hockey on the side. It wasn't long, however, before being a rock star began to take its toll on Ozzie.
The constant travel of an ordinary rock tour can be rough; when coupled with the demands of an NHL season, it can become downright torturous. In the middle of the 2004 tour, the band noticed Osgood behaving erratically. They didn't think much of it however—he was, after all, a goalie. It wasn't until just before a show in Moose Factory, Ontario, that Peake found the cause. 
There was Osgood, huddled over the table, inhaling $1000 worth of Pixie Stix.
"After that show, we had to let him go," said Peake.  "That's some serious stuff. We had no idea why he was constantly twitching.  We all just thought, 'He's a goalie. They're all kinda weird.'"
"That was the only way I could physically do both at the same time," said Osgood. "Without it, I would have hit the wall. I don't resent them for the decision. I would have done the same thing."
After being forced out of the band, the NHL lockout allowed Osgood some time to deal with his demons and the Red Wings eventually took another chance on him. He went on to lead the Wings to two consecutive Stanley Cup Finals appearances, winning one of them. 
Now retired, Osgood is the assistant goalie coach for the Grand Rapids Griffins—and happy.
"Overall, I'm happy with the way things turned out," Osgood says. "I got to live out two dreams. Who can honestly say that?"
When pressed on whether or not his alter ego is retired as well, he was less than forthcoming. "Ryan is on hiatus. If Nickelback needs a drummer though, I don't think he'd be able to refuse."