B/R Exclusive: Interview with TNA's Christopher Daniels
August 19, 2011
A few weeks ago, I had the "Fortune" of getting an interview with "The Fallen Angel" Christopher Daniels of Impact Wrestling. He was a joy to interview and I was like a geeky fan when I was able to get it done.
I would like you to keep in mind, however, that some of the answers Daniels gave were subject to the time in which he was interviewed.
In any case, hope to enjoy!
You've been in wrestling for some time now and you've obviously been all over the world wrestling. Is there a favorite place you love wrestling?
For me, it's a combination of the match that I'm in and the fans that are there. Fans that are excited and involved in the action can add an atmosphere that makes wrestling in front of them a great experience. I've wrestled in two of the most famous Japanese wrestling arenas, the Tokyo Dome and Korakuen Hall, and the fans there made the experience great for me. I can say the same thing about the Impact Zone. When I wrestled the Unbreakable three-way match with Joe and AJ in 2005, the fans' energy made the night unforgettable.
 
You're known worldwide by many as "The King of Indies," is this a good moniker to have or one that's somewhat of a curse?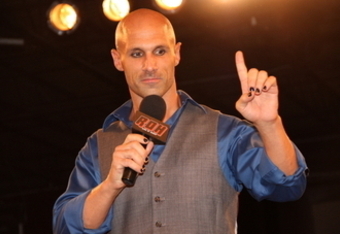 Well, I admit that sometimes the word "independent" can have both a positive and negative connotation in professional wrestling, especially in the locker rooms of WWE and TNA. But whether or not I deserved being called "King of the Indies," I've wrestled in many promotions across the US because promoters put a lot of credence in that title.
You've worked with a ton of wrestlers in your time, who is your favorite opponent?
I definitely have too many to narrow it down to one.

You've worked with a lot of young talent in TNA and on the Indie scene, who is that guy or girl out there you look at and say, they could be our future?
I can't name just one, but I will say Adam Cole, Kyle O'Reilly, Sami Callihan and Joey Ryan.
You've been in wrestling for quite some time now and now in your 40s, many wonder how long you have left before your in-ring production decreases. How many years does the Fallen Angel have left?
I've always said that I'd continue to wrestle until it wasn't fun for me anymore. I'm still in great shape and until I can't compete at a top level, there's no reason for me to consider retirement yet.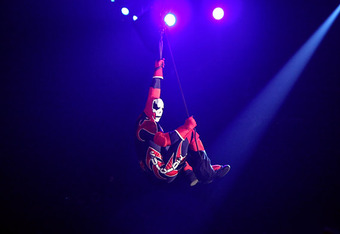 Ring of Honor and TNA is where most know you from, while you are with TNA now, is this the place you would like to end your career?
I've had great experiences in both companies and I'd be happy staying in either place until I decide to retire from in-ring competition.
You shocked the entire world when you showed up at the ROH Big Bang pay-per-view last year, how did you feel knowing you not only shocked fans but wrestlers from TNA as well?
I was glad that that evening worked the way Jim Cornette had planned. There wasn't a lot of time elapsed from the time I was released until the Big Bang happened. It was actually a surprise to a lot of the talent in the Ring of Honor locker room when I walked in.
Many want to know, why did you go back to Ring of Honor after TNA, only to return earlier this year?
Like I said before, I've had great experiences in both companies. When I was released last year, it was my first phone call. I'm glad that Jim Cornette, Adam Pearce and Delerious saw the upside to bringing me into the Ring of Honor locker room and I'm proud of all the matches that I had there, especially the Eddie Edwards series. My return to TNA was always in the plans, but circumstances accelerated the actual return.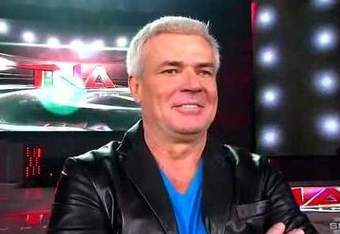 What did you think about Sinclair Broadcasting buying up ROH? Good or bad for the company?
I think it's a great move for Ring of Honor and I look forward to seeing how Sinclair plans to expand the company through their series of affiliates.
One of your best friends in the world, on and off screen, is AJ Styles. What do you think his future would have been if he went to WWE?
It's hard to say how AJ would have fared in WWE. It's not the talent of the person in question, but the attitudes of the people in charge that would have determined how AJ would have been portrayed there. I think AJ could have been a top player there. He wrestles a unique style and could have worked with anyone on their roster.
Suicide, Curry Man, Daniels, all characters you've done in Total Nonstop Action Wrestling (TNA), which was/is your favorite?
I'm most comfortable being myself, but I will admit to having an abnormal amount of fun being the King of Spice. 

When approached to play the Suicide character, what did you think?
I knew that TNA was in a bind when Frankie Kazarian got injured and I've always tried to be a team player. I felt like I did a good job establishing the character and transitioning over for Frankie when he returned.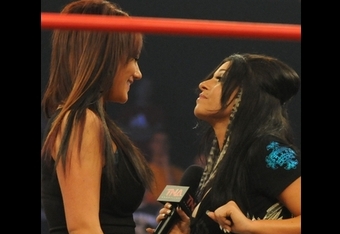 When Hulk Hogan and Eric Bischoff were signed, sealed and delivered to come to TNA, what was your first reaction and is that same mindset you have now?
I think that Hulk and Eric have a great amount of experience, both in front and behind the cameras, and Impact Wrestling has used that experience to raise the public awareness of our company and strengthened our relationship with Spike Television as a result.
Back in May, Eric Bischoff kind of buried the Sinclair Broadcasting purchase of ROH, saying "People's expectations of the deal don't exactly match up with reality." What do you say to that?
I think it's a matter of understanding the difference between cable and broadcast television. Sinclair has many affiliates across the US, but there are big markets where they don't have a presence. However, I think that once RoH gets on their television, the public awareness of RoH will increase, and hopefully, that will translate into more live events for the company.
 
Fortune has become kind of a big time faction in TNA over the last year. You ended up joining it earlier in the year. Do you think this faction goes down as one of the best in wrestling history?
Well, I definitely believe that they are four of the most talented guys ever put together in one group. I also believe that since they've become fan favorites, they've become one of the main draws to watching Impact Wrestling.

In late 2009/early 2010, TNA pegged you as a legit threat to the TNA World Title, then suddenly you kind of disappeared from that area. Was this a bad idea in your mind to simply remove you from that to basically start over story line wise?
It's not for me to say whether it was a good or bad idea. I will say I was disappointed.
What was the worst signing TNA ever made?
There's no wrestling signing that I'll criticize, but I often wonder how many of the celebrity signings produce enough results to warrant the amount of money spent.
 

Who is the best all around Pro-Wrestler in the world today?
AJ Styles

WWE's CM Punk seems to have made a lot of waves as of late and some say he's made wrestling cool again. You know Punk well by working with him in ROH/TNA for years. Do you think Punk made the business that much better by what he has done as of late?
I definitely think he's made it interesting. I think it's a matter of WWE giving someone a chance to be himself and that person firing on all cylinders when his chance came.
TNA's X-Division helped to build TNA and make it what it is today. Do you think this division is going to get more TV time in TNA this year?
Absolutely. I think that Impact Wrestling has realized the the fans want to see something different and with the signings of Austin Aries, Kid Kash and others coming soon, the X-Division will have the opportunity to stand apart once again.
Finally, when all is said and done in your Pro Wrestling career, how do you want to be remembered?
I hope that fans will look at me as someone who could work with anyone and had great matches with everyone. I'm proud of my career, and I hope to keep working at this level for years to come.
I'd like to thank Mr. Daniels for his time, as it was truly a joy to interview one of the best in the game right now. What do you think about the comments made by Daniels? And, do you think he could one day go down as THE best ever?
Can't wait to hear your comments below!