WWE: Why John Cena Should Not Be Constantly in the Title Picture
August 17, 2011
Rusty Jarrett/Getty Images
Cena deserves the strap more than CM Punk. This is the point of an article I read earlier today right here on bleacher report. I couldn't believe my eyes. My inner Miz took over for about twenty minutes as I repeatedly said "Really? Really? Really? Really? REALLY?"  Well you get the point.
Now I hate Cena as much as the next guy and my purpose of writing this is not to just bash Cena the way everyone else does. I also am not trying to get into a war of words with the dude who wrote that article. Just go look at the comments on that article, other people are doing that for me.
Many reasons have been thrown out as to why the vast majority of the IWC hates Cena. Some are valid others are sophomoric will others still are nonsensical.
I believe we dislike Cena simply because we do not like being force-fed by WWE brass.
Let me start by giving Cena some props. I do respect Cena for his dedication to the business. I do respect Cena for his work with the make-a-wish foundation. I do respect Cena for being a positive role-model for kids. And, contrary to what some other Cena-haters will say, I think he is a good worker. He has put on some pretty good matches for a while now including Sunday at SummerSlam.
I think what people fail to miss in complaining about the impassioned pleas of the IWC is this: The members of the IWC are the most dedicated of all wreslting fans. The WWE is much more than a few TV shows we can't miss, it devours way more of our time than 4 hours a week. We write on forums, we debate our friends, we read the dirt-sheets, we write articles, etc. We have invested many many hours of our lives in this product. The WWE is our company and we are invested.
That is why we feel shammed by WWE perpetually force-feeding us superstars we cannot get behind. Cena has been stale for quite some time now. He is always in the title picture and cannot seem to get away from the belt. I do not blame Cena for this (maybe a little) I blame the WWE. It's as if the other champs are just keeping the belt warm for Cena. But Cena is over, he is established, he does not need the belt in any way.
Look at the follow-up of Money in the Bank. Cena lost the strap to CM Punk because of outside distraction. CM Punk left the company with the belt and a tourney was held. Rey eventually won and was champ for about an hour and a half before he lost it to who? Oh yea, Cena. What bothered me about this is that "Mr. Upholder of justice" did not seem to mind taking the strap from a guy who already had a match that night.
Then he loses to CM Punk at SummerSlam, and comes out on Raw going after Del Rio. Why? Del Rio pinned Punk for the belt and Punk stated he isn't even mad about it. But Cena has a problem with it? Isn't that the point of Money in the Bank? Hasn't every other holder/winner done the same exact thing? The same guy who had no problem pinning the champ even though that champ had wrestled a match against the Miz not 2 hours earlier? Come on!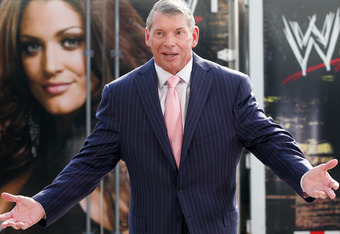 Mark A. Wallenfang/Getty Images
Cena is over, no doubt. Cena puts butts in the seats, people pay to cheer him and to boo him. But if Cena represents one demographic of the WWE universe, CM Punk represents the other. Yet, Cena deserves to be champ in the immediate future more than Punk? Why can't the other demographic be represented for a while? Especially since Punk is the hot item right now.
When Del Rio cashed in his money in the bank, the IWC was very unhappy. Why? Because Del Rio has been crammed down our throats while being booked to look weak. We do not want the WWE to tell us who to like, we want to be able to choose for ourselves. We don't boo Del Rio being champ because we don't like him, we boo him being champ because WWE has forced him on us as a credible threat while booking him like glorified jobber.
So why do we boo Cena? Not because he isn't talented. Not because he can't cut a promo. Not because he's popular with kids. Not because he can't wrestle. But because the dude is constantly on our TV sets. We are being over-saturated with Cena. Remember when he got "fired" during the Nexus feud? He did not miss a single week of TV. Not one single episode of Raw went by without seeing him (yea Cena, I can see you).
Not even Stone Cold or The Rock had to be champ like this clown. Same with Orton, we don't need to see him with the belt on Smackdown all the time. That is way we wanted Christian to have the belt for a while. It was new, it was fresh and Christian deserved it. I used to hate the Miz, but I didn't mind him being champ because it was new.
Lastly, I don't like Cena because dude can't seem to lose clean. When he lost to Punk at MITB it was because he got distracted. When he lost at SummerSlam it was because H-H-H didn't see his foot on the rope. Does Cena deserve to be champ? No doubt. Does he need to hold the belt all the time? No way. Maybe he doesn't hold it as much as it seems but him in the title picture constantly is getting old. What would it hurt to have Punk hold the belt for a long time and let Cena have a non-title feud? It wouldn't. 
Maybe I'm just crazy or maybe I am amazingly sane. All I know is we have a legitimate reason to dislike Cena (or the people who push him) and we just want a champ who represents us for a while. After all, we have invested  a lot into this company.
Shout out to my buddy, Dave (a great wrestling mind in his own right) for contributing to this articles development. He knows whats up.
Update: The article about why Cena deserves the belt more than Punk has more reads and comments than this one. The injustice of it all.... 
Love the article? Hate the article? Am I crazy or am I deliciously sane? Let me know! Thoughtski's!