Miami, "U" Have a Problem: What Is the Hurricanes' Fate Amidst Allegations
August 17, 2011
In the 1980s, it was 2 Live Crew's Luther Campbell who was giving Miami Hurricanes players money under the table. Today, after an 11-month investigation by Yahoo Sports, it is incarcerated Ponzi schemer Nevin Shapiro who is blowing the whistle on "The U."
The article by Charles Robinson of Yahoo Sports reveals that Shapiro has admitted to providing impermissible benefits to 72 athletes from 2002-10. Among some of the notable athletes on the list are Frank Gore, Devin Hester and Vince Wilfork.
In the nearly 100 hours of jailhouse interviews conducted by Yahoo Sports, Shapiro admits to a bountiful amount of improper handouts, including bounties for injuring opposing players. (Similar to what Campbell was alleged of doing in the '80s.) Also, Shapiro stated that in one case he actually paid for an abortion for a player.
All of this comes as the NCAA is seemingly becoming more and more on the offensive about schools giving players improper benefits. According to the university, they are willing to cooperate with the NCAA, but one would have to wonder how the U could avoid major sanctions.
If you are old enough to remember Miami football of the 1960s and '70s, you will remember that there was talk of it having the plug pulled due to its play on the field, but now the plug could be pulled for conduct off of the field.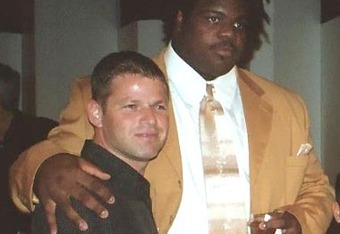 So what sanctions can you lay out for a program that can easily be labeled as a repeat offender?
Similar things have occurred in the past. Back in the mid-'90s the program was put on probation for falsifying pell grants for players and handing out nearly a half-million dollars in improper benefits to players. Miami was banned from bowl play for one year and stripped of scholarships.
In 1997, they finished below .500 for the first time since 1979. However, they appeared to be heading in the right direction both on and off the field by the new millennium. That is until today when Shapiro's allegations dating back to 2002 were released.
So, again, how do you punish a program that is a repeat offender?
Do they get the SMU death penalty?
Can you kill football in Miami, and if you do, would anybody care?
The bottom line is that the NCAA is going to come down hard on the university. Miami should expect to be a stripped of scholarships, bowl eligibility and who knows what else. The question is: How quickly will the NCAA conclude their investigation?
NCAA football is quickly becoming more and more out of control. The idea of a true student-athlete is becoming more and more like the mythical troll or fairy than it is reality. Universities make millions from the sports programs and the bottom line is: win or else.
It shouldn't come as a surprise that a major university has a booster showering students with money and gifts from time to time. Ethically, it once again brings up the question of whether student-athletes should be getting paid.
At least we know that at the U, 72 of the top players over an eight-year span were getting a little extra for their hard work. I guess you can say that not much has changed since Luther Campbell was handing out big bills for knocking out quarterbacks and scoring touchdowns.
Miami can and should expect major sanctions, especially since Randy Shannon, a guy who was allegedly distributing the Campbell headhunter money back in the '80s, was the head coach for four years, but on the coaching staff the entire time the alleged kickbacks were occurring. I'm sure he had no clue what was going on.
So what do the fans of college football think about "Kickback U?"
Should they be punished, and what is a suitable punishment?
Please feel free to comment below, and please be kind to one another or a bounty will be issued by my personal booster...
And, if you haven't checked it out, here is another link to the article on the extensive investigation conducted by Yahoo Sports with a more detailed list of infractions.