4 Reasons Atari Bigby Is a Solid Signing for Seattle Seahawks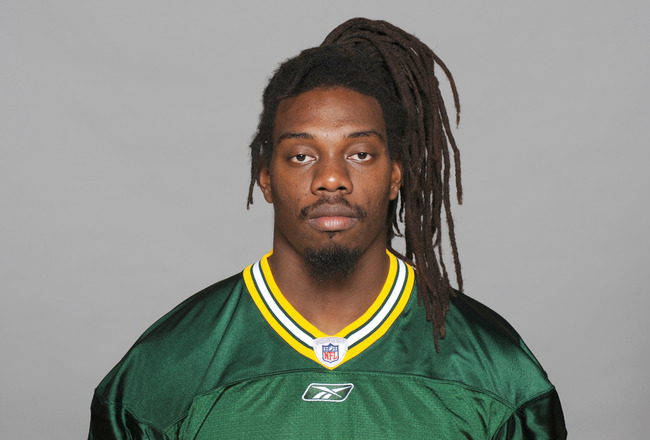 Handout/Getty Images
Earlier today, it was announced that the Seattle Seahawks were signing veteran free agent safety, former Green Bay Packer Atari Bigby.
Bigby, an undrafted free agent signed by the Packers in 2005, had a breakout 2007 season during which he logged 86 tackles and five interceptions while starting in 14 of 16 games.
In 2008, Bigby played in just seven games after suffering a shoulder injury. He played in 13 games in the 2009 season; his tackles were down, at just 49, but he still managed four interceptions.
He missed the majority of the 2010 season after undergoing ankle surgery.
Despite his history of injury, the signing marks a solid improvement in the Seahawks' young secondary.
Atari Bigby Brings Veteran Leadership to the Seattle Seahawks, at a Value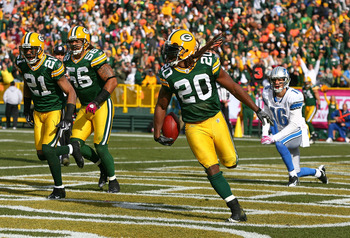 Jonathan Daniel/Getty Images
That Atari Bigby has a history of injury is actually an advantage for the Seattle Seahawks. It would be ideal for the Seahawks to acquire a healthy veteran to improve their secondary, but those are few and far between this deep into free agency. Veteran safeties don't come cheaply, either.
This is the Seahawks' chance to bring veteran leadership in their safety corps, not only to help make plays on the field, but to help guide his younger teammates on the nuances of the position. And they are able to do so at a much more discounted price than they could have, had he been completely healthy for the last three seasons.
The Seahawks' GM Knows Atari Bigby Well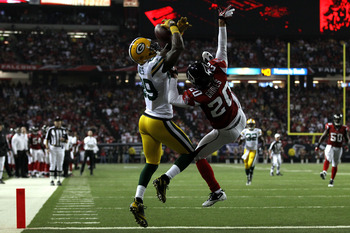 Streeter Lecka/Getty Images
The current Seattle Seahawks general manager, John Schnieder, was the director of football operations for the Green Bay Packers during Atari Bigby's time with the team.
Before being promoted to the position, he also served as the Packers' personnel analyst from 2002 until 2008, and it would be remiss if I did not assume that Schnieder had a hand in picking up the undrafted free agent Bigby in 2005.
It is clear that the Seahawks know exactly what they are getting into by signing Bigby, and that they believe he has significant contributions to make to the team.
The Seahawks Need Atari Bigby to Replace Lawyer Milloy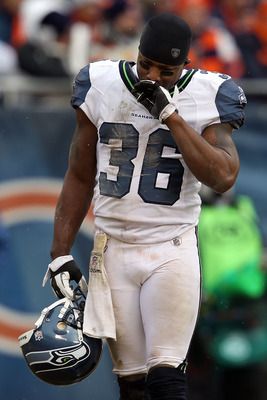 Lawyer Milloy
Jonathan Daniel/Getty Images
Veteran safety Lawyer Milloy parted ways from the Seahawks, leaving them without veteran guidance for their two second-year safeties, Kam Chancellor and Earl Thomas.
Milloy, drafted by the New England Patriots in 1996, may not get far in the free agency market, due to his age.
Atari Bigby, while experienced, has plenty of tread left on his tires, and the Seahawks seem to agree.
The Seattle Seahawks Safeties Are Young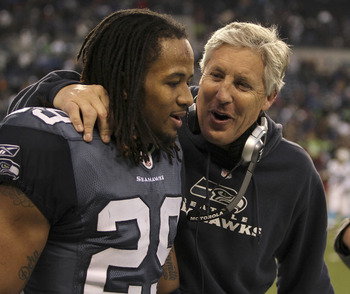 Earl Thomas & Pete Carroll
Otto Greule Jr/Getty Images
Losing a veteran like Lawyer Milloy can cause problems for a team like the Seahawks, whose two remaining safeties, Kam Chancellor and Earl Thomas, are just entering their second year.
Part of the job of a safety is to be able to stare down quarterbacks and anticipate throws, to stay a step ahead of the receiver your assigned receiver, or to blow through the offensive line and make a play on the quarterback.
While the position takes a great deal of inherent talent as well as a great deal of intuition, learning the small cues and quirks of an offense are hard for a young safety to learn without a veteran on the field to teach him in playing situations.
This is the greatest value that Atari Bigby brings to the Seattle Seahawks, and was likely the most important factor they considered when making moves to fill that hole in their secondary.
Indeed, if there are marked improvements in the play of Chancellor and Thomas throughout this season, the Atari Bigby pickup could serve to be one of the more interesting free agency acquisitions the Seahawks made this summer.
Keep Reading

Seattle Seahawks: Like this team?