20 Things the WWE Can Do Right Now to Improve the Product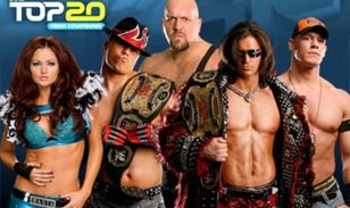 With Raw unable to pull out of the low three's in the ratings and Smackdown actually dropping down to TNA Impact level ratings in the mid one's, it looks like the WWE is finally willing to listen to what the fans are saying.
We're seeing it across the board, since CM Punk ripped the WWE in his classic work-shoot promo.
Zach Ryder is actually getting television time.
Good Ol' J.R. is back at the Raw announcer's table.
It appears the WWE is willing to acknowledge that they actually have a tag team division.
The Divas are getting actual TV and mic time.
Daniel Bryan has a guaranteed shot at the World Heavyweight Title.
John Cena actually said a potty word! Whoa...
Although it's been delayed for about a year, it would seem as though those "winds of change" are finally sweeping through the WWE.
But with that being said, I would like to submit my humble opinion on some things the WWE could do to improve the product right now.
Let's have a look, and then afterwards you can call me an idiot or a genius, whichever.
No. 20: Take Booker T. off of Smackdown Commentary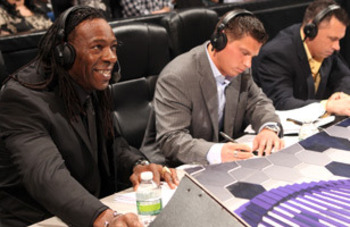 I have loved Booker T. ever since the days of the Harlem Heat.
I remember fondly all the feuds they used to have with guys like the Faces of Fear, The Steiner Brothers and The Outsiders.
I can still remember the skinnier Booker T. that used to hit the Harlem Hangover and could go round for round with Chris Benoit over the number one contender spot for the TV Championship. That best of seven series between the two was epic.
I was actually watching live as he told Hulk Hogan he was coming for him...and...you know the rest.
I remember how hard I popped when he debuted in the WWE and beat the beer out of Steve Austin.
I remember how much I loved Booker as "King Bookah" after winning the King of the Ring. (Though, I might be in the minority on that one.)
I even followed him over to TNA and watched him as a member of the New World Or—excuse me—Main Event Mafia.
But, in spite of how much I like Booker T, he is hands down, literally, hands down, the worst color commentator I have ever heard in my life. And yes, that includes Don West from TNA.
If I hear one more "Wow, dawg," "Oh my goodness" or "If we can't get along, let's get it on," I'm going to throw my laptop through my television.
I mean, he will actually say he doesn't appreciate a heel's actions at the start of a segment, and then will support what they did at the end of it.
Make it stop.
If he isn't going to wrestle anymore, make him a road agent. Let him ring the bell, let him do backstage interviews. Anything other than working at that announcer's table.
Seeing him stumble through segment after segment, looking lost when the camera is on him and getting constantly brutalized by Michael Cole's snarky comments hurts not only his image, but the overall presentation of the product as well.
Speaking of Michael Cole...
No. 19: Make Michael Cole a Manager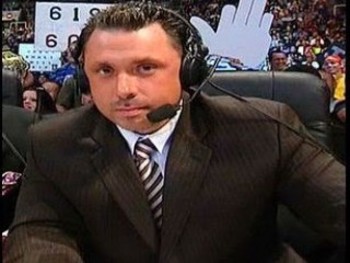 Unlike many people, I do not hate Michael Cole.
I think Michael Cole is great at what he does.
It's just that what he does is not commentating. It's being a heel.
And therein lies the problem with Michael Cole taking up residence at the announcer's table on both Raw and Smackdown.
The WWE doesn't permit the same heel to go down to ringside and announce entire shows every week for a reason. It takes away from the show and would become annoying.
And yet, that's what the WWE does every week with Michael Cole.
He's a heel, so he attacks every face, backs every heel, fawns over the Miz, buries Daniel Bryan and is snarky to the everyone at the table.
It's not a tactic that great commentators use, it's a tactic that great heels use.
It's time to take him off of the table and put him where he belongs, in the corner of some young wrestlers who need his ability to generate heat for them.
The commentary team would improve greatly on Raw by just having JR and King doing commentary. On Smackdown, they can put Matt Striker and Josh Matthews at the table until they find someone better.
Cole hurts a broadcast with his heel antics. He can help a broadcast with those same antics properly applied in the right spot.
No. 18: Doing the Right Thing by the Tag Team Division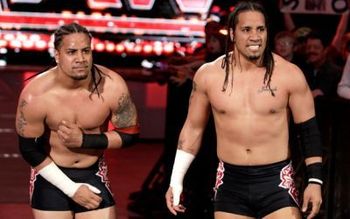 With the subtlety of a wrecking ball to the side of a building, J.R. let us know the WWE is planning on heating up the Tag Team division again.
Kofi Kingston and Evan Bourne becoming a regular tag team is a nice start, but the WWE needs to do more.
No one cares about the tag teams they currently have because they spent so much time neglecting them. The crowd drops dead with a mass brain aneurysm at the very sight of Otunga, Hennig or The Uso's.
Because of this, attempting to reheat the division is going to be intensely difficult. Instead of starting with people the fans either don't know,—or at least care moderately about—you're trying to start it with people they equate with bathroom breaks. It's like trying to start a fire with two Popsicles instead of sticks.
The WWE needs to create tag teams and bring them in to the division.
They need to take The Uso's, Otunga and McGullicutty off the air and repackage them. Otunga needs to go to FCW for more ring training.
Instead, they should focus on taking mid-card stars and putting them together.
I believe that Mark Henry and Ezekiel Jackson would be a team that could dominate. Kofi Kingston and Evan Bourne are an exciting in ring team, and Kofi can actually work the mic, too.
Other combinations could be Mason Ryan and Skip Sheffield, when they return from injury.
Depending on how they work the angle, I believe utilizing both Sin Caras, Hunico and Mistico as a tag team would be an idea they could run with. They could call them "The Sin Caras," like the old school luchadore tag teams.
I also believe another tag team would be putting Jack Swagger in with Dolph Ziggler.
On top of this, they need to bring in new tag teams, like the Kings of Wrestling. Also, I believe it would behoove the WWE to sign "Generation Me," as recent news states they've given them some tryouts.
Once a bracket of about eight or nine tag teams is established, the WWE should put energy into creating actual feuds and storylines for them, as opposed to just having them battle it out for the tag titles all the time with no back story to make it more interesting.
They also need to let them have significant mic time, so that people can become invested in the tag team division again.
But most importantly, they actually need to keep these tag teams together for years. Don't just put them together for six months and then break them up because you're too lazy to think of a real feud for them.
The WWE needs to remember that tag teams are a great engine in creating main event stars.
Before there was Shawn Michaels, there were the Rockers.
Before there was Booker T., there was the Harlem Heat.
Before there was Edge, there was E&C.
Before there was Jeff Hardy, there was The Hardy Boyz.
They need to put significant energy into this, not just throw a few guys together and tell them to go wrestle for five minutes.
No. 17: Bring Back the Light Heavyweight Division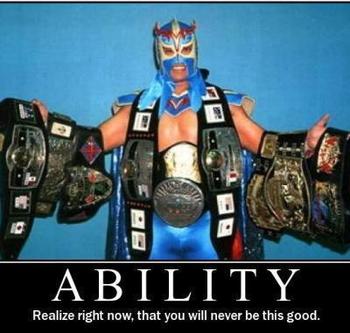 Much like the tag-team division, the cruiser-weight division is a branch of wrestling that contributed heavily to the success of pro-wrestling in the '90s and early '00s, but has been kicked to the curb in favor of bland mediocrity in almost every match.
It's not even a question of "Why should Evan Bourne or Daniel Bryan lose to bigger guys like Wade Barrett or Jack Swagger?"
The question is: "Why isn't there more guys like Evan Bourne and Daniel Bryan in the WWE?"
One thing CM Punk said on Raw this week was "It's not 1994, it's 2011," in response to Nash telling him to "Hit the weights and get a clue."
CM Punk is dead on, while Kevin Nash reflects old stereotypes that don't work anymore in 2011. Gone are the days when a 6'5", 240 pound muscleman was the only guy who could be a champion.
With guys like CM Punk, Chris Jericho, Rey Mysterio, Chris Benoit and Eddy Guerrero, the point has already been proven. You don't have to be a giant to draw a crowd.
That being said, wouldn't it be advisable to create a place where the more diminutive wrestlers can shine?
One of the highlights of almost every single wrestling promotion in the world has always been light heavyweights/cruiserweights.
That was the case in defunct promotions like ECW and WCW, and that was the case in TNA. The X-division is about the only thing still there that is watchable. Have you seen Joker Sting? It was also the case in the WWF and it's still the case now, in the WWE.
It would be great if the WWE would focus on acquiring about 10-12 great high-flyers and reestablish a light heavyweight division.
Many people dismiss lighter wrestlers as "spot monkeys" and that's true for a good number of them. But spot monkeys please the crowds. A corkscrew suicide plancha is more entertaining to watch than a series of arm-drags and Irish whips.
Give the light heavyweights a chance. Rey Mysterio isn't even up to date in his aerial moves and is practically doing spots on bad legs. Sin Cara hasn't even been around all that long. And the fans love them both.
Imagine an entire division of guys like these on Raw and Smackdown again. I guarantee they'll put on a better show than the Great Khali vs. Mark Henry.
And need I remind you that without a place for cruiser-weights to wrestle, there might never have been a Chris Jericho, Rey Mysterio, Dean Malenko or Eddie Guerrero.
No. 16: The Return of the Stable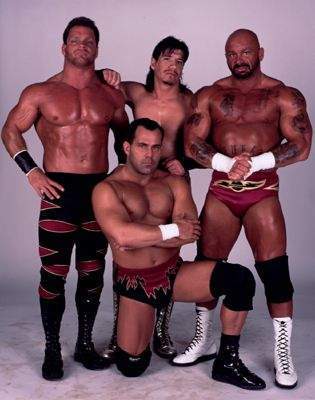 Some of the most iconic moments and wrestlers, in any promotion, came from stables. Whether it was the New World Order, Evolution, The Dudley Family, The Four Horsemen, The Dungeon of Doom, Degeneration X, The Nation of Domination and on and on and on.
It's pretty easy to say that, when done correctly, stables are the best creators of top level stars in the industry, whether you're in one or you're fighting against one.
I could go on forever about all the stars that were elevated by being in the groups mentioned above, least of which was the "Hollywood" version of Hulk Hogan, "The Game" version of HHH, The Rock, Randy Orton, Big Poppa Pump and Chris Benoit.
So why the WWE would stop seriously cultivating them is beyond me. It's kind of sad that groups like the Corre, Legacy and The Straight Edge Society are the last word on stables in the WWE.
The WWE looks like it may be trying to create a stable with the CM Punk angle, but it's far too early to tell if this is the rebirth of "The Corporation."
Whether it is or it isn't, the WWE needs to invest time into factions.
Factions allow unknown and rookie wrestlers to step up and get shine off of established stars. It helps mid-card stars get more exposure as they run around with the main star of the group. Finally, it makes the leader of the group look much stronger than he does by himself.
Not to mention that faction wars give wrestlers something to do, as opposed to coming out and wrestling spot matches with no motivation behind them.
If Dolph Ziggler is in a Vicki Guerrero led faction and Alex Riley is in his own faction, it adds more depth to the match than just Alex Riley attempting to "Follow That"—which is stupid, by the way—and gives them an actual reason to be fighting.
Like Jack Swagger said to Vicki Guerrero on Raw, the most elite managers had multiple clients. I believe Vicki should be a go-to manager for elitist heels like Swagger and Dolph.
If the branch extension were to end, I believe that Drew McIntyre, Ted Dibiase and Cody Rhodes would be a perfect fit for a stable of snobbish, elitist heels along with them.
Establish a mid-card group of faces to go against them, such as Kofi Kingston, Evan Bourne, Justin Gabriel, John Morrison and Alex Riley, and you have some interesting television on your hands.
But, just like with tag teams, it's important to keep them together for a long time.
Far too often the writers don't know where to go with things, so they just create friction in the group and have them splinter. You need to keep them together and relevant. By doing so, you'll truly be changing the landscape of the WWE.
No. 15: Bring Back Stipulation Matches to Television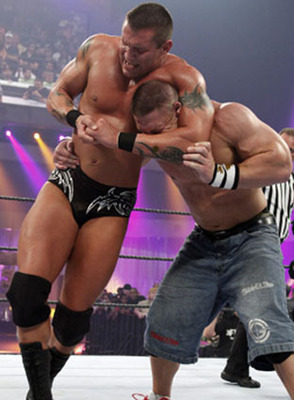 Except for the "No Holds Barred" match on Raw between Truth and John Morrison, how often do you see a stipulation match on free TV, outside of Raw Roulette?
They don't happen very often. In fact, it just seems like every match is guys coming out, hitting, kicking, doing their spots, hitting a finisher and wrapping it up.
What happened to the good old days of cage matches on TV? Can we get a Texas Tornado match one more time? A four corners match? How about a tag team tables, ladders and chairs match?
Why do you think most people who play Smackdown vs. Raw go for matches like Hell in the Cell, The Elimination Chamber or a Parking Lot Brawl? It's because that's what we want to see. In the same vein, that's what we'd like to see on WWE TV from time to time, too.
I'm not saying that every match should be an inferno match or scaffold match. I'm just saying it wouldn't kill you to spice things up every week or so with something different from the norm.
Ezekiel Jackson vs. Cody Rhodes becomes so much more when performed in a tables match.
Alex Riley vs. Dolph Ziggler becomes more interesting if it's done in a steel cage.
What's wrong with a kendo stick on a pole, triple threat, number one contender's match for the United States championship?
I mean, can we at least get some submission challenge matches involving Daniel Bryan?
Can we spice it up just a little?
If I was just clicking through channels as a casual fan, I know I'd stop to watch two guys hanging off the side of a cage punching each other in the face before I'd stop to watch the 39th headlock of a Randy Orton match.
I'm just sayin'....
No. 14: Stop Hiring Models and Start Hiring Wrestlers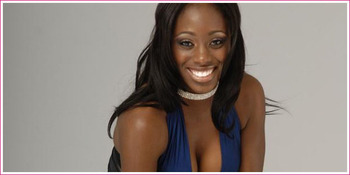 The WWE is trying to take the Women's division seriously, now. This is evidenced by Natalya and Beth Phoenix going heel and teaming up to become the "Divas of Doom."
But they aren't taking the division too seriously, because Kelly Kelly beat Beth Phoenix at Summerslam. That's such a physical impossibility that the laws of physics committed suicide upon hearing the news.
They also aren't being really serious about it because Naomi Knight is still sitting in FCW, when, in my opinion, she is the best female athlete the WWE has ever had on its roster.
It's time for the WWE to get serious about women's wrestling and the Divas on their roster in general.
But before they do, they have to make a division that the fans can actually take seriously. We can't do that if they keep hiring botch-machines for their looks and trying to convince the rest of us they hired them based upon their ability.
It's a general rule that Knockouts are superior to Divas. The WWE needs to change that perception by hiring women who can actually wrestle.
If you insist on hiring good looking women, then most of us aren't going to stop you, but put the models in as valets for wrestlers. Stop putting them in the ring.
Get women who can actually shock us by putting on a five star match.
Get women who aren't afraid to actually bleed and use steel steps and chairs.
Get women who understand the difference between a Leg Lock and a Masterlock.
Please.
No. 13: Create a Diva's Tag Championship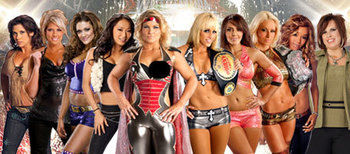 Ideally, the WWE should have about 15-16 women wrestlers. Right now they have 14 women, and about five of them are women wrestlers.
After trimming the fat and replacing it with real female grapplers, they should create a divas tag team championship.
It will give the women more things to do.
But the same rules for re-establishing the men's tag team division should apply here, as well.
The tag teams should stay together for long periods of time.
They should get mic time to go along with more wrestling time.
And WWE creative should come up with some storylines for them to get involved with, as well.
No. 12: Integrate the Divas with the Superstars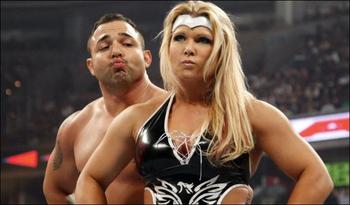 I recently saw an article on Yahoo naming the top five WWE Divas of all time.
The five they chose were: Trish Stratus, Lita, Chyna, Sable and Sunny.
How Ms. Elisabeth isn't on the list, I don't know. I didn't make it.
But there's a common thread between all of those divas, including Ms. Elizabeth (seriously, how is she not on that list?).
All of those women had heavy interactions with the male side of the WWE.
Whether it was Lita wrestling with the Hardy Boyz and Essa Rios, or working with Edge and Trish Stratus managing TNA—that's Test and Albert, not Total Nonstop Action, for the younger readers—Chyna winning the Intercontinental Championship, Sunny managing the Smokin' Guns or Sable feuding over Marc Mero, they always had a role to play on the main stage with the men.
But outside of Vicki Guerrero—who, not ironically, has more heat than all of the other Diva's combined and multiplied by ten—the Diva's are sanctioned away in their own little world. A world devoid of microphones and full of 80 second matches.
The Divas need to make their presence felt and show they belong on the main stage again, before people will really begin to take them seriously.
One place they can find a role is within wrestling stables. Just being along side the men and contributing to a major angle will boost their importance automatically.
They need to align themselves more often with the males on the show. Whether it's through managing like Vicki, being in inter-gender tag matches (where women wrestle with men) or even winning male titles.
I believe that the WWE is not capitalizing on the press they would receive if they gave a serious World Heavyweight Title run to Beth Phoenix.
She's this era's version of Chyna. She's as big as a man, as strong as a man and can actually wrestle better than a lot of the men on the roster. I believe she could be a credible World champion that would make headlines around the world, and boost the profile and respectability of female wrestlers in the WWE.
Just Beth trying to survive with guys like Randy Orton, Alberto Del Rio and CM Punk coming after her is a storyline that writes itself.
If Rey Mysterio, who is the same height as Beth Phoenix at 5'6" (though he looks smaller to me on T.V.) can be a two-time World Heavyweight Champion and one-time WWE champion, surely Beth Phoenix can hold the World or WWE title once and make history.
Even if that never happens, what does need to happen is women carving a place for themselves along side male performers, so that the overall respect and attention towards them rises.
The WWE needs to carve this space for them not in a licentious or comical way, but in a way that says "our WWE Divas are strong, talented, beautiful and something you need to watch."
But again, they need to find more women that fit the "talented" and "strong" description first.
Side Note: WWE, you really dropped the ball on Aloisia, a.k.a. Isis The Amazon. You should've kept her in FCW and had William Regal teach her how to wrestle. She could've been dominant.
No. 11: Turn Ezekiel Jackson Heel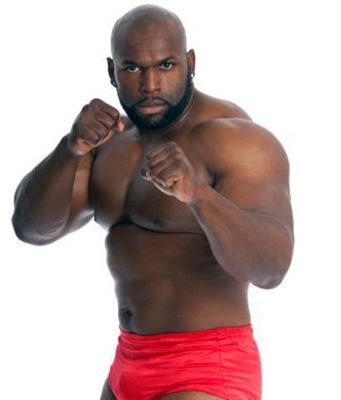 It's safe to say that Big Zeke's run as a face has been pretty poor. The capper on that is the fact that he just lost his Intercontinental Championship to Cody Rhodes.
What hurts Ezekiel is that he's just not suited to play the role of a smiling and gregarious face.
He's much more suited for the role of an enforcer and bruiser, whether it's being besides Brian Kendrick when he was there or working in the admittedly awful Corre. So much for that "bigger picture," right Wade?
I believe what would be best for Ezekiel is to go back to being a heel and, as I said earlier, team up with Mark Henry.
Ezekiel isn't very good in the ring, and although he does show he's eloquent and intelligent when speaking, his mic work isn't very good, either.
With those weaknesses, I believe putting him in a huge bruising tag team that doesn't talk much and dominates their opponents would be key for his development at this stage in his career.
A tag team like that holding the title would look a lot better than the giant pennies being stuck around Joe Hennig and David Otunga, or as The King called them, "The Bland leading the Bland."
No. 10: Take the Mask off of Cody Rhodes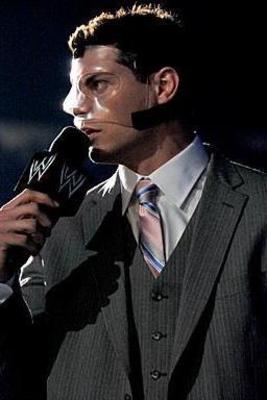 The business with this mask is, has always been and will always be silly.
And it's silly for a number of reasons:
A. He's not a good looking enough character to play the role of the narcissist gone mad.
B. Rip Hamilton of the Pistons has already popularized the mask.
C. He doesn't look any different from before taking the 619 and after it.
D. Grown men handing out paper bags is just idiotic.
In my opinion, Cody Rhodes has gotten as far as he has as a solo wrestler in spite of the mask, not because of it.
Cody Rhodes is a tremendous talent and is going to be the future of professional wrestling. I've felt that from the moment I saw him debut in the WWE. And this mask is a hindrance to his growth as a character and a star.
Take off the mask and create a series of meaningful storylines for Cody that will elevate him to main event status. Because honestly, if Christian can be a two time world champion, Cody can be too.
But the mask is not helping.
No. 9: Put the Mask Back on Kane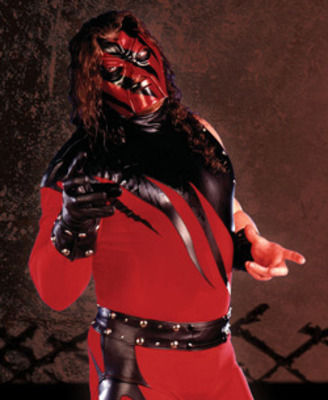 Conversely, taking the mask off of Kane was a huge mistake.
When the WWE decided to take Kane's mask off they stripped off a huge part of the mystique of the character.
And even though he had his best run as a world champion without the mask, his career has never been as important as the times when he had the mask on.
Before Kane was "injured" at the hands of Mark Henry, he was speaking on finding the monster within. I hope that this means that he'll go back to wearing the mask. And even though he's good with his promos, I hope they'll not have him speak for a while.
Having a mysterious, giant, masked psychopath like Kane was good for business in the attitude era and it would be good for business now.
It would help to reestablish Kane as a dominant force in the WWE, to the point of where he could possibly retire as the World Heavyweight Champion.
No. 8: Fire the Great Khali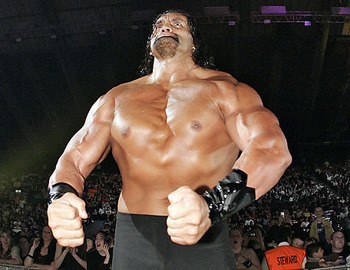 Seriously.
You didn't even give Kurrgan as much time and money as you've given this guy. And Kurrgan was better.
I mean, seriously.
Chris Masters and Harry Smith are gone, but he stays? Really?
Do you even watch Smackdown, anymore? Are you at least vaguely aware that he's been in the WWE for five years and hasn't improved one iota?
He still talks like he has a crumpled up coke can in his throat and wrestles like the vending machine he got it from is strapped to his back.
I am certain that throughout India there is a Punjabi wrestler you can utilize to milk the billion people there you care so much about. I'm sure they can wrestle better than the Great Khali, because I can wrestle better than the Great Khali.
Hey, guess what?
If you're reading this article, you can wrestle better than the Great Khali.
And that troll who follows you online and makes snarky remarks about every comment you make? He can wrestle better than the Great Khali, too.
So can my pitbull. I mean it. He can. You should see him with his blanket. He puts on a clinic!
If you can't get Jinder Mahal over with the Indian people because he's actually from Canada, then just pick a random guy off of the streets of New Delhi.
Seriously.
No. 7: Make Santino Marella Credible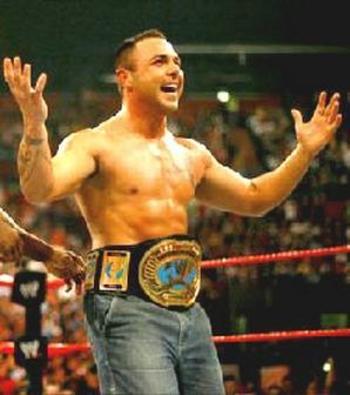 I'm going to go out on a limb here and state publicly that I feel Santino Marella is almost as charismatic as The Rock.
That is why I feel that he is the biggest waste of talent the WWE has ever created, right next to the loss of Muhammad Hassan.
The sad thing is that because Anthony Carelli isn't 6'5" and is as funny as he is, the WWE just doesn't want to invest the time to allow him to be funny without making him a joke.
But, the WWE is missing out on probably one of the best main-eventers of this era, simply because they keep burying him underneath laughably awful ideas like "The Cobra" and "Glamarella."
It's to the point where it's almost too late to turn it around.
Here is a man who can go toe-to-toe with anyone in a battle of wits and has the legitimate ability to make anyone in the WWE tap out.
And he's either stuck on Superstars or in dark matches, and probably just barely avoided joining Vladamir Kozlov on the Future Endeavored list.
As I mentioned in my other article about the pros and cons of breaking kayfabe, I'm not for a roster wide break down of the fourth wall. But, I do believe that Santino Marella should be one that gets involved.
I believe he should just have a moment where he snaps, refuses to do the stupid things he's asked to do and says he's a serious competitor and wants to be taken seriously.
I imagine that his outburst would lead to him being placed into matches he normally would lose as punishment, perhaps against much bigger bruisers in the vein of a Mason Ryan, Brodus Clay or Tyler Reks. However, not only does he win, he dominates through Judo and submissions.
And even though he's fighting for respect he still remains humorous, but is no longer the butt of humorous jokes.
A credible Santino Marella should be able to main-event PPVs, in my opinion. He shouldn't be at the bottom of the totem pole.
No. 6: Stop Wasting Your Champions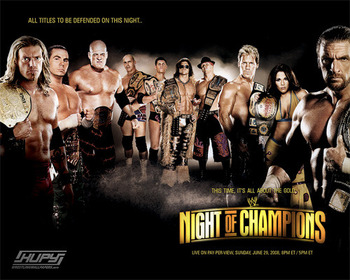 Let's observe the UFC for a moment.
How often do you see them have their champions defend their titles outside of a Pay Per View?
It hardly ever happens. I can only think of it happening once, and that was Quentin Jackson against Dan Henderson at UFC 75. Dominic Cruz is scheduled to defend his Bantamweight title on free TV in October, as well.
But that's all.
If you want to see a champion defend his title, you're going to pay for it. A champion is a special talent that the UFC isn't going to waste by putting them out there for free.
That's the exact same tact that the WWE needs to take.
No one respects championship belts anymore. Why? Because they flip around faster than pancakes at IHOP. And they have to. Why? Because the WWE exposes their champions so much that if they don't lose the title, they are viewed as "Supermen" and people turn on them.
Having title matches on TV is a cheap way to try and boost ratings that doesn't work, because no one cares.
The WWE needs to make their champions seem elite. Like the best of the best. When they hold the title, they shouldn't even wrestle all that much. They need to make appearances on TV, cut a promo to advance a feud, etc. But they should rarely ever wrestle off of PPV events.
Instead of having them hot shot from match to match, they should be cultivating a feud with the number one contender. They should be building suspense and making people want to see a title match at the upcoming PPV.
Who cares about Dolph or Cody defending at Night of Champions if we've already seen them wrestle five times that month?
Instead, those wrestling slots should go to contenders. They should be given to new guys on the scene and they should be trying to win matches and climb their way up to the status of number one contender.
That will make the titles seem more important. That will make the champions who hold them seem more elite.
But that isn't the only thing necessary to bring back importance to titles and champions...
No. 5: Stop Hotshotting Title Changes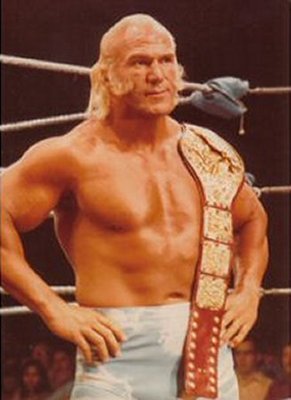 Between 1963 and 1983, the WWE title changed hands nine times.
Between 2010 and today, the WWE title has changed hands 11 times.
Twenty years and only nine title changes.
Twenty months and already eleven title changes.
And the difference in the caliber of the champions is striking.
Between 1963 and 1983, legendary icons like Buddy Rogers, Bob Backlund, Superstar Billy Graham and The Iron Sheik held the title.
In the present era, holders of that title include Alberto Del Rio, The Miz and Sheamus.
Now, I like Sheamus and ADR, but they are nowhere near ready to step into the shoes of men like Bruno Sammartino and Ivan Koloff.
The WWE no longer treats the WWE title like a belt worthy of only the best. It's passed around like some sort of golden prostitute, looking to be the girl that takes a wrestler's main event virginity away.
But, just like any woman who's been passed around too much, she only cheapens herself and never really enhances the man that she's with.
By using the title as a ploy to try and push someone to the main event, it's cheapening the belt. It doesn't enhance the wrestler holding it nearly as much as it used to.
The prestige of it has been so diminished that instead of seeing Shawn Michaels battle Bret Hart for it at Wrestlemania XII in a classic, someone can just attack a World Champion after a match and take the belt because they won a ladder match. A cheap ploy has replaced legendary matches.
That's why I respect what they're doing with Daniel Bryan, making it clear he wants to challenge for the strap at Wrestlemania next year.
The WWE needs to stop whoring out the WWE and World titles and keep them around the waists of men who deserve them.
One might argue that the reason why men like Pedro Morales and Bob Backlund could hold the titles for years is because they were on TV less.
And that's a fantastic point that the WWE needs to remember. Their champions were on TV less.
Seeing a champion perform is supposed to be an event, a special, an extravaganza. You're not supposed to see a champion so much that he becomes overexposed and you get sick of him.
Especially in today's WWE, where there are so few true superstars. The WWE needs to stop letting John Cena and Randy Orton hog so much air time and give room for the roster to breathe.
The same thing needs to be done with Alberto Del Rio now that he is champion. Cut a promo here, talk at ringside there, respond to a remark from your challenger here and make an appearance there.
Things that are more rare become more coveted. The world is covered in rocks, so people kick them. The world is not covered in gold, so people value it.
If in the past few years John Cena's appearances on WWE TV was cut by a third, I bet the people who hate him so much now would be reduced as well.
And by keeping champions appearances reduced to a short promo here or there until it's time for them to defend the gold at a PPV, they can hold on to it longer. They won't be caught up in the "Superman effect," where it seems like they can never lose and people get bored.
A perfect example is the Undertaker's win streak at Wrestlemania. If the Undertaker was undefeated on Raw and Smackdown, they would say he's selfish, never willing to do the job and buries talent.
But because the streak at Wrestlemania only comes once a year, it's a popular mythos that people actually look forward to every year.
People still go crazy for the Undertaker, even though he hardly wrestles anymore. Why? Because we hardly see him.
It's the same thing for World and WWE champions. They should be elite, above the fray and waiting for someone to rise up above the pack to meet them at the summit.
They should not be down in the flock, no different from the rest of the birds and overexposing themselves to the audience.
No. 4: Pass the Torch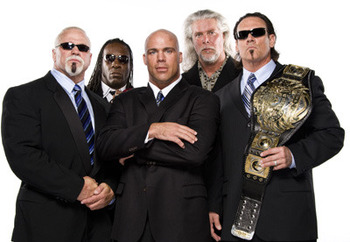 If the rumors are true and the WWE is really interested in bringing back older stars en masse to grab the viewers they lost from the attitude era, like Kevin Nash, then the WWE must do one thing:
Bury them.
One of the critical problems with the new breed of WWE superstars is that they never had anyone to pass the torch to them, like the generation before them did.
The Rock went to Hollywood, Stone Cold Steve Austin got hurt, Kurt Angle left for TNA, The Undertaker rarely wrestles anyone less than an already established star, Shawn Michaels is retired and guys like Kane and The Big Show aren't big enough to truly create a star by losing.
If the WWE is going to bring in the stars of the '90s and attitude era like Kevin Nash and Bill Goldberg, they need to lose. The Rock needs to lose. If Stone Cold gets back in the ring against CM Punk, he needs to lose. If HHH takes off the suit—and you know he will—he needs to lose.
These guys are now in their 40's.
Their time as the main event has passed. They need to realize that the best thing they can do for this business is to put over the best this generation has to offer while they still can.
They don't need to have the attitude of "I used to be a big star, I'm not going to job to a kid that looks like a fry cook." They need to have the attitude of leaving something behind for the next generation.
If Kurt Angle comes back for one more run in the WWE like has hinted, then he needs to tap to Daniel Bryan. The Undertaker needs to lose his streak at Wrestlemania to a young up-and-comer. Stone Cold needs to take the GTS and get pinned by CM Punk.
It has to be established that the stars of today are better than the stars of yesterday, in the same way the stars of the '90s established they were superior to the the stars of the '80s.
The WWE botching the Invasion angle ruined the smooth transition from one generation to the next. If they really are going to bring the stars of the '90s back again, this is their last chance to do it right.
If the torch isn't passed, then an entire generation of wrestlers will never get to prove they truly belong in the pantheon of greats.
It may already be too late because of the advanced age of some of the guys hinting at a return. But the WWE has to take the chance. They have to let the new lions bury the old lions and send them off into retirement for the world to see.
No. 3: Incorporate Win-Loss Records into the Product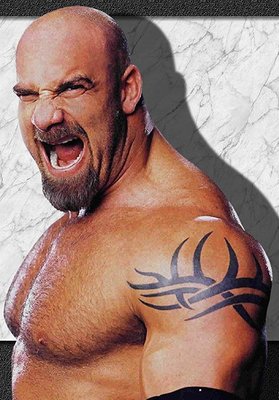 Why the WWE hasn't done this yet is beyond me.
Even a promotion as bass-ackwards as TNA can figure out that putting a point value on a win or loss in a wrestling match, akin to the Bound For Glory rankings, can make any mundane match mean at least a little something.
Almost every single fan of every sport in the world is more attached to the win/loss record of their favorite athlete or team than anything else. Why the WWE isn't using this method to get people to attach themselves more closely to their favorite wrestlers is astonishing.
There are so many positives to having a win-loss record system in the WWE it's ridiculous.
It makes even the most mundane and tedious of matches actually mean something. No matter who faces who right now, it never means anything. But with a win-loss system, you can easily determine who should get a title shot or who should be on the termination bubble.
You can create storylines based off of the records. Such as a disgruntled wrestler who can't get a title shot, even though he's 35-2 on the year. Or a wrestler who's desperate to make an impact because he's 2-12 over the last few months and is afraid he's going to get fired. The wrestler who is seething, because he's 20-3 and all three losses come from the same opponent he just can't seem to beat, even though he's only 18-20.
Literally every single sporting story that surrounds win-loss records in every major sport in the world can be utilized and redone in the WWE.
Simply giving the WWE the feel of a major international sport with wins and losses gives it a more credible look.
There's just so much it brings to the table that it's literally insane to not be doing it already.
Fans can follow leader boards, track stats online, see who does better against which wrestlers and who does worse. They can actually get that in-depth feel of what's going on when a wrestler has a match.
You can actually create dream matches between two undefeated opponents—undefeated from the start of a win/loss system—and match them up at Wrestlemania.
And need I mention the one time the win-loss formula was used in modern wrestling history, it was the best thing WCW ever did outside of the NWO—Bill Goldberg. He was made by counting his victories on the streak.
And you can do it again.
There's so many things you can do with a win-loss formula. The WWE is really dropping the ball on this one.
No. 2: Make Longer and More Engaging Stories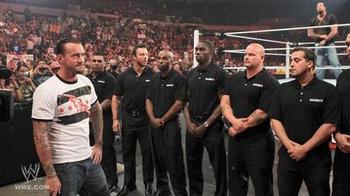 The ironic thing is that as I was brainstorming this article, the WWE did exactly this, for the first time in a long time.
They didn't give everything away with the Punk/HHH/Nash/Stephanie angle.
I was so surprised by that that I was initially disappointed, not recognizing what they had done.
WWE does things so quickly and prematurely—such as Punk's two week hiatus—that I fully expected for Punk to be bleeding at the feet of Kevin Nash, Alberto Del Rio, Brodus Clay and HHH, while Stephanie McMahon laughed in the corner, to end Raw.
But this is exactly what the WWE needs to do.
They need to tell stories again and utilize cliffhangers. They need to rediscover the intrigue and suspense that was lost in their storylines from years past.
They need to build up things and make fans wait for the payoff.
And they need to do this not just with CM Punk, but with every storyline.
The WWE makes it way too easy to guess what's going to happen next, because they're always condensing stories into tight little three to four week packages, then blowing it up at the PPV of the month.
The best stories use long-term planning and play out over a long time frame.
By stretching stories out they'll make people have to watch the next episode to unravel the riddle and discover what will happen next. Some of the greatest angles in WWE history used this very tactic, from "Who ran over Stone Cold Steve Austin?" to "Who is the Higher Power in the Ministry?"
The WWE needs to keep this tactic up and spread it around the entire roster.
But if they are going to do that, they need to increase detail and the time invested into storylines. The angles also need to feel big, so they need to expand across both brands.
And speaking of both brands...
No. 1: End the Branch Extension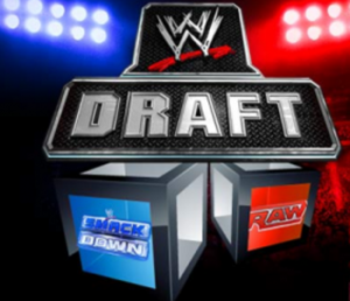 This, in my opinion, is the biggest problem with the WWE product.
For one thing, there simply aren't enough main event draws or talent on either show to justify the rosters being separated anymore.
So whereas we could get a pretty good roster by combining the two together, we get mediocre rosters on both Raw and Smackdown, replete with wrestlers who have no heat, no drawing ability and shouldn't even be on television. I'm looking directly at you, David Otunga. And also you, Heath Slater.
Secondly, it's a breeding ground for mediocrity. Because there is such an abundance of time available for talent to get on TV, the same hunger that used to be seen in athletes and matches is no longer there.
If everyone who has a spot knows they're going to keep their spot by going out and putting on a tame match or reading unconvincingly from a script, where's the motivation to be the best and keep yourself on television?
I would estimate that about half of the performers seen on WWE programming today wouldn't even have a job 10 years ago. And I believe about 90 percent of those who have held a title in recent years wouldn't even get beyond being curtain jerkers in the attitude era.
It's just like with food. If there's an abundance of it, no one is really concerned about eating. Just stop in at a drive-thru and pick some up on the way home. If you can't finish it? Throw it out.
But if there's a lack of food, suddenly people are willing to fight, scratch and claw for even the tiniest morsel of sustenance.
When it comes to TV time, the less there is the more performers are willing to give in matches to stay on TV. The less TV time available, the more emotion they put into their promos to stay in the spotlight. The Branch Extension needs to end in order to facilitate guys going harder for that brass ring.
In addition to this problem, the plain fact is that the Branch Extension is killing Smackdown's ratings.
Raw is the flagship show of the WWE. All the biggest happenings and best ideas are going to go there first. Smackdown used to benefit from this, because if you wanted to stay in tune with what happened on Raw you had to tune into Smackdown, in order to continue to follow the story.
Missing Smackdown meant missing big moments in the best feuds the WWE had to offer.
But now Smackdown has its own roster and own storylines, none of which are compelling. Which is why Smackdown pulls in 1.8 in the ratings and Raw pulls in 3.3. They cut the umbilical cord for Smackdown and now it's dying a slow death. To revive it they need to end this Branch Extension and bring the top stars to both shows, creating arching and detailed storylines across both brands.
Ending the Branch Extension will force writers to get more creative with what goes on in their storylines, while at the same time giving them more time to flesh them out.
They'll have to figure out how to keep feuds fresh over the course of 16 hours of programming a month, as opposed to only eight. This will cause them to put more detail into the stories, so as to fill out the extra time needed.
In addition, by merging the two creative teams together, perhaps they can brainstorm better ideas in a larger group with more eyes on the situation than in a smaller group with less checks, balances and accountability.
They say two heads are better than one. So two teams have to be better than one.
Hopefully.
Keep Reading