NFL 2011: The Top 25 Best Team Names for Fantasy Football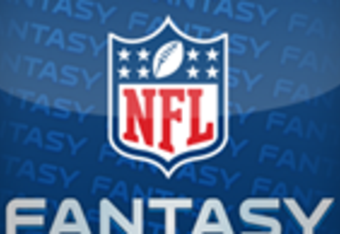 With the first week of the NFL preseason now concluded, fantasy football players are already beginning to draft their squads and scout their prospects.
Some fantasy football players couldn't care less about what their team name is, while others will go deep into thought to create an exciting and original name that will stand out across the league. As with any other team name, the name for your fantasy football team should be interesting and maybe even intimidating.
With player evaluations and comparing stats, you may not have time or really even feel like coming up with a fun and creative name. Some are original and some are classics. So, here are 25 fantasy football team names that you might want to consider. Enjoy.
25. Newton's Laptop Rentals
24. Schaub Shank Redemption
23. Show Me Ya TDs
22. Corn on the Kolb
21. Shaved Bush & Feeling a Brees
20. Henne Nut Cheerios
19. Donte Stallworth's Driving Academy
18. Cromartie Plus-8
17. 2 Mannings, 1 Cup
16. The ConVICK's
15. Brady's Bunch
14. The Arian Brotherhood
13. Forgetting Brandon Marshall
12. I Love Bush... Reggie Bush
11. Sproles Royce
10. Revis & Butt-Head
9. BREESus Christ
8. Why Wait? Grab A Vickers
7. Ginn + Tonic
6. Ryannosaurus Rex
5. Holmes Sweet Holmes
4. Along Came Collie
3. Pimpin' Ain't BREESy
2. Somewhere Over Dwayne Bowe
1. Whatchu' Talkin' 'Bout Hillis
This article is
What is the duplicate article?
Why is this article offensive?
Where is this article plagiarized from?
Why is this article poorly edited?