5 Preseason Goals for Phil Taylor and the Cleveland Browns Defense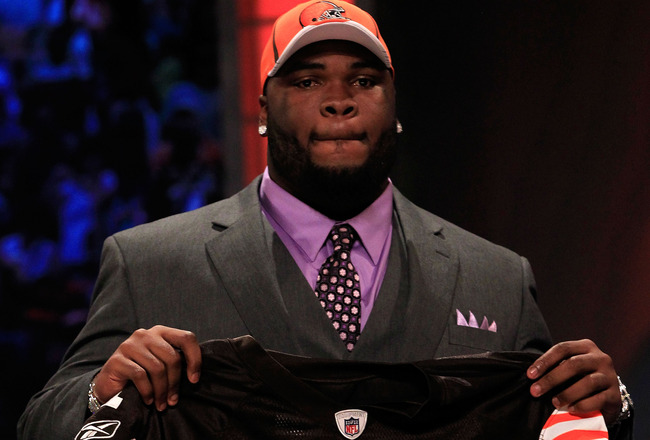 Chris Trotman/Getty Images
On Saturday (Aug. 13), the Cleveland Browns officially kick off their 2011 preseason, and it's against the defending Super Bowl Champion Green Bay Packers no less.
But, that only should be welcomed as the more Cleveland is challenged this preseason, and they will be, the better off they'll be come time for the regular season.
In 2010 the defense had their moments, but still failed a few times in some clutch moments, as did the offense.
However, the cliche still stands that "defense wins championships," and the Browns' D definitely needs to improve for the city to have a deja vu from the 1940s and '50s.
So, here are some realistic goals this preseason that should boost the Cleveland dark-side's confidence.
Hold Opponents Under a 110 Rush Yards Per Game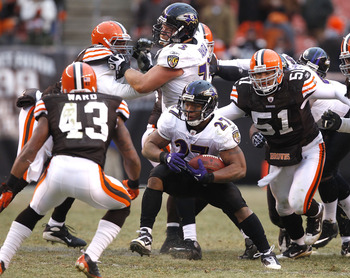 Matt Sullivan/Getty Images
The additions of DT Phil Taylor and Jabaal Sheard will most definitely help out the run defense.
Last season the Browns allowed almost 130 yards per game on the ground, which ranked them No. 27 in the league.
And, if you know the AFC North, running the rock is Pittsburgh's and Baltimore's forte.
Improve the rush defense, and they definitely give themselves a chance.
Average over 2 Sacks Per Contest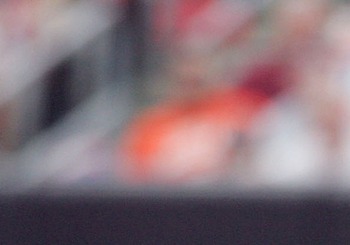 Jim McIsaac/Getty Images
The last time the Cleveland Browns beat the Pittsburgh Steelers, the Browns defense totaled eight sacks on Ben Roethlisberger.
As you can see, putting pressure on the QB only helps the coverage, and vice versa.
Cleveland, however, has really lacked a standout sack-master that can take over the opposing offense like a DeMarcus Ware, Terrell Suggs or Elvis Dumervil.
Rookie Jabaal Sheard has the potential to be that guy.
It'll be interesting watching him and Phil Taylor work together this preseason.
Allow Less Than 300 Total Yards Per Opponent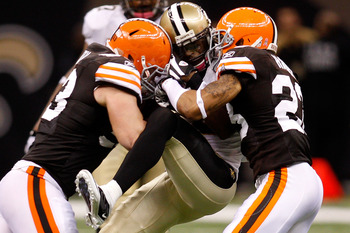 Chris Graythen/Getty Images
Last season the Browns' defense allowed 350 yards per game.
It was one of the worst in pro football, and rightfully so, as Cleveland lost 11 games (seven by a TD or less). And much to their dismay, the defense did choke under pressure their fair amount of times.
Chopping this number down below 300 yards is a reachable, yet challenging goal. With their new and key defensive additions, reducing this total under 300 is attainable.
The question is, are they up for the challenge?
Give Up Less Than 20 Points Per Game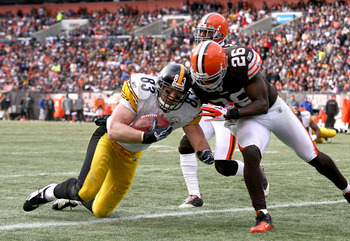 Matt Sullivan/Getty Images
If you look at the Browns schedule from 2010, the games in which the defense allowed 20 or more points Cleveland went 2-7.
So by contrast, although it's not much better, they went 3-4 when allowing less than 20.
Therefore, pick your poison Cleveland fans.
The average number of possessions per team per game is about 12, so allowing one TD every four possessions doesn't help your offense.
However, if the Browns defense can slow down the Green Bay, Detroit, Philadelphia, and Chicago offenses, imagine how much confidence that will create for the regular season — especially with all the off-season acquisitions that all four of their preseason opponents received.
Force Two Turnovers Per Contest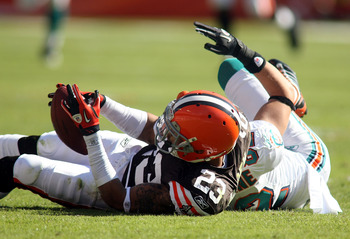 Marc Serota/Getty Images
With the average number of possessions per game being around 12, that comes out to six per half. Well, one turnover per half certainly turns the tide in a football game, doesn't it?
Think about it. Substitute a TD allowed, for an interception or fumble recovery. Then, if the offense turns that turnover into points, it becomes a 10- to 14-point turn-around.
You want to talk about a momentum swing, that's basically the definition of it.
Keep Reading

Cleveland Browns: Like this team?