WWE SummerSlam 2011: The Worst Possible Outcomes of the PPV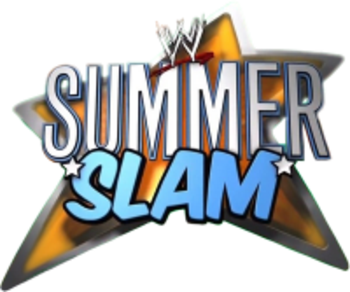 I know this seems very unlikely, and I assure everyone that it is not gong to be a bias-filled show.
Not that my other slideshows are. They are not. I do not want people to get the wrong impression right off the bat with what I am going to be speaking about throughout this slideshow.
This will be going into some detail about how royally WWE can mess this PPV up.
I do not mean just mess up on the Divas match or something small. I mean a total face-palm until the nose starts to bleed due to all the pressure hitting it throughout the night.
I will go through the matches I know will take place even if they have not been announced. For those who saw my last slideshow they know what matches those will be.
Without a further ado, let me get started on the potential nightmare WWE can cause this Sunday.
WWE Makes This a Squash Match for Either Side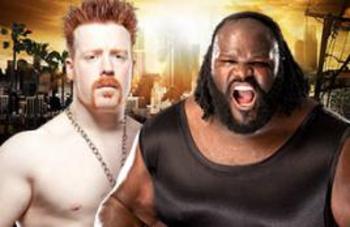 If this match turns out that Sheamus or Henry gets the upper hand and goes on to squash their opponent for the next five minutes, WWE had wasted our time.
WWE right now has it right with the way this feud is going.
Henry is big, dominant, and apparently hates sound guys. He has gone through Show and Kane and right now is proving why he has a shot at being WWE Heavyweight champion.
This is WWE's "Thank You" push for Henry for all he has done for the company and it is rightfully deserved. With the way he has dominated people to set up how much people do not want to mess with him is brilliant and he is finally being used correctly.
Sheamus's character of not backing down from anyone is the perfect opponent for Henry and them clashing together in the ring will be a must watch.
However, by making one dominate the other, this would just be a time waster.
Everyone knows how great these two are in the ring, but if WWE rushes this match for other things, it will ruin the atmosphere.
Just imagine sitting down, getting ready for a good match, just to see one of them stop and beat them for five boring minutes. It would kill the mood already.
I doubt WWE would do that, but that is definitely one way to kill a good angle.
Have Beth Phoenix Lose to Kelly Kelly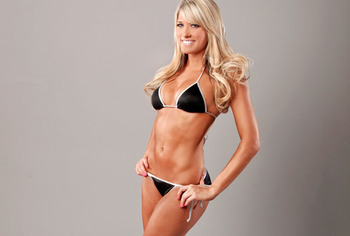 That is not a wrestler. She is a barbie doll. Kelly has zero wrestling skills and the reason why she is champion is because the fans love her and she is popular.
I will admit, she is very lovely and I would not turn her down for a date, but as a champion? No.
The WWE Divas belt meant something as recent as five to six years ago, before we kept getting barbie dolls who all just happen to have the same cup size.
Having Kelly Kelly as champ always made me personally feel like WWE had no idea what to do with the Divas Division. "She is popular, so why not give her the title?" I think that is how it went.
Beth knows how to wrestle, displays its skills, and has an attitude about her that a Diva should if they want the title. She is bringing prestige back to the belt and if WWE wants to revamp the Divas Division they would hand her the title at the PPV.
On Raw they hinted that Kelly Kelly is gonna develop somewhat of an attitude. That got no rise from the crowd whatsoever.
If WWE does not take the belt off of Kelly Kelly, they are killing the momentum Beth is carrying. Unless they plan on having Kelly Kelly actually wrestle and not just do three minute matches. Then I would not think so lowly of her as champ.
Having Vicky Cost Dolph the Title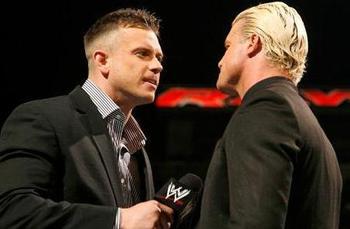 This is going to be a great match.
The WWE has momentum with the U.S. title and are starting to treat it right with Dolph being proud to have this belt.
Alex Riley is really only in this rivalry because they need him to be put into something and keep him on TV. That is a good thing though because Riley is someone who is improving fast and can make an impact on WWE.
I am not against having Riley win the belt this Sunday. I would not mind it. HOW he would win it would be the key important factor in this.
If Riley was to win clean, it could go with the angle that Vicky has dragged Dolph down to the point where he cannot defend his title.
That would be interesting, because he would get a rematch, break up with Vicky, and go and probably win against him to get it back.
However, I feel that Vicky will stick her face right in the middle of the match. If they go with the angle of having her cost Dolph the title all it does is state the obvious that Vicky should be gone.
They can do that in a better fashion. While they hinted that on RAW they are breaking up, it appears likely that Vicky will stick her yelling face into the match.
If it was to have Dolph keep the title in order to mend the relationship I could see them have this last a couple more weeks.
If it is to cost the title, Riley would hold it when he does not have that much in-ring ability, would make Dolph look like he is not credible, and Vicky would look...well, same old.
To go in that direction would be another blow against Dolph when he is a great wrestler and WWE should treat him as such.
Having Wade and Bryan End with a DQ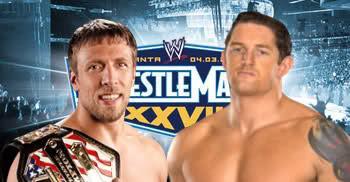 This would mostly be caused by Barret. These two are great wrestlers in the ring and they show it off.
This match will be another great one and to have it end with a DQ would be show Barret as weak against Bryan. That would not be good because Wade already is not being used a lot on Smackdown when he should be. He does need something to his name to be credible on Smackdown.
A clean win against him would be perfect and would set up a further feud with Bryan. It would have to show that Bryan can beat him and maybe even set up a match were the MITB case would be on the line.
Bryan would win that match and add to his credibility as a threat to the Title when it comes to that.
To end this great match on a DQ would also be costing the fans and in the end would be a time waster.
Having the Matches Designate Around Cee Lo Geen's Performance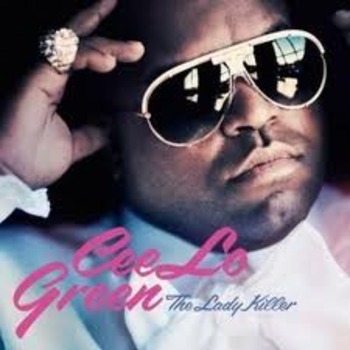 I am not looking forward to this, for the sole reason that I believe he should not even be at the PPV.
Yes, thank you Cee Lo Green for letting WWE use your song. Now, please go and do something else. His performance at this PPV is not necessary and will not drive the buy-rates up.
No one with a decent brain would pay 60 bucks to see him do a song at a wrestling venue when they can youtube him any time.
If they put his performance in the middle of the PPV it causes the other matches to be altered because of time. That will make the matches suffer and the quality go right out the window for the ones that go on before Mr. Green.
If they put this at the beginning of the show that would solve the entire problem and all the other matches can go on as planned.
I can only hope.
The Match Winner Decided Because of Inter fence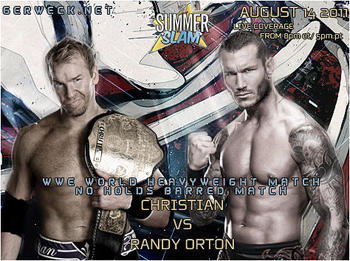 It is a No Holds Barred Match. How could WWE possibility mess this up?
Simple. Winning because of interference.
Now, that is something that can happen in this match, but it does not have to and is not necessary.
The storyline speaks for itself and the only real way to solve it is if, and only if, they just beat the hell out of each other without anyone trying to disturb that.
Henry, Sheamus, anyone coming out to interfere would only cause predictability to the equation. It would also give a reason for this storyline to continue. Which would not be bad, but it does not need a third party.
These guys will meet at NOC. I can feel it already. Having a third guy in there in my opinion would only make this drag it on, opposed to ending it at that night.
I will be rooting for the Spanish Announcers table to be destroyed.
Alberto Del Rio Cashing in and Winning the WWE Title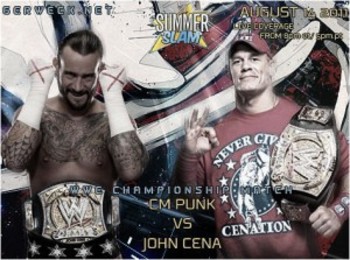 There is NO reason for this to happen now. NOC, yes, I can see that coming and it would make sense since Mexico would be a short while from that.
Now, it does not make sense. Del Rio is not credible, and it would ruin this great storyline.
It has been perfect the way it is. The set up, the promos, the tension, the mystery and suspicion surrounding it—all played to perfection with a nice bow on top.
These guys are going to wrestle another forty minute match and give us again one of the best matches in not just the year but WWE history. With HHH involved, we can only guess what he is truly going to do with it, with Punk believing that HHH is going to screw him from the ending of Raw this past week.
All of that will be in vain if Del Rio comes out and cashes in the title. If Punk was to lose to Cena cleanly, we got NOC for his chance to take it back from him. However, if Del Rio was to cash it in and beat Punk, that would set up a NOC for them while Del Rio would win because of Mexico.
If Cena was to win and then lose to Del Rio this Sunday, we would get a triple threat too, which Del Rio would win because Mexico is around the corner.
See how this does not look good for either situation?
Del Rio will be champion before October in my eyes. But to have it before September would destroy the best storyline in the WWE and the best one in the past five, six, even seven years.
Thanks for Reading!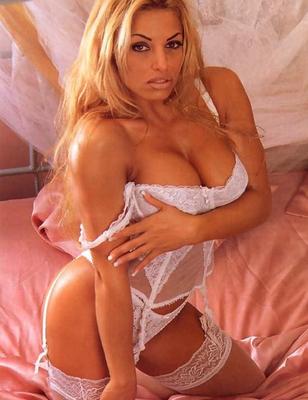 If only my dreams were reality.....*sigh*
This was somewhat painful to think up, since I do not want to see this PPV go sour in anyway.
I do hope you guys enjoyed this slideshow! Do not forget to tell me what your thoughts are on the article, your opinions on what else could happen that would be bad, and how I did on it.
Also, check out my other articles and comment on those as well! All feedback from you guys is greatly appreciated!
Peace!
Keep Reading