WWE/TNA: The 7 Predictions That We May See in the Next 6 Months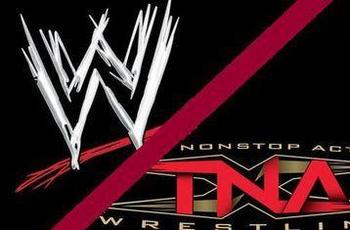 Hey Readers.
This is the first slideshow for me, so I'll do my best to make it an interesting one. Basically, I'm going to outline seven major predictions for the next six months in the pro wrestling world.
Now these aren't necessarily events that I want to happen, but the seven things that look like they're going to play out.
So enough talk, let's get it started!
1. Hulk Hogan Returns to the Ring, Turns Face and Wrestles Sting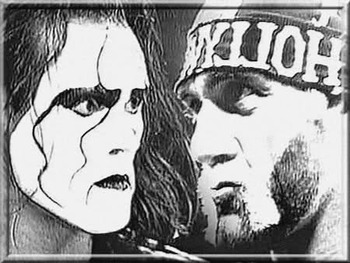 I chose this picture for a reason. It shows two of the biggest wrestlers at the time about to fight in a huge match-up for the ages. It was good vs. evil, WCW vs. NWO...it was Sting vs. Hogan at WCW Starrcade 1997. And although the match didn't live up to the hype, it showed that both men were the hottest commodities at the time.
That was back in 1997, 14 years ago! In fact, WCW has been out of business for 10 years.
In 1997, Sting was 38 and Hogan was 43. Now that's obviously not old, but in pro wrestling you are considered to be at your peak when you are in your late 30s. In fact, the talk of Hogan being past his prime was vocal in 1997.
Fast forward to the present day. In TNA or Impact Wrestling or whatever, we see Sting still wrestling even after numerous retirement teases and injuries, and Hogan who has actually had an operation on his back.
Now I've started with this because I think it's the most likely to happen given TNA's current storylines. Apparently the fans are desperate to see Hogan have one more match. I'm definitely not one of them. I do not want to see Hogan and Sting huff and puff to a 20 or 30 minute match that could be spent better on an AJ Styles or Samoa Joe match. God forbid the match is for the TNA title.
2. Crimson Wins the Bound for Glory Series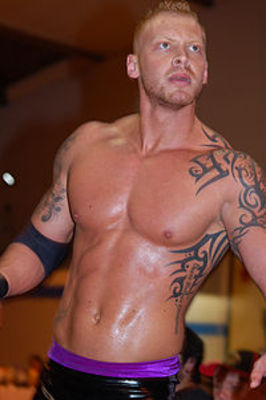 Tommy Mercer AKA Crimson is on top of the Bound for Glory series at the moment. So the instinct is to assume that he's going to start going down the rankings, right?
Wrong. Crimson is being built around this "undefeated" streak which has been heavily hyped on TNA television. I believe the "rules" for the series say that at No Surrender the top four battle in a four-way. I predict Crimson will still be undefeated at Bound for Glory.
I don't want this to happen either, as I definitely don't rate Mercer high as a performer or Crimson as a character. Mercer is too green and is very cocky and arrogant in real life. Crimson as a character is basically Goldberg but without the danger and mystique Goldberg had.
Crimson's finisher is the Sky High! which was the main move for D'lo Brown, A TNA road agent. It wasn't even his finishing move. So the fact that Crimson is beating opponents with a Sky High is a joke.
Goldberg's winning streak was believable because you knew at any moment he could hit a spear and a jackhammer and that's that. In conclusion, Crimson sucks and the whole idea of the Bound for Glory series is stupid.
3. Ring of Honor Will Be the Number 2 Wrestling Promotion in the United States
ROH has received a shiny new TV deal which has made their fans extremely excited. The last ROH PPV, Best in the World 2011, was a great show with classic bouts such as Christopher Daniels vs El Generico, the Four Tag Team Elimination match and of course the Eddie Edwards vs Davey Richards match.
With all this new excitement, it's no surprise that fans are talking about ROH taking TNA's spot as the number 2 pro wrestling promotion in the US.
Do I think this could happen? I hope so, but we have to be realistic. ROH could be losing some key talent soon (Colt Cabana, Claudio Castagnoli, Chris Hero etc.) and TNA has the name-drawing talent (Kurt Angle, Hulk Hogan, Ric Flair, Sting etc.). And while TNA has the talent but doesn't know how to use them, ROH uses their talent well but haven't got any stars to draw viewers in to watch their shows, other than hardcore fans.
This is a prediction that I believe could go either way.
4. Daniel Bryan Will Lose His Money in the Bank Cash In/Contract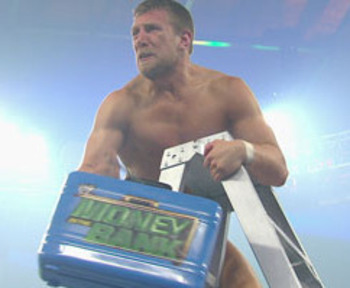 Now I really hope this does not happen!
Like many other fans, I marked out completely when Daniel Bryan won the Money in the Bank briefcase. So many people predicted Cody Rhodes or Wade Barrett or Sheamus to win, but no one mentioned Daniel Bryan. So when he did it I was delighted...for about 30 seconds.
Then I was overcome with a feeling of complete dread. The WWE creative team definitely likes to shock us, and on the odd occasion they like to annoy the IWC.
Daniel Bryan came out on Smackdown saying he will cash in at Wrestlemania 28. That didn't help his case, because announcing when you're gonna cash in takes away any suspense or anxiety for the Champion. It makes Daniel Bryan look like a bit of a fool.
So he may lose his briefcase to another superstar, or he'll cash in at Wrestlemania and lose, or he'll cash in sooner and lose, making him look even stupider.
Now personally, although the idea of Daniel Bryan winning his first world title at Wrestlemania sounds cool, I'd prefer seeing Daniel Bryan go back on his word and cash in on a face champion, turning heel in the process.
5. John Cena Turns Heel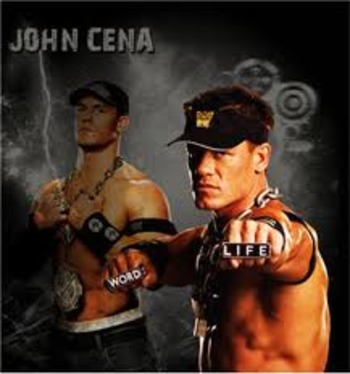 I'm sure like me, you are fed up with people going on about John Cena turning heel. For years and years it was a load of BS. Cena never showed any sign of turning heel and never had a reason to.
Until now. This storyline with CM Punk has been sold to us so well through talk on the mic. The biggest hints of a possible heel turn for John Cena came last Monday night. I didn't think it when he referenced his heel persona, or his five moves of doom. It was when he called Punk a one-hit wonder. It seemed out of character for Cena to suddenly show Punk no respect.
It would make sense for Cena to turn heel. He gets a 50/50 reaction wherever he goes. Punk is getting cheered in an interesting tweener role. And with a huge Wrestlemania showdown with the Rock coming up, it would make sense for WWE to give The Rock the face role and John Cena the heel role.
With the Summerslam match now with Triple H in a special guest referee role, it adds new possibilities for Punk to be screwed.
Is it going to happen? Only one way to find out...watch this Sunday.
6. Vince McMahon Returns to WWE Television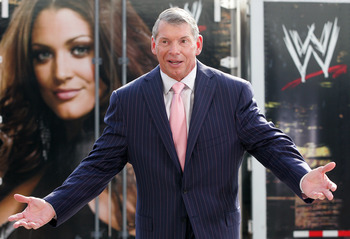 Mark A. Wallenfang/Getty Images
Maybe six months is not enough time for this one, but I definitely see this one happening.
Let's go back to the Monday after Money in the Bank, where Vince McMahon is relieved of his duties by his son-in-law Triple H. Now of course, this is just a storyline and Vince is still in charge of his company. So to me, that says we haven't seen the last of his character yet.
The Vince McMahon we've seen in interviews and TV appearances has a very big ego. His employees confirm this, as does the man himself. How did he supposedly leave the WWE, tears in his eyes, while the crowd watched on applauding him as he made his way to the backstage area?
That's a bit weak for one of the greatest heels in the history of sports entertainment. Chris Jericho has stated in his DVD the way he'd like to leave the WWE, which is "kicking and screaming as they drag me out the building." And while I don't believe that'll happen to Vince, I think the real retirement of his on-screen character will either come as another death (his third I believe) or being beaten down a final time (preferably by Stone Cold Steve Austin).
Mark my words, Mr. McMahon will be back.
7. Mick Foley Returns to the WWE And...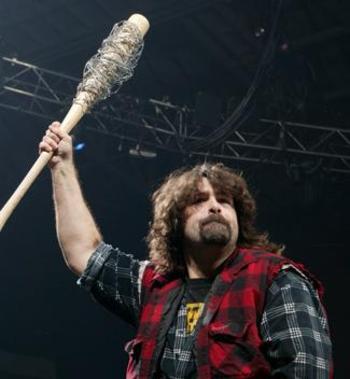 This is the last prediction and I thought I'd leave it open to a few suggestions.
When Mick Foley left TNA, he was pretty vocal and has teased returning to WWE at some point. So here are some predictions regarding The Hardcore Legend.
1) He enters the Hall of Fame
2) He confronts The Rock
3) He is revealed as The Anonymous Raw GM
4) He wrestles The Undertaker at Wrestlemania
Now of these four, the third one is probably the weakest as nobody cares who the Raw GM is anymore. In fact he hasn't been used since Triple H became the COO.
The fourth one is the match I want to happen the most. Now I know if you're reading this now you'll be thinking how can you want Foley/Taker to happen and not Sting/Hogan? They're just as old!
While that's true, here is the difference. I know that Foley/Taker would be done right. It would be a Hardcore match obviously. The promos building up would be amazing, really highlighting Foley as a man with nothing to lose as he's never won at Wrestlemania. And they'd show Foley as a danger to Taker's streak, who is weak after his Wrestlemania 27 encounter with Triple H.
Also think about a Wrestlemania with Rock vs. Cena, Foley vs. Undertaker and possibly CM Punk vs. Stone Cold. How amazing would that be!
It would be much better than anything TNA could throw at me with Bound for Glory.
Conclusion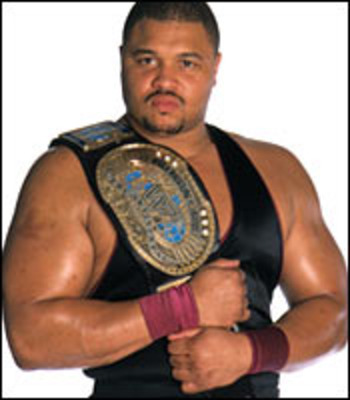 Well, those are the predictions for the next six months that I have. Will they happen? We'll have to see.
Please comment to give me your feedback on your thoughts on the predictions and the slideshow of course.
I'll leave you with a picture of D'lo Brown, an obscure Intercontinental Champion, which is probably going to be my thing: a picture of an obscure Intercontinental Champion to end.
"I became the first ever Euro-continental champion in WWF history. Well, besides D-Lo Brown, but he doesn't count." -Kurt Angle
Keep Reading