Science and Sports: The Bod Pod and Functional Movement Screening
August 9, 2011
In the new era of science converging with sports, athletes are becoming bigger, stronger, and faster every year.
But the question remains: How they can achieve optimal performance?
The Orthopedic Associates of Kankakee Athletic Development (OAK), located in Bourbonnais, Ill. (the same city in which the Chicago Bears hold training camp), are part of the revolution of the modern athlete and the process of developing the complete player from preparation, execution, and recovery.
Unlike programs of the past, the specialists at OAK work with athletes at an individual level.
While the old-school way is to have the team all work the same routine, that doesn't make much sense once you think about it.
All athletes are at different levels from a variety of standpoints; not every player is equal when it comes to skill, performance, and movement.
At OAK, they are trying to find the balance to create an athlete that doesn't experience pain from overuse and training the wrong way.
That is where functional movement screening comes into play.
After going through a battery of tests that involve movement patterns and incorporate certain tasks to test an athlete's strengths and weaknesses, an individual program can be set up for that single person, rather than having them on a general, team-based program.
This is where an athlete can tweak his workouts to become the best possible athlete he or she can be.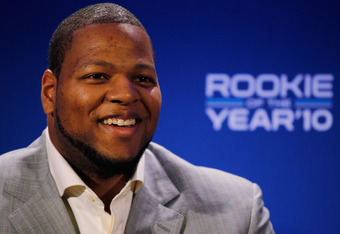 Scott Halleran/Getty Images
All the tests are scored on a 0-3 score and show the imbalances of mobility and stability of "functional movement."
After undergoing these tests, an athlete can have a better idea of what he or she has to improve on and why he or she might be lacking in certain areas.
The baseline that is made from the screening makes training the most effective for every individual, which leads to better performance and fewer injuries.
The Bod Pod looks like something straight out of Star Wars or a big egg with a glass window.
The scientific name for the technology is air displacement plethysmography (got spell check?). It uses air pressure to find out the true body composition from fat to muscle. It is one of the most accurate assessments of body composition in the world.
It gives a baseline to athletes, letting them know what they need to improve on in terms of percent of weight in fat (fat mass) and percent of weight in muscle (fat-free mass).
The Bod Pod that is at the OAK was actually used at the 2010 NFL Combine. Some of the rookies who were in it include Sam Bradford, Tim Tebow, and Ndamukong Suh.
Once an athlete uses the Bod Pod, he or she can then use it later on to see the improvement and efficiency of his or her program.
From the Bod Pod to functional movement screening, younger athletes of all ages can learn how their bodies are at an individual level.
That is the focal point of the trainers at the OAK. While many young athletes think that being strong and fast are the most important factors in sports, they are truly mistaken. From an educated standpoint, there is the base of movement, which should be the foundation, then comes the performance and skill.
The trainers at the OAK are passionate about what they do when it comes to educating the younger generation on how to train and recover properly.
The specialists at the OAK are looking for teams and individual players in to get involved in their program. All athletes at all levels will learn more about themselves than they will ever know.
If you would like to learn any more about the OAK or take a tour, you can call them at 815-932-5492 and ask for Brian Zirkle or Jeff Weber or contact them at www.oakathleticdevelopment.com.