TNA Impact Wrestling 8/04 Review: Bully Ray vs Anderson at Hardcore Justice
August 5, 2011
Hello and once again welcome to the Grim Wrestling Shows Review of TNA Impact. This week's line up includes a few more BFG matches, a contract signing and the final developments in the storylines going into Hardcore Justice.
So without further ado, let's start this review of TNA's go-home show.
Problems in Immortal
So we open this week's Impact with an in-ring segment that doesn't include Hogan or Bischoff, there's a pleasant surprise.
Bully Ray introduces all the members of Immortal, giving everyone mile-long complements, except for Mr. Anderson. Anderson doesn't seem to like this and starts talking about how Ray "screwed him" last week against Angle.
Ray responds to this by reminding all of us that he was once in a little tag team by the name of "The Dudley Boys" and that he's a 23-time Tag Team Champion, while Anderson is the guy that lost the TNA belt the week he joined Immortal.
Anderson responds by challenging Ray to a match at Hardcore Justice, Ray spits in Anderson's face and a scrum ensues with Immortal holding the two back.
Fortune then comes out and brawls with Immortal. Immortal flees the ring and Fortune stands tall, though James Storm looks like he's playing up an "injury."
(Side Note: When Fortune came out they were led by Kaz.....really, you have AJ and Daniels, and you make Kaz the mouthpiece. Are you kidding me?)
Overall this segment was so-so, you had a great promo playing up Immortal by Ray, but then you had to start breaking up a stable that only just got set with all its members. I don't know if I liked this or hated this so I'll give it a middle of the road grade. Also minus 1.5 points for Karen and Jeff Jarrett being on my TV.
Overall Segment Rating: 5 out of 10
Match #1: Madison Rayne vs Miss Tessmacher w/Tara
I will not breakdown this match, as it would be an insult to Sara Del Rey and all the women WRESTLERS at Shimmer, terrible, just terrible. Also Taz needs to realize that not all people watching this are 6. Match was complete eye-candy that you could easily one up with a simple google search.
Winner: Miss Tess by pinfall
Overall Match Rating: 3.5 out of 10 (I gave it a rating for one reason and one reason alone, because Miss Tess won, which at least made me happy.)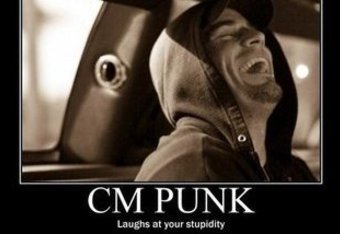 After the match, Tess gets jumped, Mickie saunters down the aisle to make the slowest save ever, but gets stopped by Zombie Love and Winter. At least this match built towards the PPV if nothing else.
BFG recap, yet again I have to say that I fam getting a little sick of this tournament. Good idea, poor execution.
Match #2: Devon vs AJ Styles
So Devon and AJ square off here. Good to see the crowd is as dead as possible for this match (dear Impact Zone fans, I know you get in free, but show some sort of interest in the product, it makes it better for us at home, okay), also it's good to see were still giving guys like Devon and Devon's kids more airtime then the young guys in the back.
On that note I'd like to wish Amazing Red the best of luck in his future endeavors as he was released by the company earlier today, you can check out that story if you click here.
So this match was slow, and not all that entertaining. The fact that Devon won, even if it was after a Daniels distraction, is a spit in the face of every person that calls themselves a TNA fan, anyone that ever paid a dime for this product, and most importantly AJ Styles.
He should not, let me repeat, should not be losing to Devon Dudley (and thats coming from a Dudleys mark, a guy who rates The Dudleys as the greatest tag team of all time), awful, just awful.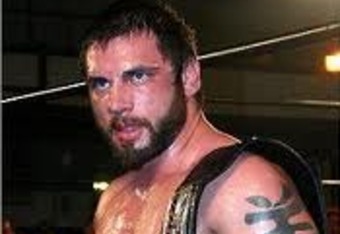 Winner: Devon by pinfall via roll-up after Daniels accidentally distracted AJ
Overall Match Rating: 4 out of 10
That's another thing, are we actually going to get another AJ/Daniels feud, can TNA creative come up with anything else? Sure they have put on great matches before, yes I like heel Daniels better then face, but come on TNA, do something new.
After the match we get a solid promo for Hardcore Justice......you know the PPV.......this Sunday......like three days away. Oh well promo was well done and I might buy the PPV, still deciding.
Match #3: Pope vs Samoa Joe
Once again we are left wondering "Who really did kidnap Samoa Joe?" One of these days we'll uncover that answer, but today is not that day.
Matt Morgan's on commentary, he's actually good, better than Taz (a.k.a. LET THE PIGEONS LOOSE).
Hey look, Eric Bischoff's son is the ref for this match, also there's a guy who's having his "Hey Colt Cabana Sign" confiscated, nice job, TNA, don't let the fans have fun, beat them up until they like what you want them to like.
Not a bad match, these two are good in the ring, definitely good chemistry between these two. Finish comes when Samoa Joe gets Pope to tap out from his rear naked choke.
Winner: Samoa......wait no, I'm sorry Samoa Joe isn't allowed to win because that would make sense, actually the ref reversed the decision after Joe wouldn't release the hold (this was when I knew it was time for a few drinks to calm my nerves).
Winner: Pope by DQ via Vince Russo'd
Ladies and Gents, Samoa Joe is now at negative, once again, NEGATIVE 10 POINTS in the BFG series. Also I'm hearing rumors that he may start cutting worked shoots on this. I hope that report is dead wrong, but I would not be surprised.
Overall Match Rating: 4 out of 10
Samoa Joe yells about killing the ref, why, who knows. Very bad promo here.
I smell Ken Shamrock in the late 90's meeting CM Punk a few weeks ago here with a dash of Vince Russo, it smells like death.
Match #4: Street Fight; Hernandez (w/Mexican America) vs Robert Roode (w/James Storm)
So we have a singles match here, but we have 3 tag teams involved, huh, not sure how I feel about that.
I'll tell you what I don't like, botched finishes, stupid near falls near the ropes, and Mexican America doing anything.
Botchamania's running wild in TNA.
Winner: Hernandez via pinfall
Overall Match Rating: 3 out of 10
Bully Ray gives Mr. Anderson a low blow backstage, whatever.
Match #5: Austin Aries vs Alex Shelley
Hey look, a match that builds up to the PPV, that's a novel idea, maybe we should do that more.
Austin Aries yet again showed why he is the best wrestler in TNA today. Solid match, match of the night, and yet again my favorite segment of the week revolved around these two, they are one of the reason's I'm still watching Impact right now.
Taz decides this whole X-Division thing isn't for me, and calls it "annoying," way to bury the best thing in your company, Taz, the same way you buried ECW when you went to the WWE and became a glorified jobber.
Winner: Double A by pinfall via Brain Buster
 Aries gets on the mic afterwords and does his thing, Brian Kendrick makes the save, and I enjoyed every bit of it.
Overall Match and Segment Rating: 8.5 out of 10
 Eric Young making the Television Championship seem even weaker, nice job creative.
Sting/Angle promo that is so-so.
Angle says Sting is better than he was in 1998, I call BS times 1000. He then says that we should expect Sting/Angle to be one of the best matches of all time, I call BS times 100000000. There's building up a match and then there's just saying something stupid. Kurt did the latter of the two there.
Match #6 Scott Steiner & Gunner v Rob Van Dam & Crimson
This match can be looked at 1 of 3 ways. It can be seen as a solid match, a good match when compared to the other BFG matches, or as a mediocre main event.
RVD continues to get pushed, which to me is a mistake, but I won't be too critical, the match was good.
I can't wait for Crimson to destroy him at Hardcore Justice though.
Winners: RVD & Crimson by pinfall via Five-Star Frog Splash
Ending was well done.
Overall Match Rating: 7 out of 10
Contract Signing
I'm not a big fan of contract signings, and this was no different. I'll say this though, it did build up for the PPV, and you know what, I've decided that I'll throw in a few bucks and have a little viewing party, why not.
Sting was toned down, which is a good thing, and Angle was solid on the mic again.
So as far as contract signings go this was okay.
Overall Segment Rating: 7 out of 10
This TNA go home show was kind of weak; for every step they took forward, they took two back. It seems that in trying to build up BFG, this PPV was left out of the mix. At least they did build the PPV up a bit, but I don't see PPV sells being that good for this.
Devon and Pope winning were terrible, PPV matches being announced three days before is awful and the idea of Anderson or Bully Ray turning this quickly is not a good idea.
That being said I didn't hate this TNA, there were good things, Austin Aries is one, Alex Shelley is another, other then that it's hard to find anything great on this show. Then again, as many of you pointed out last week, I'm a dumb WWE mark and I am a TNA hater (even though I've watched TNA and bought PPV's since 2003, attended several TNA PPV's including Unbreakable 2005, and probably one of the few people reading this right now that actually buy the PPV's and don't watch illegal streams, that's how much I want TNA to fail XD).
Overall the average rating from all the matches and the segments was a 5.25.
I decided to bump it up to a 5.5 because there were a few things I generally liked.
Overall Impact Rating: 5.5
Rating Scale   
A=10-9 (Exceptional Show)  
B=8.9-7.5  (Great Show)  
C=7.5-6    (Average Show)
D=5.9-4.5  (Below Average Show)
F=4.4>  (Dog Kennel From Hell)
Thanks for reading and as always, be sure to comment.
 Twitter. Send me questions for my first Q&A article which will be coming soon.
And if you would like to check out my last article, which was a review of Ring of Honor's Honor Takes Center Stage Night 1, click here. 
This is Grim telling you to take care and once again thanks for reading.
See you, Space Cowboy...