Saving NASCAR's Brickyard 400: 5 Must-Have Improvements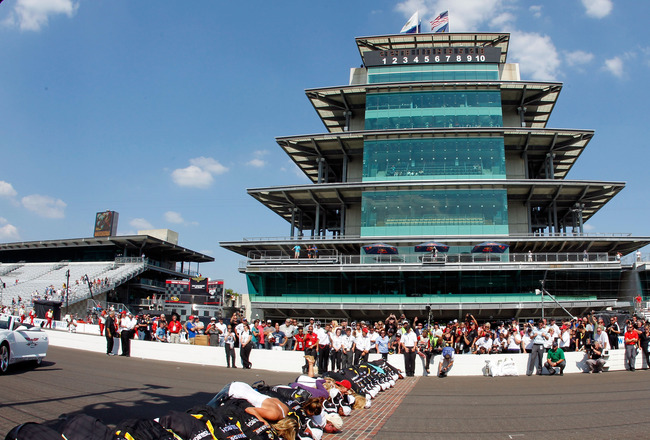 Geoff Burke/Getty Images
This year's Brickyard 400 at the Indianapolis Motor Speedway raises a question that is increasingly heard at NASCAR events: Where did all the fans go?
According to published reports, NASCAR estimates that 138,000 attended this year's race. That's down from a 2010 estimate of 140,000 and is way down compared to a 2007 figure of 270,000.
All this means the Speedway was less than half full this year, a perspective reinforced by TV views of sparsely filled or desolate grandstands.
What's a sanctioning body to do? Here are five must-have improvements that NASCAR could make to save the Brickyard 400.
1. Run It at Night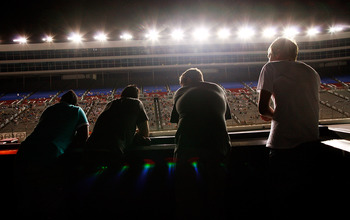 Tom Pennington/Getty Images
Do you have any idea how hot you get sitting in the sun in July in Indianapolis? Let's just say the comfort index at the track is not an incentive for ticket buyers.
Improvement: Rename the race The Moonshine 400 and let it start after sundown, when it's 20 degrees cooler. Yes, the Speedway has no lights for night racing, but that's where the fun begins. Replace those headlight decals on the race cars with real high beams. Then drivers who crash out their competitors won't be lying when they say, "I didn't see him."
2. Pull Those Fenders Off the Cars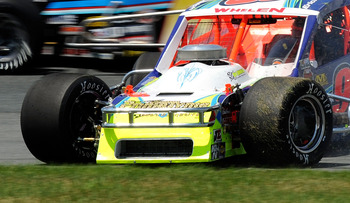 Jared C. Tilton/Getty Images
Indianapolis is the capital of open-wheel racing. Go with the flow and make those stockers look like IndyCar roadsters from the past simply by removing their fenders. The fans will love you for it.
3. Switch to the Road Course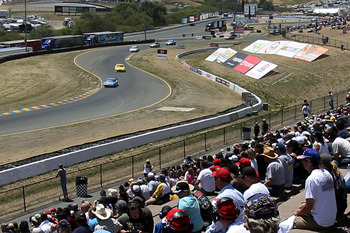 Jed Jacobsohn/Getty Images
NASCAR stock cars are most entertaining when they are driven on a road course. Indianapolis Motor Speedway just so happens to have one available. The Formula One boys apparently are finished with it, meaning that the Indy infield course could be a NASCAR exclusive.
4. Introduce Gambling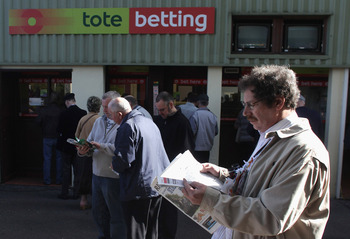 Julian Herbert/Getty Images
You don't need to be Secretariat to take advantage of the drawing power of gambling. Set it up so fans who attend the race can bet on the race by placing a wager on their favorite driver. That would give them a rooting interest for sitting through the race. And don't those Hulmans have a little Native American blood in their veins?
5. Let Junior Win

John Harrelson/Getty Images
Dale Earnhardt Jr. apparently has forgotten how to win a motor race, but his legions of fans have not forgotten him. Draw them all to Indianapolis by implementing a special rule for the Brickyard 400: On every yellow flag caution, Junior will be permitted to lap the field. Call it "the Lucky Pup."
Keep Reading