WWE: Christian Finally the Main Eventer He Deserves to Be
July 30, 2011
The whole wrestling world is focused on CM Punk and with good reason. He has turned the wrestling upside down, helped usher in a new era, and is possibly poised to become the next face of WWE, but in all the CM Punk hype, one man has been forgotten, and he deserves to be acknowledge for his own struggle to the top.
And that man's name is Christian.
Christian is now a two-time World Champion, winning the title from Randy Orton at Money in the Bank after he spit in Orton's face, which caused Orton to disqualify himself, and thanks to the stipulation, gave the title to Christian.
Now I'm sure that most of the IWC was happy that Christian finally won back the title, despite whether they agree with the way he won it or not.
Many of the IWC feared that he would never be able to get back the title and would be soon dropped back down to mid-card once Orton beat him cleanly once again.
But instead, we have a new World Heavyweight Champion in Christian.
And the proves to me that Christian is finally a true main-eventer on Smackdown.
Ever since his return from injury at Elimination Chamber earlier this year, Christian has received the push of his wrestling career, and it's hard to disagree with it.
When Edge was forced to retire, Christian and Alberto Del Rio did battle for the vacated World Heavyweight Championship, and the IWC was in unanimous agreement that this was Christian's last shot, and if he didn't, he would forever be in mid-card obscurity.
But in the feel good moment of the year, Christian won the World Heavyweight Championship and celebrated with his best friend Edge as the crowd went nuts.
And I, and the IWC, could not have been any happier at that moment. After 17 years of clawing, scratching, and being underappreciated and underrated, Christian finally ascended to the top of the mountain.
Only to be knocked off days later by Randy Orton.
When Orton took the World Title from Christian after he won it so quickly, fans exploded with rage all over the Internet, feeling that this was a slap in the face to Christian, his fans, and all the hard work he has done for the business.
Many felt he was going to be dropped back to mid-card soon, and for good reason, as it's been heavily rumored for years that Vince doesn't see Christian as a main-event guy.
And with Christian losing to Randy Orton every time they faced off, those feelings seemed very close to reality.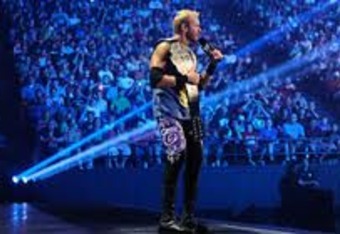 But that all changed at Money in the Bank.
Christian is once again World Champ and back on top, and has been give the ball on Smackdown, and he has taken off with it, in my opinion.
Not only has Christian continued to give great promos and play his new heel character to perfection, he also looked very strong as a champion.
He's beaten both Ezekiel Jackson and John Morrison in back-to-back weeks, and what makes it better, is that he did so both cleanly. No low blows, eye rakes, or dirty means. He beat both of them fair and square in the middle of the ring.
Now when a heel is booked like that as champion, then you're being pushed as a main-eventer.
At Summerslam, he goes against Randy Orton for possibly for the last time in a No Holds Barred Match, and if he can beat Orton there, clean or not, then no doubt he will be a bonafide main-eventer.
And in my opinion, he will do it.
Seriously, if WWE didn't want Christian as a main-eventer, why give him a second reign as World Champ? They could've easily kept the title on Orton and find a way to keep the feud going towards Summerslam if they thought that way now.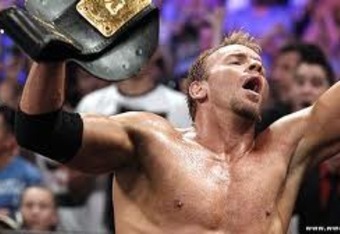 But they gave Christian the title, and with Triple H at the helm and with guys like Punk and Bryan finally being pushed, Christian's time has finally arrived in the WWE.
And he most certainly deserves it. After doing practically everything there is to do in the business, including creating TLC, it is no wonder why many people called for him to be the champ, and Christian is finally being given that chance.
He has been a main-event staple on Smackdown for the past few months, and has proven to everyone that he can most certainly handle it, and now that he is once again World Champion, I think it's become clear that, for now at least, WWE is giving him a chance.
Christian is finally a WWE main-eventer, and at Summerslam, he will remain World Champion, and stay at the top which he has deserved for so long.