NHL Hall of Fame 2011: 12 Current Players Destined for Enshrinement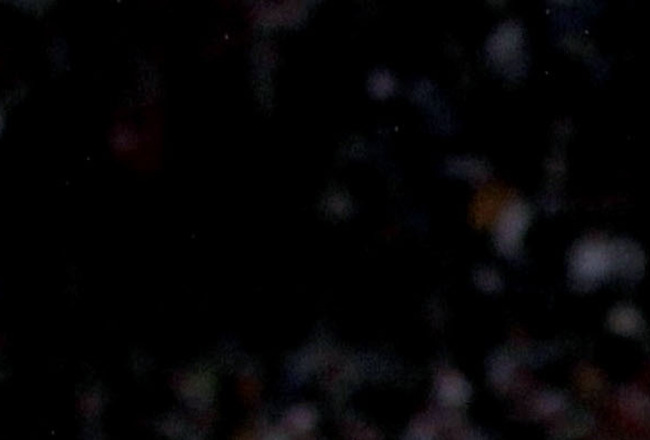 Jamie Squire/Getty Images
On June 28 it was announced that the 2011 class of Hall of Fame inductees would be a star-studded one, with Ed Belfour, Joe Nieuwendyk, and Doug Gilmour headlining the group. While the NHL HoF committee's selection process has often come under fire (due to such glaring omissions as Pavel Bure, Adam Oates, and the late-great Pat Burns), being voted in to the Hall of Fame is nevertheless a prestigious achievement.
This list includes twelve players who, for my money, can start to pencil in "Hall of Famer" to their resume, while ignoring some of the older surefire candidates (Brodeur, Lidstrom, etc.).
1. Ryan Getzlaf (Anaheim)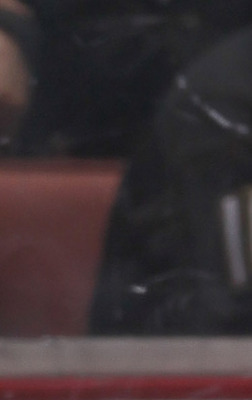 Jeff Gross/Getty Images
This 26 year-old pride of Regina has already stacked up a fairly impressive resume with a Stanley Cup, an Olympic gold medal, and a gold medal at the World Juniors under his belt.
Getzlaf is a strong candidate to captain Canada's men's ice hockey squad at the 2014 Olympics in Socchi as he will attempt to defend his gold medal win at last year's event in Vancouver.
He's one of the best and most dominant players of his ilk in the National Hockey League and you can bet he'll one day see himself inducted into the Hockey Hall of Fame.
2. Tim Thomas (Boston)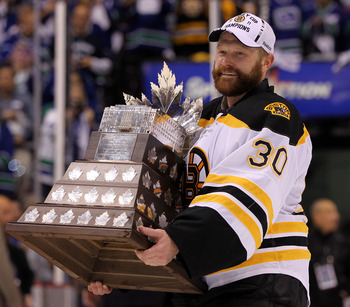 Bruce Bennett/Getty Images
Simply put, Tim Thomas had one of the most dominant postseasons in NHL history this past spring, but his trip to the Stanley Cup was not always a graceful one, having played professional hockey in just about every country in Europe along the way. He only won the Bruins' starting role in 2006 at the age of 32 and if you had asked me three years ago, there's no way Thomas would have made this list.
But now, in July 2011, after a season where he won just about every goaltending award imaginable and established himself as a legend in Boston among the likes of Bobby Orr, Bill Russell, and Tom Brady, there's no way Tim Thomas won't make the Hall of Fame.
3. Jarome Iginla (Calgary)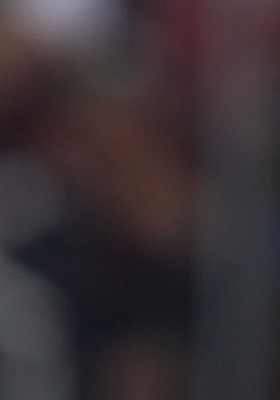 Christian Petersen/Getty Images
If it weren't for a blown call in Game Six of the 2004 Finals, Jarome Iginla would be a Stanley Cup champion, and well deserving of that title. He's the longest-tenured captain in Flames history, the all-time club leader in goals and points, and won Olympic gold with Canada in 2002 and 2010, setting up Sidney Crosby's "Golden Goal" in the latter.
Iginla has won the Art Ross Trophy, the Lester B. Pearson Award, and the Rocket Richard Trophy twice during his 15-year career. He's easily the greatest player to ever suit up for the Calgary Flames, and that's why he'll be a first-ballot pick for the Hall of Fame in the years to come.
4. Jonathan Toews (Chicago)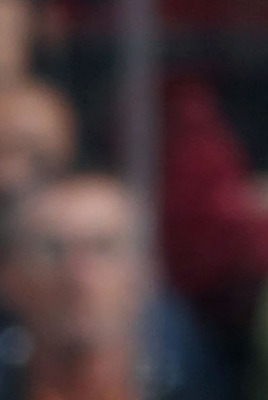 Christian Petersen/Getty Images
At the age of 23, Jonathan Toews has already achieved what many other players will not do throughout their entire careers. He's a Stanley Cup champion, a Conn Smythe winner, an Olympic gold medalist (receiving 'Best Forward' honours at the '10 Olympics), and a two-time World Junior champion. At 23! He's only played in the NHL for four years!
It'll be interesting to see what else the Blackhawks captain can accomplish as his career progresses, but one thing is for certain: he'll be in the Hall of Fame when it's all over.
5. Pavel Datsyuk (Detroit)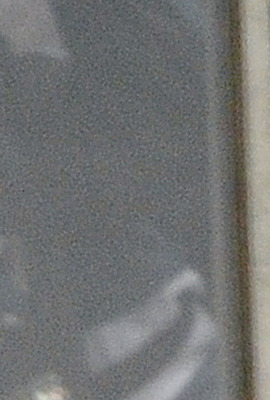 Thearon W. Henderson/Getty Images
When Pavel Datsyuk retires, the NHL might rename the Lady Byng Memorial Trophy after him: with four Lady Byngs on his mantelpiece he's won it more times than anybody else since Wayne Gretzky. He's also won the Frank J. Selke Trophy as the league's top defensive forward three times.
Drafted 171st overall by the Wings in 1998, Datsyuk has become known as one of the greatest puckhandlers of his generation, helping Detroit to two Stanley Cup wins in 2002 and 2008. One day his No. 13 sweater will hang from the rafters at the Joe and he'll be a Hall of Famer to boot.
6. Shea Weber (Nashville)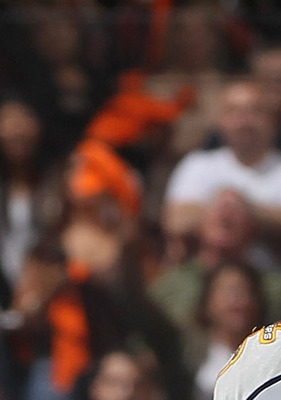 Jeff Gross/Getty Images
Shea Weber is the third player on this list who achieved golden glory for Canada at the Vancouver Olympics in 2010. Since joining the Predators full-time in 2006 Shea Weber has become one of the league's elite defensemen, narrowly losing the Norris Trophy to seven-time winner Niklas Lidstrom this past June. With Weber's help, Nashville is quickly becoming a team on the rise both on and off the ice, and I'm sure he'll eventually have his share of Norris Trophies under his belt.
At only 25 years of age Shea Weber is set to dominate the NHL for the foreseeable future, and will probably see himself inducted into the Hall of Fame one day.
7. Chris Pronger (Philadelphia)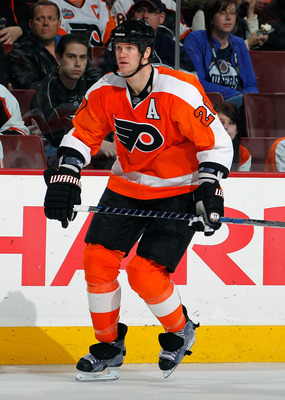 Paul Bereswill/Getty Images
In 1999-2000, then a member of the St. Louis Blues, Chris Pronger became the first defenseman to win the Hart Trophy since Bobby Orr did it in 1972. Along with Ryan Getzlaf he hoisted the Stanley Cup for the first time back in 2007, scoring 15 points in 18 games. He was a key component on both of Canada's gold medal-winning squads in 2002 and 2010. He won gold in the World Championship in 1997 and gold in the World Juniors in 1993. He's been to the Cup Final three times for three different teams since the lockout, and neither Anaheim or Edmonton have been the same without him.
As one of the most feared (and allegedly dirty) hitters of his kind since Scott Stevens patrolled the blue line, Chris Pronger would be a shoo-in for the Hall if he were to retire today.
8. Sidney Crosby (Pittsburgh)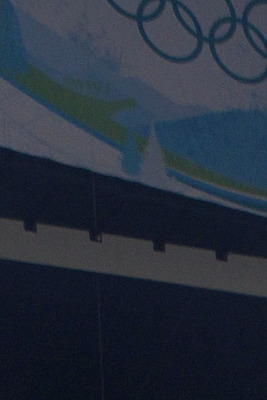 Bruce Bennett/Getty Images
I promise I'll stop romanticizing the 2010 Olympics.
Since the Penguins won the 'Sidney Crosby Sweepstakes' back in the summer of 2005 he has easily lived up to the hype of his junior days and become the superstar player everyone expected him to be. He was the youngest player ever to record 100 points and the youngest player ever to captain his team to a Stanley Cup championship. He managed to led the team in points this past season even though he missed 41 games.
He's the face of the league and its best player by far.
There isn't much to say about Sid the Kid that hasn't already been said 1,000 times, but along with Jonathan Toews and Chris Pronger, Crosby could probably make the Hall of Fame if he were to retire today.
9. Joe Thornton (San Jose)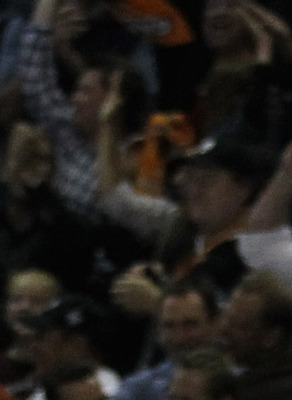 Ezra Shaw/Getty Images
Recent postseason disappointments aside, there's no denying that Joe Thornton has been a dominant player in the NHL. He won both the Art Ross and Hart Trophies in 2006 putting up a remarkable 125 points with Boston and San Jose. He's had two other 100-point seasons and four other seasons of 85 points or more since entering the NHL in 1997.
He's been quite successful as a member of Team Canada, winning gold at the Olympics, World Juniors, and World Championships, but the allure of lifting the Stanley Cup has eluded him for years, and it's been well documented.
Jumbo Joe is a superstar centre, well-respected both on and off the ice, and should see his way into the Hall of Fame when he retires.
10. Steven Stamkos (Tampa Bay)
Justin K. Aller/Getty Images
Although Steven Stamkos had a somewhat disappointing rookie campaign in 2008-09 he has managed to score 96 goals in the last two seasons combined, which is more than either Alexander Ovechkin or Sidney Crosby can boast.
He was recently unveiled as EA Sports' cover boy for the 2012 installment of their long-running series of NHL video games, and after resigning with the Lightning for five more years, Stamkos seems set to be a yearly contender for the Rocket Richard Trophy (and perhaps more), which is why I predict he'll one day be a Hall of Famer.
11. Daniel & Henrik Sedin (Vancouver)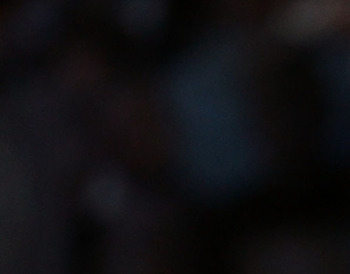 Bruce Bennett/Getty Images
For the first few years of the Sedins' NHL careers they were known around Vancouver as the 'Sedin sisters,' evidently lacking the determination and pure ability that was expected of them upon being drafted second and third overall in 1999. Since then they have become some of the team's greatest players in franchise history, culminating consecutive Art Ross Trophies in 2010 and 2011 for Henrik and Daniel respectively (Henrik also received the Hart Trophy in 2010 for his efforts). They helped lead the Canucks to their first berth in the Final since 1994 and came within one game of winning it all.
The Sedins are two of the most offensively gifted players in NHL history, and easily one of the league's most feared (and defended) one-two punches today, which is why they will one day become the franchise's first-ever Hall of Fame inductees.
12. Alexander Ovechkin (Washington)
On January 16, 2006, in a game against the Phoenix Coyotes, Alexander Ovechkin scored arguably the prettiest goal in NHL history. He's a firecracker constantly waiting to go off and unquestionably the most electrifying player the league has seen since the days of Pavel Bure. While the 'Great Eight' may share Joe Thornton's affliction of postseason collapses, he has owned the NHL since arriving here from Europe.
At the age of 25, he's already amassed three 50 goal seasons and one 60 goal season. In just six years, he's won two Hart Trophies, a Calder Memorial Trophy, an Art Ross Trophy and two Rocket Richard Trophies. Surely success in the postseason cannot be far behind, nor is an induction into the Hockey Hall of Fame.
Keep Reading