Nate Marquardt Discusses His Future, His Suspension, and the Haters
July 16, 2011
Jon Kopaloff/Getty Images
Nate "The Great" Marquardt has endured, by his own admission, the most challenging period in his 12-year professional fighting career.
With his suspension for elevated testosterone lifted, Marquardt is hopeful that he will one day be re-employed by the UFC. UFC President Dana White, however, has stated that Marquardt's days inside the famed Octagon are over.
Without a contract to compete, Marquardt is the sport's most sought after free agent. Lining up competitors in his future, "The Great" has isolated Ben Askren, BJ Penn, Paul Daley and Hector Lombard; fighters who Marquardt believes kicked the seasoned veteran when he was down.
Speaking with MMAjunkie.com, Marquardt was quoted as saying, "Some of the fighters that think they're so cool and tough by kicking a guy when he's down – as far as my career, this has been one of the worst times of my life, and these guys are calling me a cheater and talking crap – I've taken note as to who those guys are, and I'm going to come for them."
Focused on retribution inside the Octagon, Marquardt did not back down from his comments.  "I think you know who these guys are – Ben Askren, B.J. Penn, Paul Daley, Hector Lombard, cowards talking crap about a guy when he's in such a situation. They're trying to take advantage of the situation. They're bullies. Those are the guys I want to beat up."
In the time since his elevated testosterone levels were made public and Marquardt's subsequent removal from the main event at UFC Live 4 on June 26th and eventual dismissal from the UFC, a myriad of fans, experts, and fellow fighters have criticized Marquardt for his poor-decision making and ultimate dismissal from the sport's largest promotion.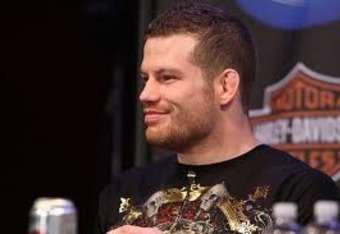 Claiming accountability for his actions, Marquardt told MMAjunkie.com, "I'm not putting the blame on everyone else. Everyone had their little piece of fault, but I accept my part in the blame. There's things I'm doing now that will prevent this from ever happening again or ever becoming an issue."
With 43 fights in his professional career, his main event matchup with Rick Story at UFC Live 4 was supposed to be "The Great's" debut at welterweight with the hopes of making a championship run against Georges St-Pierre.
Those original plans are now scrapped. However, Marquardt is still focused and driven to compete at the sport's highest level. Calling Dana White a "reasonable man," Marquardt will continue to prepare and train like a professional with his future unknown.
Accepting one life lesson out of the past three weeks of tumultuous affairs, Marquardt said, "It's funny. In a time like this, you really find out who your friends are. I feel blessed to know I have so many true friends."
I welcome your comments.
Todd Seyler