British Open 2011 Results: 10 Unknowns Setting Themselves Up for a Weekend Run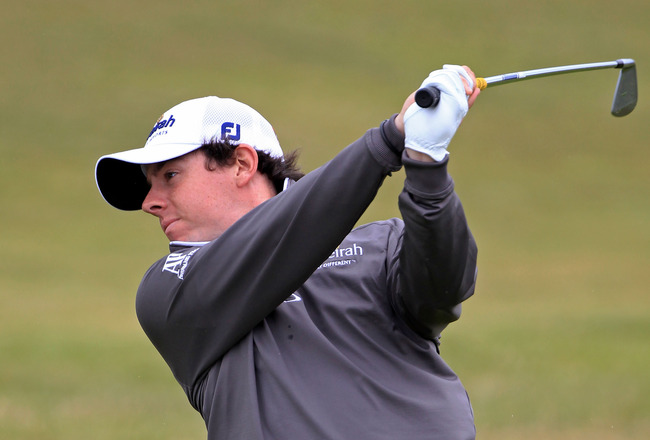 Streeter Lecka/Getty Images
The British Open is underway and with Rory McIlroy struggling at the beginning there are numerous young contenders who are setting themselves up for a weekend run at the cup.
After an exciting opening round, here are the 10 contenders that might make a run at it.
James Evens serves as a National Featured Columnist for college football and basketball, as well as the FC for the Purdue Boilermakers. Follow him on Twitter or like him on Facebook.
Tom Lewis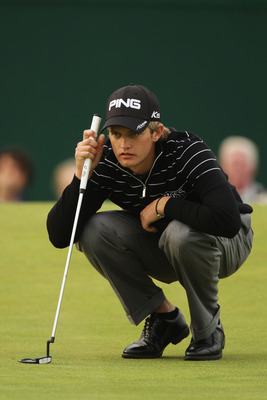 Ross Kinnaird/Getty Images
Tom Lewis is a 20 year old amateur who is leading the British Open after the first round.
He fired a five under which is quite the feat considering the tough course and the conditions on the first day of the Open.
Lewis is sure to turn pro after this wonderful performance.
Thomas Bjorn
Ross Kinnaird/Getty Images
Although this guy is pretty well known around the European tour, he is basically unknown in the United States.
He played primarily on the European tour and has had 11 wins.
He almsot won the British Open a few years ago, but got caught in a pot Bunker.
Bjorn wants revenge and could get it if he continues playing like he did in round one of the open.
Webb Simpson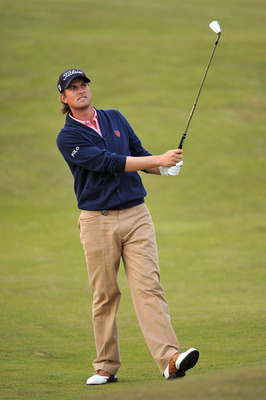 Stuart Franklin/Getty Images
Although the hardcore golf fans know him, he is not known to the casual golf fan.
Simpson is an American who has put himself in a great shot to win this championship.
He is playing great golf and is looking to break the American major draught.
Darren Clarke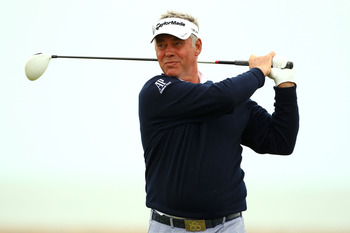 Scott Halleran/Getty Images
Darren Clarke hasn't been in the spotlight much since his last win on the PGA tour, but this guy has still got it from the looks of his opening round.
Clarke is looking to win his first major and be immortalized in golf.
Pablo Larrazabal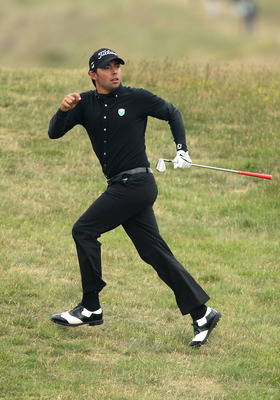 Andrew Redington/Getty Images
Larrazabal is a golfer that is not known at all in the United States.
He has had two wins on the European tour, but nothing spectacular. This Spanish golfer could make a run at the title, and surprise us all this weekend.
Kyle Stanley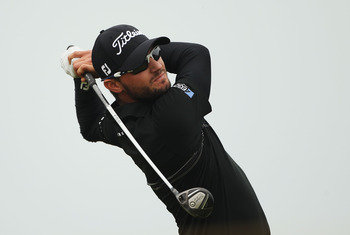 Andrew Redington/Getty Images
Stanley almost did not get the nod to compete in the British Open, but secured one of the final spots with a second place finish last week at the John Deere.
Stanley is an American who has a great shot at the Open.
He is young and has put himself in a great spot.
Fredrick Andersson Hed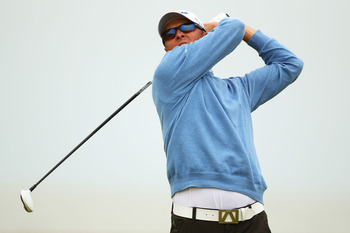 Scott Halleran/Getty Images
Hed is a player that is basically an unknown to anyone who does not follow the European tour.
He has won one event on tour and is looking to make a big impression as this is going to be one of his final chances to win a major.
The 39 year old, could start the summer of with a bang with a victory here.
Kurt Barnes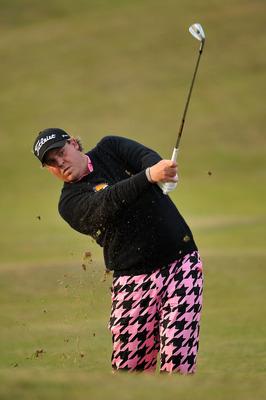 Stuart Franklin/Getty Images
Although there is another Barnes who is quite well known, Kurt is not.
Kurt is an Australian golfer who does not play in many events on the European Tour, or the PGA.
Barnes is looking to create a name for himself, in the even he was cut from just a year ago.
Jung-Gon Hwang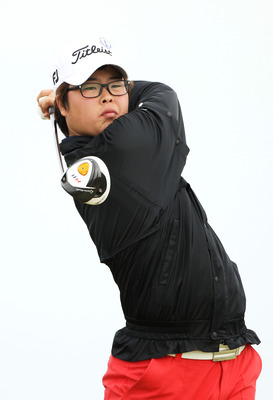 Andrew Redington/Getty Images
Hwang does not even have a wikipedia page, I mean that is seriously unknown.
Hwang is a Japanese golfer who has a win on the Japanese tour but doesn't have much anywhere else.
If he was to come up with a big win, or run in this tournament, he would surely have his career propelled to the top.
Simon Dyson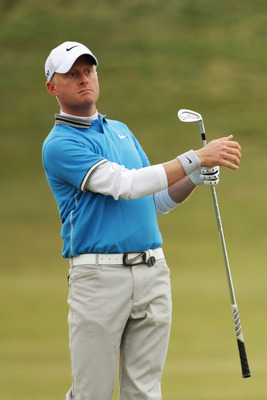 Ross Kinnaird/Getty Images
Simon Dyson has two European wins and debuted in 2000 as a professional, but just doesn't have his name known in the states.
Dyson is looking to win his home tournament and make a loud bang in England.
The 33 year old needs to step up, as his window of opportunity is closing.
Keep Reading