The 11 Greatest Fan-on-the-Field Moments Caught on Film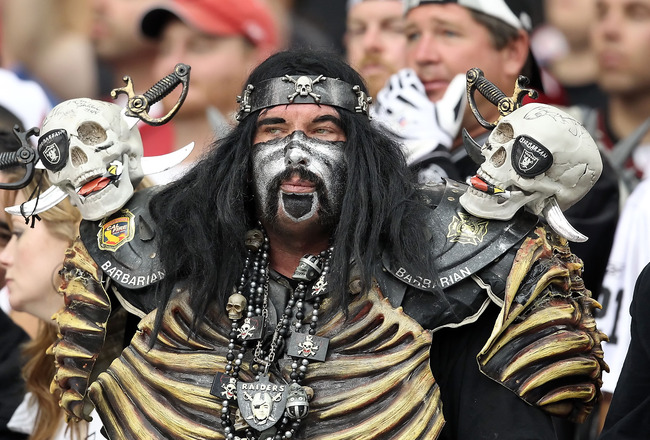 Christian Petersen/Getty Images
NFL fans do some crazy things for the love of the game and the players who play them. In Green Bay they don dairy products. In the Mile High City "they" brave the cold clad only in barrels. And, in Oakland they eat babies.
Sometimes the body paint, the Sunday persona and the field level seats are not enough. These fans take it further.
Fan Takes Ball from Brett Favre
Do you think this guy got to keep the football?
Mike Curtis vs. Fan
This Mike Curtis hit is infamous.
Junior Seau Gets Tackled
The video kind of sucks but, the guy's motive is totally funny.
Referee Streaker
This one took some planning.
Fan Runs Through Play
The funniest part about this is the camera angle. The video's caption specified that the guy made it 80 yards before getting caught.
James Harrison Body Slams Dude
I don't believe him when he says this didn't hurt.
Commited Charger
I love that the Charger came off the bench to get the tackle.
Security Guard Wraps Up Intruding Fan
This security guard must have seen this as an opportunity to get noticed by the NFL scouts.
Kid Gets Smashed
It's not NFL but, it deserves an honorable mention for the shear brutality of it.
Keep Reading