WWE: CM Punk vs. John Cena, Money in the Bank; a Shocker Is Coming Our Way
July 12, 2011
Hey Bleachers.
For those of you who don't know me, My name is PS. Maraj, and this article is about what I am now sure will happen in five days at WWE ppv, Money In The Bank, in the match between WWE champion John Cena and CM Punk.
As you all know, the angle between John Cena, CM Punk and Vince McMahon has been the hottest thing in WWE for the past few weeks.
Many are wondering what will really happen at Money In The Bank, and what it could mean for WWE. I believe I have your answer, but first, lets go over this angle, its real-life background and its origins.
In April 2011, a rumor popped up on wrestling sites and dirtsheets that the iwc's favorite WWE superstar, CM Punk, was thinking about taking a break from WWE when his contract expired in September, or possibly leaving the company forever.
This rumor quickly became the hottest topic within the iwc. Many fans of Punk were worried by said rumor and some would check the dirtsheets as often as multiple times per day, hoping to get an update on Punk's situation with WWE.
Then, on June 20th, Punk would become the No. 1 contender for the WWE championship by winning a triple threat match. He subsequently proclaimed that his contact was expiring the day after Money In The Bank and he would indeed be leaving the WWE after winning the WWE championship, and he'd be taking the title with him.
This led many to believe that Punk would actually be leaving WWE after MITB, after Cena did his usual "Superman" thing and defeated him cleanly for the win. Of course, some (like myself) were reluctant to believe that our savior was truly leaving, and we pointed out that his contract was actually supposed to expire in September, two months after MITB.
However, the general feeling was that Punk would be leaving WWE, at least temporarily.
Then came the shoot. On the following week of Raw, Punk would cut one of the greatest promos of all time. It was a worked shoot promo directed at WWE, during which Punk released years of real-life frustration with WWE. He would call John Cena, The Rock and Hulk Hogan ass-kissers of Vince McMahon,  WWE's head of talent relations, John Laurinaitis, a "douchebag yes-man," Stephanie McMahon idiotic and her husband Triple H a doofus.
He would also mention other wrestling promotions, such as New Japan Pro Wrestling and ROH. He would even go on to insinuate that WWE would be better after Vince McMahon's death and threatened to tell a personal story about the boss, at which point his microphone was cut off.
A notice was then issued on WWE.com that Punk had been suspended for his words and was no longer No. 1 contender for the title.
And by the way, it was at this point that I came up with my theory, which I will get to soon.
Within minutes, this promo would set the internet ablaze. The entire IWC was wondering and speculating as to what Punk's promo could mean for his career and for WWE as a whole. The next week's Raw would be taped that same night though, due to WWE's touring Australia, so we were able to get some answers.
Let's be honest; who didn't read those spoilers?
One said Raw, John Cena would call out Vince McMahon at the beginning, wanting an explanation for the suspension of Punk. A meeting between the two was scheduled to take place later on in the night.
Meanwhile, Alberto Del Rio would win a triple threat match, making him the No. 1 contender for the title. However, later on in the night, Cena was able to convince McMahon to lift Punk's suspension by threatening to quit. Vince did so on the condition that if Cena were to lose the title to Punk at MITB, he would be "fired."
Over the next two weeks, the hottest topic of the IWC would remain CM Punk. Many were convinced that he would re-sign with the company. Then came the slur.
While working a live show in Australia, CM Punk would direct a homophobic slur a fan who, apparently, had been insulting him. The video would soon end up on TMZ and WWE's friends in GLAAD were soon all over it.
A WWE representative told them that CM Punk would actually be leaving the company in two weeks' time and that his departure was not part of a storyline.
Now, while this announcement did convince quite a few people that Punk was actually leaving the company, it actually added more fuel to my idea, which we will get to in just a moment.
Then of course, came last night's Monday Night Raw, which was billed as being CM Punk and possibly John Cena's last Raw ever. CM Punk would open the show and he would come out to a loud babyface reaction, which he would receive for the rest of the night.
He cuts yet another great promo before suggesting that he and Vince have their contract negotiation in the ring. Cena would then come down to the ring and cut a pretty good promo of his own on Punk.
They were then interrupted by the Raw GM. Punk left the ring, to return for his negotiation with Vince later that night.
Later that night, we would see the contract negotiation of CM Punk with Vince McMahon. A segment that I feel should go down as one of the most well done segments in WWE history. CM Punk gave Vince a new, highly unreasonable contract to sign.
He would also mock and ridicule his boss during their "negotiation," even forcing the boss to apologize to Punk's friends, Colt Cabana and Luke Gallows, both of whom were fired from WWE by Vince.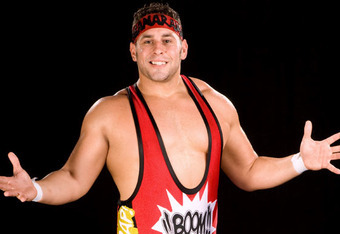 Vince seemed like he was about to sign the contract, when John Cena interrupted them. Cena would trash Vince as well, and argue with Punk to the point that he punched Punk in the face. CM Punk would then tear up his WWE contract and state that WWE fans could say goodbye to the championship, say goodbye to John Cena and say goodbye, to CM Punk.
Now, finally, onto my prediction for Money In The Bank. Here is the scenario.
About 30 minutes into the match, Vince McMahon comes down to ringside. Announcers play this up as Vince trying to support Cena. Cena, who is in control at this point, is distracted by the sight of Vince for just a second, which is long enough for Punk to quickly capitalize with a GTS.
He covers Cena, who is barely able to kick out at two-and-a-half. Vince breathes a sigh of relief and holds his heart. Punk then goes for another GTS, but Cena reverses it into an AA. He goes for the cover on Punk, but Vince pulls the referee out of the ring before he can finish the count, and drills him with a right hand.
Cena is shocked at this. He runs to the outside, grabs Vince and throws him into the ring. He goes for the AA on Vince, when Punk hits him with a low blow from behind. Punk then drops Cena with the GTS and pins him, with Vince McMahon himself making the three count.
Vince and Punk then celebrate the victory and Vince offers Punk a brand new contract, which Punk signs before shaking hands with the boss.
The next night on the final segment of Raw, CM Punk and Vince McMahon come down to the ring together to explain their actions of the previous night. Punk states that the entire time, he and Vince have been in cahoots.
He quotes Eric Bischoff in saying to the audience "Controversy Creates Cash." Vince then says that they did what they did, all to get rid of John Cena. CM Punk agrees with him an states that the John Cena era is over, and the CM Punk era has just begun.
Now, for justification of my points. I know what many of you will say. "Vince would NEVER EVER EVER fire John Cena you stupid smark!!" I agree with you, he won't. But remember, John Cena is injured.
None of his injuries are serious as of right now, but he is working through a lot of pain every night and I really think he needs a break, maybe until Survivor Series, to recover. He definitely can't afford to sustain a major injury that would leave him in bad shape for his match with The Rock at Wrestlemania 28.
The "fired" storyline would be a great way to get him off tv for a while and give him a big Superman comeback by Survivor Series, the kind that Vince loves. "But who will challenge CM Punk while Cena's gone?"
Simple, picture this. Two weeks after Money In The Bank, Vince McMahon and CM Punk are in the ring to announce the new no. 1 contender for Punk's title. Vince reveals him as, John Cena!! Cena's entrance goes off to a pop that quickly turns to boos when the audience sees that "Cena" is actually just a pale skinny guy, with gold teeth and tons of bling.
The match starts and the guy quickly trips and falls, allowing Punk to cover him. Punk and Vince then celebrate, when Triple H's music suddenly comes on to a huge pop. HHH then makes his way to the ring together with wife, Stephanie.
He says that Vince and Punk are running WWE into the ground, so he now needs to "take matters into his own hands." He then makes the match at Summerslam, Triple H vs CM Punk for the WWE title at Summerslam, with Stephanie in her husband's corner and Vince in Punk's.
If that doesn't sound like a great main event and potential feud, I don't know what does.
Also, I know many of you want to see a CM Punk face turn. (right now he's a tweener) Well, the beauty of the plan is that it will make people want to cheer for Punk, but because of his "selling out" to Vince they have to hate him.
This will eventually set up a CM Punk face turn. Picture this: Three weeks before Survivor Series, Cena is reinstated by Triple H (who failed to beat Punk for the title during their feud) and challenges Punk and Vince to a title match at SS.
After Cena wins the match after a hard fought battle, Vince calls Nexus (which will now have been joined by Drew McIntyre and Jack Swagger) down to the ring. They surprisingly let Cena go, before Vince orders them to attack Punk, setting up a face turn and a feud with the boss for the Straightedge Superstar.
Well, that's it for this article. Feel free to "like" it if you did and become a fan of me if you want to see more of my work.
Also, remember, debate is encouraged in the comments section, as is constructive criticism. But remember, play nice out there guys.