WWE/TNA: My Top Wrestling Divas of All Time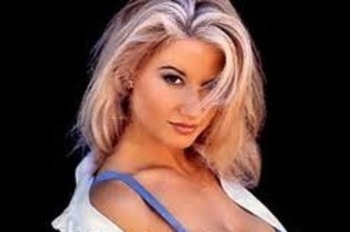 I am taking break from the norm. There will be a column on the PPV from tonight, but I am trying something a little different.
The state of women's wrestling in the two main organizations are viewed in two different realms. While TNA works at including its women as real wrestlers who are beautiful, the WWE works at making beauty the staple and if they can wrestle, then it is an added bonus.
This is a list of who I consider to be the hottest Divas/Managers to ever be involved in the sport. And while some of them never wrestled, they are still hot to look at.
Just being honest.
By the way, this is no order in terms of beauty. Just enjoy the sights.
Tara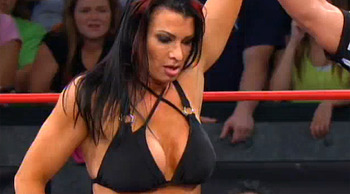 Tall and athletic is a good thing. She was just as hot in WWE and since coming to Florida, she has proved to be a good wrestler, right in the middle of the Knockouts title chase.
Christy Hemme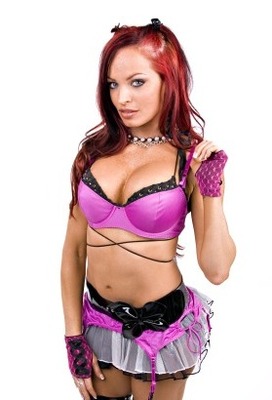 OK, she is now an announcer in TNA, but what a great thing to look at in the ring.
Since winning the WWE Divas search, she has posed in Playboy (shocker) and has given up a career in the ring as a wrestler to concentrate on her microphone skills.
Not a bad gig to have.
Baby Doll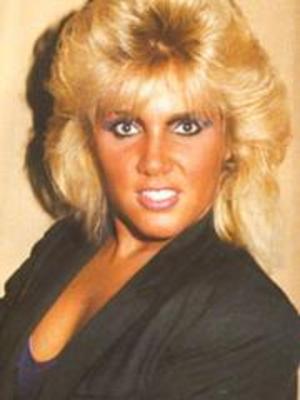 I am throwing this one in.
In the early 80's she was smoking hot. She was valet for Tully Blanchard and then Dusty Rhodes and played an important role in the NWA in the Carolinas.
She was Pat Benetar with blonde hair and had the best hair since Farah Faucett.
Miss Elizabeth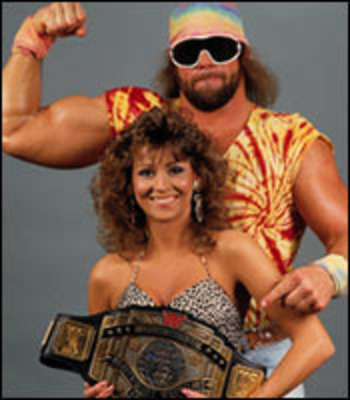 She was pretty and was vital to the rise and fall of the Macho Man Randy Savage.
But at times, Elizabeth was frail and lithe and proved to be a liability in and out of the ring.
She was great to look at but she should have never been allowed at ringside.
Sunny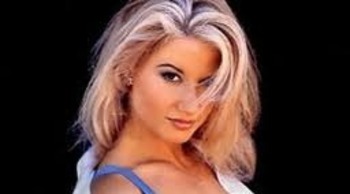 Oh, Tammy Stych was awesome to look at. And her managing ability wasn't bad either.
She was the object of every man's desire in the WWE.
He addictions caught up with her and she eventually left wrestling.
But still, something to behold.
Miss Tessmacher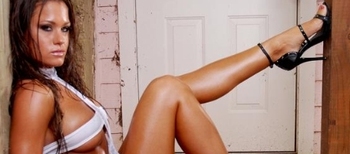 She gets better and better each week.
Her recent teaming with Mickie James and Velvet Sky has made her a better wrestler. But seriously, we love it more when she enters the ring. That is where the action is.
Missy Hyatt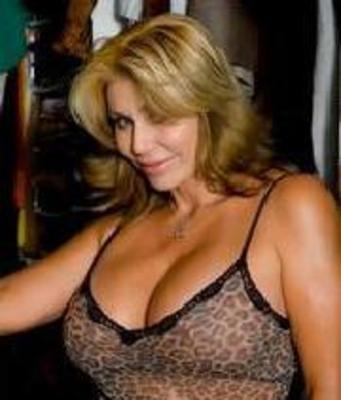 Another throwback to the NWA. Missy Hyatt was just amazing and with "Hot Stuff" Eddie Gilbert, it was a match made in wrestling heaven.
Even after Gilbert died, Hyatt remained active in wrestling in the south.
Her fans are very glad she did.
Lacey Von Erich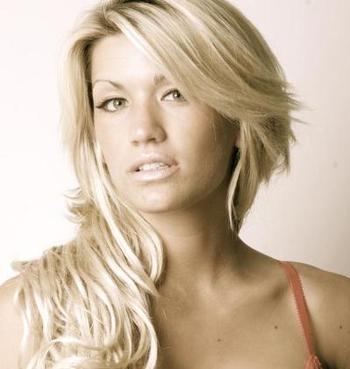 Oh, she is doing her family proud.
Von Erich even uses the family's finishing hold to end matches—the dreaded "claw."
Von Erich was on TNA and a member of the "Beautiful People." This is one fan who thinks she is needed again on the program.
Chyna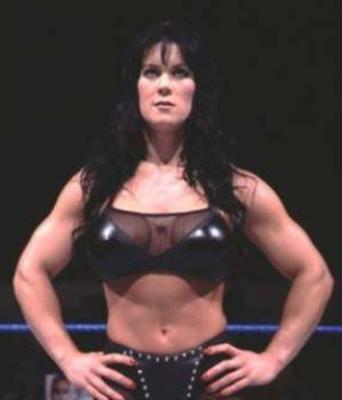 There is something about a woman who can wrestle men and win titles in the WWE.
The former WWE Intercontinental Title holder can hold her own against both sexes and recently appeared in TNA to wrestle against Karen Jarrett.
That was short-lived so she could pursue her acting in porn.
Still a competitor, she proved she still had what it took in the ring after a long absence.
Woman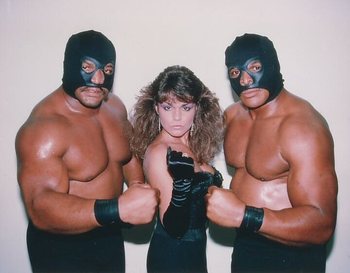 Nancy Benoit stuck fear in wrestlers with her look.
She was hot and mean at the same time.
She started out on WCW by playing Rick Steiner's love interest and wound up with her husband. Chris Benoit as a member of The Horsemen.
She managed Doom along the way as well.
Angelina Love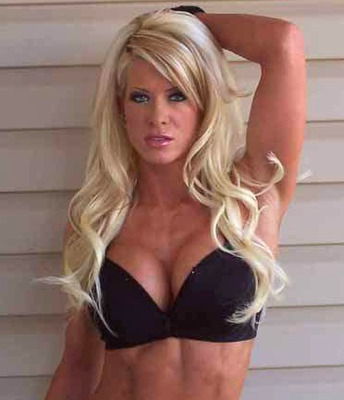 Tall, lanky and blonde.
I am not a fan of he act now in TNA with her role with Winter, but when she was a member of the "Beautiful People" she could talk, look sexy and wrestle.
I am hoping the writers will see to it that the angle between her and Winter is stale and she can concentrate on her other assets to the business.
Terri Runnels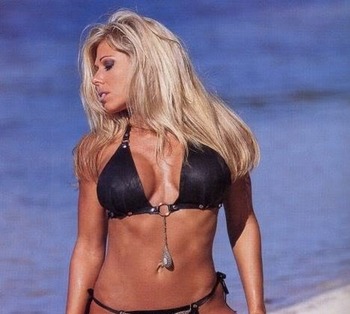 She was married to Dustin Rhodes and was a major player in WWE for a while. Pretty and very much involved in plot lines with Rhodes and Brian Pillman in the 1990's.
She even feuded with The Kat in 1999-2000.
Melina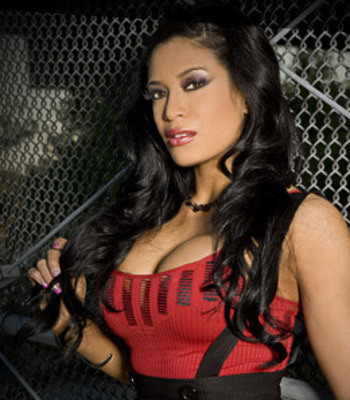 Burst on the scene in WWE as John Morrison's manager and love interest. Dated Batista as well.
She has been WWE Divas champion and has proven to be a better wrestler than most Divas today.
Kimberly
She did not wrestler, but she sure could dance.The former wife of Diamond Dallas Page and has appeared in Playboy and several fitness magazines.
She is living proof that exercise does your body good.
Stacy Keibler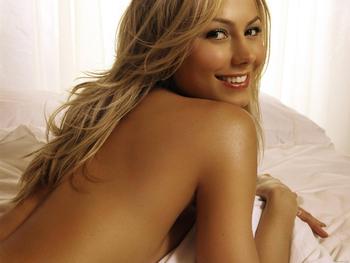 She can dance and act. She started out in WCW as Miss Hancock. Now she is known worldwide for her beauty and appeal on shows like Dancing with the Stars.
Sable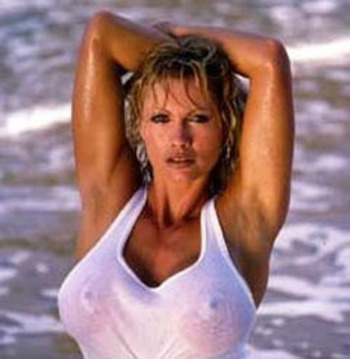 She is still mainstream.
Married Marc Mero and was in WWE as "The Diva" before Divas were given more than five minutes on screen.
She is now married to Brock Lesner.
Guess she has a thing for athletes and wrestlers
Velvet Sky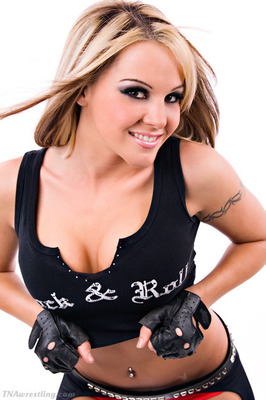 She is one of the main reasons many men turn into TNA every week. The writers and higher ups should thank her.
Sky can wrestle and proved she can as a member of the "Beautiful People" and as a singles competitor as well.
Her feud with Angelina Love and ODB have helped make the Knockouts Division relevant.
Trish Stratus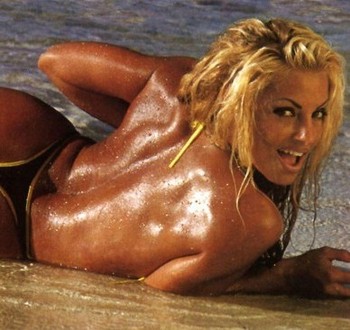 She really made a name for herself in WWE.
Now a trainer on Tough Enough, Trish is one of the most popular female wrestlers to come out of the WWE stable.
She started out as a blonde, then went brunette. I guess it does not matter when you are that hot.
Lita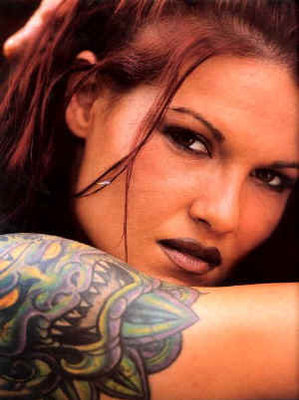 With a face like that, it is hard to take your eyes off of her.
But Amy Dumas could wrestle and proved to be a great Divas Champion in the WWE.
She came into the WWE as a manger and was involved with the Hardy Boys, dating Matt, and then leaving him in a very public affair with Edge.
As a wrestler, regardless of the out of ring stuff, she could and probably still can hold her own in the ring.
Keep Reading