MLB Trade Speculation: The 5 Riskiest Rentals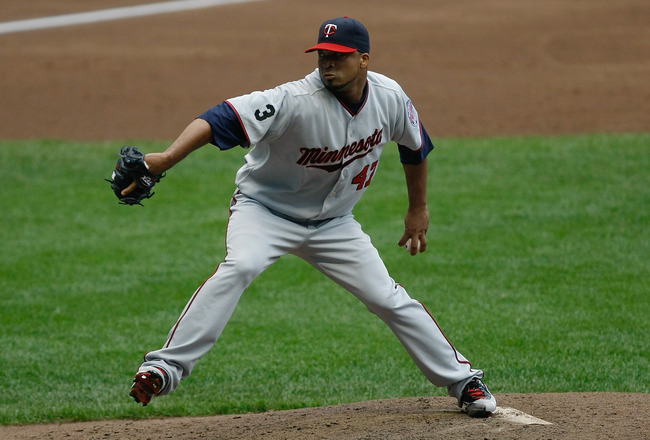 Scott Boehm/Getty Images
With the trade deadline approaching in less than a month, some teams maybe be forced to roll the dice in order to acquire an impact player for the stretch run.
However, how far will a team be willing to go simply for a two-month rental player?
What happens if the rental player turns into an unforeseen long-term solution that the team is not prepared to handle financially?
All these considerations must be taken into account in any deadline deals.
Here are five of the riskiest rentals that may move at the trade deadline.
5. Jose Reyes, SS, New York Mets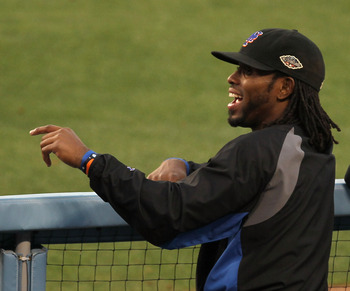 Stephen Dunn/Getty Images
Jose Reyes is having arguably the best first half of any New York Met in history.
However, a hamstring injury has landed him on the disabled list with a possible return slated for the series after the break.
For a player that relies on his great speed, Reyes' sore hamstring may be a lingering injury.
Mets general manager Sandy Alderson stated that it's looking less likely that the Mets will deal Reyes, since the team will do whatever it takes to re-sign him in the offseason.
But if those plans change and Reyes becomes available, he might be a risky pick-up.
4. Carlos Lee, LF, Houston Astros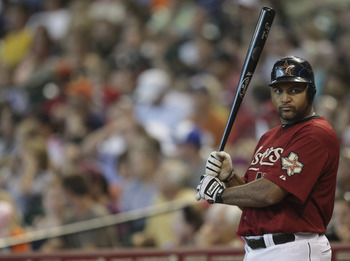 Bob Levey/Getty Images
The Houston Astros may desperately try to move Carlos Lee at this year's deadline.
"El Caballo" has experienced a decline in his power numbers and his defensive abilities have been decreasing for several years.
He might be a good fit for an AL team needing depth at DH.
However, he also comes with a hefty price tag. Unless a team that trades for him can work out a deal with the Astros, Lee's new team will be on the hook for the remainder of his $18.5 million salary this year and an equal amount next season.
He would have to show a serious jump in power before a team pulls the trigger on this deal.
3. Carlos Beltran, RF, New York Mets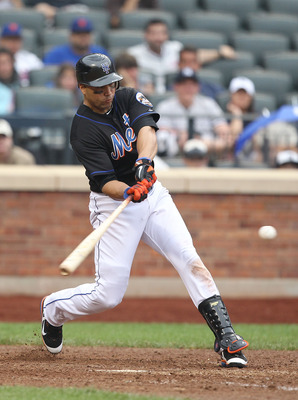 Al Bello/Getty Images
Like Jose Reyes, Carlos Beltran is having a great first half for the New York Mets.
But also like Reyes, Beltran has had his share of injuries in his Mets career.
He has two bad knees, which was part of the reason he shifted to right field this spring.
Though he has been healthy all year, all it takes is a minor aggravation of his past injuries for a potential trade to be a flop.
His best bet would be to be dealt to an AL team where he can split time between OF and DH.
2. Francisco Liriano, SP, Minnesota Twins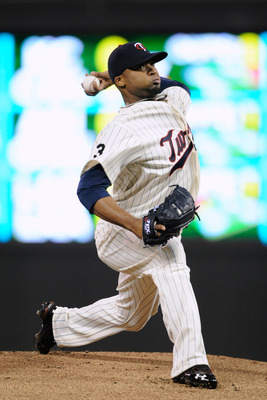 Hannah Foslien/Getty Images
The Minnesota Twins may make Francisco Liriano available.
The lefty hurler threw a no-hitter earlier this year, but that has been pretty much the only bright spot for him all season.
He's just 5-7 with a 5.06 ERA. What's worse is that he has 45 walks in 83.2 innings.
Injuries are certainly a concern with Liriano, but they shouldn't be a factor in throwing strikes.
Teams looking for consistent starting pitching at the deadline likely won't choose to take a gamble on a reclamation project.
1. Francisco Rodriguez, CP, New York Mets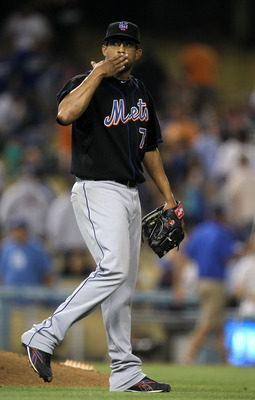 Stephen Dunn/Getty Images
Do you notice a trend developing here with risky potential trades involving the Mets?
Mets closer Francisco Rodriguez has been lights-out all season.
He's already been mentioned in trade rumors, with the New York Yankees as a possible destination.
If he's been so good, why is he a risk?
Well, he has a $17.5 million vesting option if he finishes 55 games this season. He is well on his way to that number, so a team willing to trade for him would have to be content with forking up the cash next year.
That is unless a team makes him a setup man so he doesn't have the chance to finish the games.
Either way, he goes through stretches of being erratic which make him a risk, especially as a rental.
Keep Reading