UFC 132 Through the Timeline of MMA's Favorite Social Network
July 6, 2011
Follow me on Twitter @jonathanshrager
UFC cards have become macro-events that are now chronicled through the lens of a micro-blogging site. 
Perennially encouraged by the broadcast itself, #ufc is constantly trending pre-, mid- and post-event. In fact, following the progress of the evening's happenings through a "Timeline" has become an alternative mode of experiencing fight night. 
The upside is having your finger on the button (literally and metaphorically), whether being privy to Dana's sound bites on the fights or catching a backstage Ariel interview of one of the successful fighters straight out of the Octagon before he has even had a chance to pee (or at least pretend to pee, depending on the honesty of the fighter in question).
The downside is you can't just kick back and enjoy the fights.
Also, it relies upon whether you like being notified of a fight result in 100 different permutations so many times in fact, that you begin to even doubt what you have seen with own eyes (or maybe that's just because by 5 a.m. in England, I'm beginning to feel rather deprived of slumber).
At the pre-fight presser, the polarising @arielhelwani (some believe he is MMA's best journalist, others opine he is a sh*t-stirring instigator, others still suggest he is both simultaneously) took to Twitter instantaneously trying to vindicate his choice of wording for the question he directed at Ryan Bader, to which Tito interjected and objected vehemently and left Ariel awkwardly squirming and mumbling his justification;
"His takedowns, his takedown defense. He doesn't have much of a takedown defense. Then he talks about Jones taking him down."
"If those comments do not pertain to Bader's "wrestling," I think I need to find a new line of work. Thanks for watching: http://ow.ly/5ul0c" 
The deluge of 140-character toe-related quips about my compatriot David Haye had barely subsided when #ufc132 began trending.
The gags were droll, even to a heartbroken Englishman, with @danrafaelespn leading the light-hearted offensive;
"Wlad plans to wear a t-shirt with a picture of him holding Haye's severed toe. #mytoe #stilllaughingsohard #boxing" 
However, Rafael's joviality soon converted into scathing remarks;
"Damn. I was wrong. The excuse from Haye wasn't his hand. It was an injured toe. #fraud" 
Rafael is a rather portly fellow who has evidently never felt the urge to burn off a single calorie in his over-indulgent life and who would shrivel up into a quivering wreck if ever compelled to inform David vis-à-vis that he was a fraud.
Yes of course, David's performance was underwhelming and disappointing, but Haye comfortably went 12 rounds with the consensus best heavyweight of the past decade, hardly grounds for being denounced so flagrantly.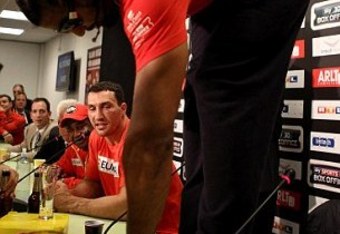 Anyway, vent over and back to #ufc132.
One of the tweeting joys to behold of a fight night is to witness a fighter's initial reaction to what has transpired a matter of minutes prior inside the cage.
This is a raw insight into the psyche of a fighter, as he tends to expose his most candid opinion/emotion in the immediate aftermath of a fight.
A fighter will often bare his soul at such junctures, sharing their sheer elation or utter dejection in triumph or tragedy respectively. As a following fan or detractor, you can choose whether to rejoice in a fighter's success or take delight in their sorrow (Schadenfreude I think they call it).
A prime example from 132 was @wandfc characteristically frank, yet melancholic tweet, communicated in his customary pigeon-English (which I have written verbatim so as not lose dramatic effect) which further ingratiates him to his worshippers,
"Sorry My guys" was the first message emitted to Wanderlei's 110,000 followers, and moments later;
"One of The most Bad day in My life but how have friends never be alone,in The Bad days you now The good friends thanks mu guys for all"
Now, a decade on, I finally understand what my Spanish translation exercises must have looked like to a native Spanish speaker. Cheers Wanderlei.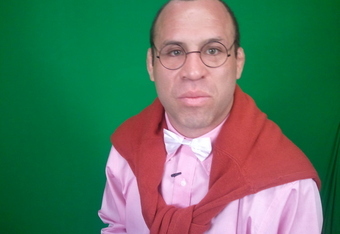 In a fitting and touching display of ostensible support for the "Axe Murderer" at his own expense, @FollowACE (Rich Franklin) even changed his Twitter profile photo to an image of himself getting punched by Wandy.
One curious phenomenon that appears to have arisen is fighters sporting T-shirts with their Twitter address proudly emblazoned.
It would be interesting to ascertain how many extra followers were procured through this exercise of ostensible self-promotion. And what's next, will fighters soon have their Twitter addresses plastered across their mouthpiece.
Granted, this would not be quite as menacing as Dan Hardy's fangs unless your account name happens to be @cripplerufc.
Perhaps fighters will ingrave their addresses into their shaved heads, in a similar fashion to John Howard's hair endorsement of the "The Gun Store," though Shane Carwin's lack of follicles could prove an obstacle. 
Or even more extreme, tattooed across their chest. Why, MMA hosts enough lunatics for this to be conceivable. I mean, plenty of fighters are already imprinted with their monikers, so it would suffice to stick an @ sign in front of the lettered design.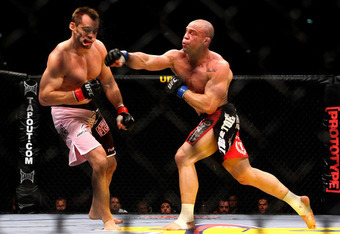 @danawhite, ordinarily the organisation's most prolific tweeter, was unfortunately de-Twittered by the inordinate influx of traffic attracted towards his Blackberry through chilling cageside with @justinbieber, which caused his account to temporarily crash and rendered the Baldfather unreachable to his legions of followers.
However Dana did chip in with his two cents' worth (actually his opinion is probably worth a significantly larger sum than that) sporadically prior to the crash.
This usually happens when Dana grows bored of his cageside vantage point and wants to interact with his tweeps, Twitter vernacular for "Twitter People," basically his "Followers." @danawhite commented on the ironically-entitled Andre "Winner" (ironic since he has lost his dreaded last three consecutively); 
"WOW!!! Is winner tough or what!?"
We Brits are not faring particularly well in the UFC as of late, with fighters such as Dan Hardy and Andre Winner on a losing streak. I'm hoping that Dana's praise of the resilient Dre bodes well for his future in the organisation, and that he too will be given a reprieve from the habitual, "Three strikes and you're out rule."
Dana will be eager to retain the services of at least a handful of British fighters on the roster, purely for business purposes, but at this rate, there won't be many of us Brits left in the UFC by 2012.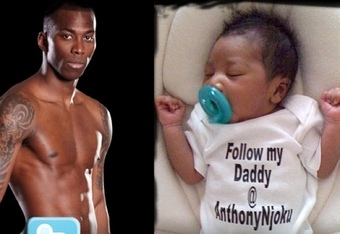 So, as alluded to above, Justin Bieber and Rihanna were amongst the cast at cageside for this star-studded event, which led some to wonder what on earth Joe Rogan had been smoking to proclaim that this was "an educated MMA audience." Sherdog analyst @jordanbreen quipped best when he mused;
"I heard Rihanna was ringside for the Pride Grand Prix 2005 Finals."
In fact, it's worth perusing @jordanbreen entire fight night timeline, since he retweets all the most amusing offerings from his cohort of followers, including such classics as;
"(@Waynul) you know it's time to retire when your entrance is longer than your fight" in reference to Wandy's showing."
A whole Spate of Bieber jokes ensued once Dana revealed that Justin had scored the bout in favour of Wiman over Siver, including one of my own witticisms of which I was excessively proud;
"(@jonathanshrager) I think Dana forgot to inform Beiber that 'handsomeness' isn't part of the judging criteria"
Even funnier was @cagepotatomma reaction to the German-to-English translator's attempts to sabotage Siver's post-fight visit with Rogan. The comedic MMA site offered a suggestion to @benfowlkesmma for his regular post-event wrap-up column;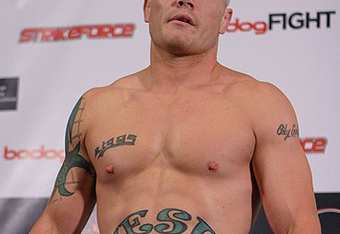 "@benfowlkesmma Least Impressive in Victory: Dennis Siver's translator"

Some tweeting legend, who shall remain anonymous (purely because I absent mindedly forgot to take note of his name) suggested, when the camera captured Chuck texting as Tito was halfway through his gravedigger rendition;
"(@anonymous) You just know Chuck is texting Dana right now asking for one last ding-dong against Tito"
 
So as we have seen, the banterous element of MMA-related tweeting is rife, especially as the action unfolds and tweeters have their fingers on the buzzer primed for the spontaneous one-liners. However, aside from the positively playful or downright derisory, there is also the informative facet, and some genuine heartfelt instances.
In a moment that had me wondering whether someone had hijacked @frankshamrock phone (maybe the same guy that punk'd Tito with his nude photo), he even mustered up what appeared on the surface to be a genuine congratulatory message for Ortiz following his victory;
"congrats @titoortiz on the win over Bader, old school whoopin that ass!" 
Post-event, @rihanna whipped up a tweeting frenzy when she declared upon entering one of LV's strip-joints;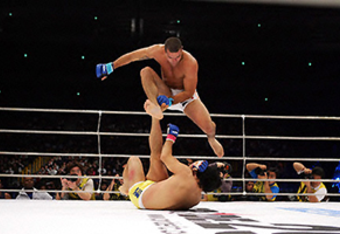 "I'm enjoying some beautiful #t*tties…."
However, I have an alternative (and rather hopeful) theory for this one; Rihanna had found her way back to Arianny's room, and was in the midst of exchanging Celeste's Bud Light Lime top for her own under-garment when she felt compelled to share the moment.
By the way, if Arianny and Rihanna announced their undying love for each other, and in the process became America's most high-profile lesbian couple, would their names fuse to become Arihanna akin to the formation of Speidi from Spencer and Heidi?
Oh, and the David Haye toe-jokes persist to this day, even by the man himself, which underscores that the British braggart can also display that endearing quality of self-deprecation;
"(@mrdavidhaye) I've been offered a movie roll in next years re-make of 'Scarface' The future looks bright! The lead role is playing.. Toe-ny Montana! Haha"
"(@sickipediabot) George Foreman made $150m promoting The'George Foreman Grill' Keep your eye out for the new 'David Haye Toe-ster'"