MMA "Around the Cage": Examining the MMA Television Landscape for 2012
July 2, 2011
After a long hiatus, "Around The Cage" returns! In this edition, we take a look at the expiring UFC/Spike contract, and how this will affect the MMA television landscape moving forward.
We also look at the return of Pro Elite, and the latest cash grab freak show fight involving Ken Shamrock. Plus, all of the news and notes from around the world of MMA.
Let's go "Around The Cage", 7/1/10…
The 2012 Television Landscape
There is no way of knowing for sure where the sport of mixed martial arts would be today had Spike TV not taken a chance on the UFC in 2005, but there is a better than decent chance that the UFC would not have even survived.
With the blessing of WWE czar Vince McMahon, whose own television contract with the network would have allowed him to block any deal between Spike and the then fledging mixed martial arts promotion, Spike began airing The Ultimate Fighter on the heels of McMahon's powerhouse lead in, Monday Night RAW.
TUF exposed the UFC to millions of new fans, and has since led to six consecutive years of PPV growth and a boom period that not only saved the UFC, but has also helped take MMA to a new level of cultural relevance.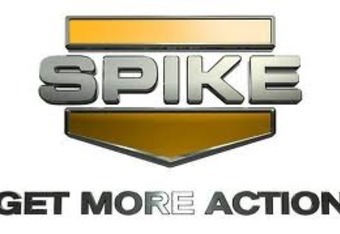 Six years later, the UFC, and by proxy the entire sport, is at a similar crossroads. UFC's contract with Spike expires at the end of 2011.
If they leave Spike, a possibility which looks more likely as we approach the mid-point of 2011, a series of dominoes could fall that will not only steer the fate of the UFC, but also potentially open doors for several other promotions to grab a firm share of the MMA marketplace.
I'm not suggesting that the very survival of the UFC is at stake as it was in 2005. It isn't. But leaving Spike does come with a certain level of risk.
Over the last six years, UFC has essentially become the flagship programing of Spike (which at various points has aired UFC fights all seven nights in a given week), and as such, Spike is now viewed by many as the place to watch MMA.
Conversely, Zuffa has been unable to establish themselves to the same extent or match their ratings success on Versus, first with the WEC (which Zuffa purchased largely to block the possibility of another promotion doing business with Versus when Versus was looking to get into the MMA game), and now even with the UFC.
To drive that point home, look no further than this past weekend, when a live UFC show on Versus drew fewer viewers (744,000) than a taped UFC marathon that aired on Spike head to head (793,000 for the portion of the marathon that ran during the same time slot).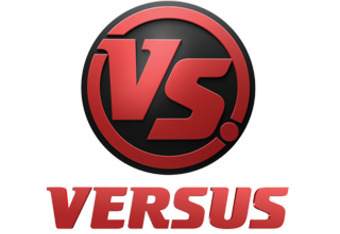 The 0.7 rating for the Versus show was the second lowest-rated live UFC show in history, edging out a show on Versus from this past March that did a 0.67.
These numbers are in the same range that the WEC brand was producing on Versus, and are significantly lower than what live UFC's pull on Spike. It's become clear that a segment of the fan base is conditioned to watch fights on Spike.
With that said, if Zuffa does take the UFC to Versus, it will be a very different Versus than the one we know today. This past January, Comcast, the parent company of Versus, completed a merger with NBC Universal.
The working plan is to convert Versus into the NBC cable sports network, complete with an NBC-centric name change (think: CNBC Sports, or something of the like), and potentially challenge ABC's ESPN for cable sports dominance.
In order to do that, NBC will push this "new" sports network hard to increase visibility, and that starts with acquiring strong properties.
NBC has already begun flexing their muscles in this regard, recently signing a new deal with the NHL which makes Versus (or whatever it ends up being called) the cable home of the league for the next decade.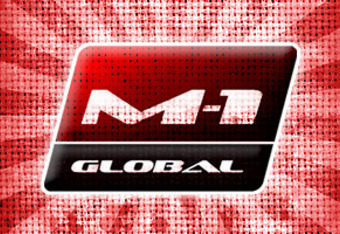 The UFC could be their next big coup. Zuffa would be banking on NBC getting behind this new network strong, and if it's successful, it would be a stronger long term home than Spike.
And of course, being part of the NBC family opens up the possibility of eventually landing on network TV.
While Versus may be the frontrunner should UFC leave Spike, there is also the dark horse option of G4. Zuffa has been rumored to be in negotiations to purchase the struggling network for months. G4 has tried, and largely failed, to reinvent itself into a Spike type destination for young male viewers.
Adding UFC programming would help tremendously, but comes with a ton of risk for Zuffa, considering that G4 draws pathetic ratings, offers a fraction of the subscriber base or Spike or Versus, and was recently cut from the DirecTV channel lineup.
The G4 option carries the most risk, but perhaps offers the most upside, with the obvious advantages of Zuffa owning its own network.
Spike is well aware that the UFC is flirting with outside options, and the relationship has gotten a bit contentious recently.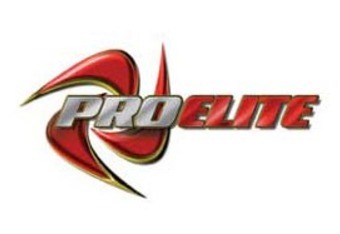 Aside from counter programming UFC on Versus this past Saturday, Spike aired the debut of the countdown show for UFC 132 at the not-so-prime-time of 1:12 PM this past Wednesday afternoon.
Where does this leave Spike if the UFC bolts? Spike would have several options, and this is where things get interesting in terms of opportunities for competing promotions to take advantage and potentially step up to the next level in terms of visibility.
Bellator, which became the default No. 2 promotion once Zuffa purchased Strikeforce this past March, signed a three year deal with MTV2 last year.
On such a low-powered network with miniscule built in viewership, and airing on Saturday nights head to head with either UFC and Strikeforce events most weeks, Bellator drew surprisingly better ratings than just about anyone expected on MTV2 for its initial season this past spring (in fact, thanks in large part to Bellator, MTV2 enjoyed its highest-rated quarter of all time).
With both MTV2 and Spike being part of the Viacom family of networks, Bellator could easily be moved to the far more powerful and higher rated Spike if a void is created by UFC's departure.
Aside from the in-house option of Bellator, there is also the possibility of Pro Elite, the parent company of the former EliteXC, which recently announced they are back in the MMA game.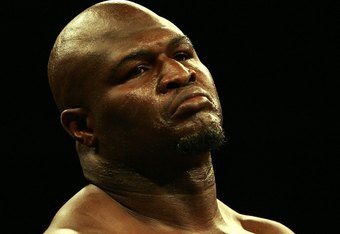 Marc Serota/Getty Images
Pro Elite brings years of promoting fights to the table, including a two-year run of overseeing EliteXC, which still holds the record of the most viewed MMA event of all time, drawing an average of 4.3 million viewers for a CBS prime time show that peaked with 6.51 million sets of eyeballs for the Kimbo Slice vs. James Thompson main event.
At some point, Pro Elite will almost certainly be shopping around for a network, and they have a track record of drawing ratings that could be attractive to network decision makers.
Of course, Zuffa has their own ace in the hole to potentially block any of these groups from gaining a foothold on Spike. Strikeforce.
The Strikeforce contract with Showtime that Zuffa inherited in the Strikeforce purchase expires shortly after the UFC deal expires with Spike. It would make sense on a number of levels for Zuffa to offer up Strikeforce to Spike.
First, it would block other promotions from hopping into the established basic cable home of MMA that they cultivated. Secondly, it's no secret that Zuffa would prefer not to do business with Showtime. The prevailing speculation is that Strikeforce as an entity only exists for the purpose of honoring the Showtime contract until it expires.
But it would make too much sense for Zuffa to keep Strikeforce alive beyond that contract if it meant preventing a competing promotion from getting on Spike. As noted, this precedent was already set years ago when Zuffa used the WEC to block competition from making a deal with Versus.
Losing Strikeforce would not, however, knock Showtime out of the MMA business. Showtime has a multi-year deal with Russian outfit M-1 Global, which has shockingly drawn similar viewership as Strikeforce Challegers shows despite a fraction of the name value or promotional muscle.
Assuming Showtime loses Strikeforce (and they almost certainly will at the end of the contract, either due to Strikeforce being merged with UFC, or being moved to Spike or somewhere else), Showtime could get behind M-1 with the same enthusiasm that they backed Strikeforce, thus making M-1 a much bigger player than they are today.
And yet another basic cable network, Fuel TV, has entered the fray and will begin airing MMA later this year, after quietly inking a deal with Texas-based Shark Fights.
Due to the Zuffa purchase of Strikeforce, the 2011 MMA landscape is essentially dominated by Zuffa, with Bellator as a fringe player, and everyone else barely a blip on the radar.
But by leaving Spike in 2012, Zuffa could be creating a double-edged sword of increasing the exposure of the UFC, but also opening the door for other promotions on the network(s) they leave behind.
And make no mistake, no matter what some have written concerning the Zuffa purchase of Strikeforce, more promotions and more competition is what is best for the sport, the fighters, and the fans, as opposed to one company dominating the marketplace.
Pro Elite Is Back, But Without The Shaw/Kimbo Baggage
Pro Elite, the former parent company of EliteXC, is back.
Under new ownership, and with no sign of shady former EliteXC president Gary Shaw (or his even shadier son, Jared), Pro Elite will hold its first MMA event in three years this August in Hawaii.
Pro Elite has brought on longtime MMA executive T. Jay Thompson as Vice President of Fight Operations, and has also hired Rich Chou, the former matchmaker of Strikeforce who will likely serve in the same capacity for his new employer.
Several fights have already been rumored for the debut show, including Kala Hose vs. Drew McFedries, and Jake Huen vs. Mark Ellis (the 2009 NCAA wrestling champion, not the terrible Major League Baseball second baseman).
Rumored names for the show also include recently cut UFC fighter Kendall Groves, and former UFC heavyweight champions Andre Arlovski and Tim Sylvia (Arlovski vs. Sylvia IV? Be careful what you wish for).
Speaking of Being Careful What You Wish For…
James Toney and Ken Shamrock will both be returning to MMA, against each other, on Sept. 23 in El Paso, Texas.
Toney, who still owes gigantic sums of money to the IRS (which likely explains his motivation for taking this fight), will come into the fight with a 0-1 record, losing a quick submission to Randy Couture in 2010.
Shamrock has lost seven of his last nine fights, and is 47 years old. His last two wins are over Ross Clifton (who has since passed away) and journeyman Johnathan Ivey, who carry a combined record of 35-54.
Shamrock's last fight was a loss to veteran check collector Mike Bourke, a 10-16-1 fighter who was knocked out in very suspicious fashion by a washed up Tank Abbott in 2009, and has also lost to fellow professional check collector Bo Cantrell.
The fight will be contested under special rules, which favor Toney dramatically. In the event of a takedown, the fight will remain on the ground for a maximum of 30 seconds before he fighters are stood up.
This gives Toney, who is still an active boxer, a gigantic edge over the glass-jawed Shamrock, who as of late would have trouble not being knocked down by a strong gust of wind.
Coming & Going
Japan lost another star last week, as SHOOTO featherweight champion Hatsu Hioki has signed with the UFC.
Hioki has also held the Sengoku featherweight title, and is the latest in a long line of Japanese champions to abandon the bleak JMMA scene is favor of North American money. Hioki is 24-4-2, and holds two wins over UFC fighter Mark Hominik.
Brett Rogers has been cut by Strikeforce after being arrested on domestic abuse charges. Eyewitnesses claim to have seen Rogers punching his wife outside their home in Minnesota. Rogers has lost three of his last four fights, after starting his career 10-0.
Cristiane "Cyborg" Santos has left Strikeforce, and has vacated the Strikeforce women's middleweight title. Cyborg has already accepted at least one fight in her native Brazil, after her rumored asking price of $125,000 per appearance was turned down by the WWE.
UFC has signed top welterweight prospect Papy "Makambo" Abedi, a judo black belt out of Sweden who is 8-0.
BAMMA has signed former TUF winner Efrain Escudero, who will take on Tim Radcliffe at BAMMA 7 on September 10.
Have something to share with ATC? Send feedback to our mailbag, at aroundthecage@yahoo.com. You can also follow ATC on Twitter @JoeMLanza. Like the ATC logo? Contact us for information on the artist.