Tiger Woods: Will He Follow in Jordan's Footsteps and Return to Greatness?
June 29, 2011
Streeter Lecka/Getty Images
You never know what you have until it's gone, a sentiment we have seen play out in the NBA and are now a witness to in golf.  
We have searched high and low for the next Michael Jordan, but no one measures up. LeBron James is too soft, and Kobe Bryant is just short of Jordanesque. Perhaps, we were searching in the wrong sport altogether. 
Tiger Woods is Michael Jordan. He has meant as much to his sport and was just as dominating against its field of stars.
There was a feeling that Jordan just would not be beat in his journey to six NBA titles. Woods had the same personae on the links.
In 1993, the NBA lost Michael Jordan. The result was a gaping hole where majesty and excellence used to reside. The loss was palpable in every big game that failed to produce a big moment only worthy of Jordan.
In '95, Jordan made his triumphant return, and only four games in, he lit the basketball world on fire with a 55-point game, signaling that the old Jordan was very much alive and well.  
We now have the same barren wasteland of mediocrity in golf. The once grand weekends that featured a Woods come-from-behind victory or a complete decimation of the field are gone. 
What remains is a sport hungry for the next of his kind. It is a demand that we also see in basketball. Anytime we see a young golfer put up an amazing performance, we sit up at attention and exclaim that we have seen this before.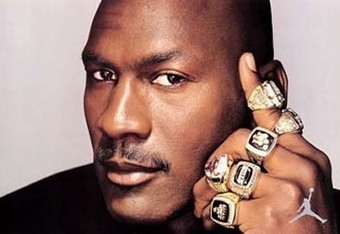 Sadly, there can be only one Tiger Woods, and his tale is far from over. This weekend poses yet another tournament that will be without the greatest star to ever strike a golf ball. The emptiness at AT&T National is noted and stashed away until his return. 
For now, we are left to wonder if he will ever regain the health to return as he once was. In that question, there are two forces working against one another. 
His departure is due to health, a knee and Achilles injury keep him from performing. There is nothing he can do to remedy his situation but to wait and hope time will heal. 
The other side of the argument is that time is very much on his side. At 35, Woods is hardly a young pup in golf, but he presumably still has a couple of decades on the Tour. 
There is one thing I am confident about. Woods will return to greatness in due time. It is not that I have insight into his knee issue. Also, there is nothing in his swing that leads me to this conclusion. 
Simply, he has that fire that is only bestowed to the truly great in sport. It is a drive that brought Michael Jordan back to basketball and kept him there well past his prime.
It is the reason that Woods completed a rousing US Open win in 2008 while hobbling through the final 18. It is the reason that he is staying away for the time being.
He would rather vanish than be less than great. Upon his return, you can expect to see the old Tiger, the one that invigorates the game rather than soils it.
An avid consumer of sport will come across one, maybe two truly special athletes in a lifetime. I have been blessed to have seen two. Counting Tiger Woods among the pair leaves me confident that his tale of greatness is far from over.
Tiger Woods will rise once again.