5 Laziest Sports Clichés (Or, What to Say When You Have Nothing to Say)
Ronald Martinez/Getty Images
Like Shake Weights, the Ab Roller and "Sweatin' to the Oldies," sports clichés are for the lazy.
Why build real muscle in the gym when you can shake, roll and sweat your way to a light sheen of perspiration and a slightly elevated heart rate?
Why go through all the trouble of being clever and original with your sports talk? It's so much easier to regurgitate the same flabby banalities you've already heard 1,000 times on SportsCenter, or from some loudmouth at Buffalo Wild Wings.
Round-the-clock coverage of everything from obscure South American Equestrian events to NCAA Division III Women's Bocce Ball has made it tougher for the talking heads of the sports world to keep their game fresh. Still, it's high time we drop these obnoxious substitutes for ingenuity.
These are the top five worst offenders:
"It Is What It Is."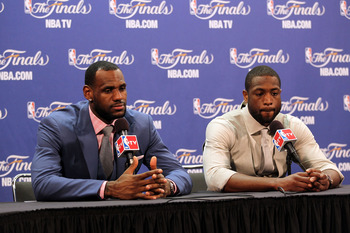 "Hey, we suck. It is what it is."
Mike Ehrmann/Getty Images
"LeBron James and the Miami Heat lost in Game 6 of the NBA Finals. Hey, it is what it is."
Tautologies (e.g., 2=2, "boys will be boys," "women be shoppin'," etc.) have an illustrious history in the vast playbook of slack clichés. But what makes this one a favorite of sportscasters and athletes alike is that it does all the heavy lifting for you. It is what it is simply means "I don't care to discuss this. Now go away."
"...Like a Fat Kid Gettin' After Cake."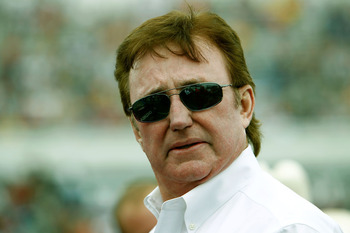 "Yeah, I ate the last ding dong. You wanna make something of it?"
Jeff Zelevansky/Getty Images
"Richard Childress went after Kyle Busch like a fat kid gettin' after cake."
Lame. And it makes fun of fat people in an exceedingly unclever way.
And Childress is kind of fat.
"Failure Is Not an Option."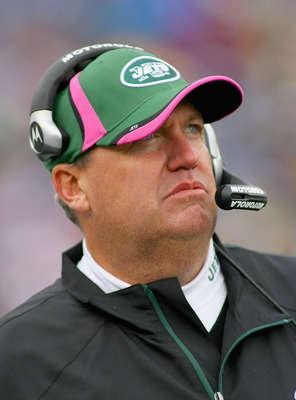 "Damn. I really wish failure wasn't an option."
Rick Stewart/Getty Images
Actually, failure is always an option.
The potential for failure is ever-present, which is sort of the whole point behind the concept of "failure." You might not want to fail, but that's a different discussion altogether.
Epic fail.
"Drinking the Kool-Aid."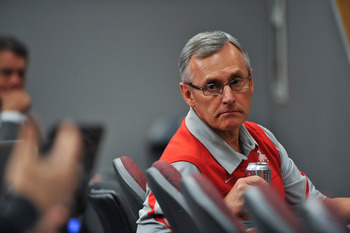 "Hey, this isn't Kool-Aid, it's Diet Coke!"
Jamie Sabau/Getty Images
"Jim Tressel's sweater vest had so much credibility, for a while even the NCAA was drinking the Kool-Aid."
Forget for a moment the brutally tragic circumstances surrounding this particular cliché. Forget that over 900 people were basically murdered at the hands of an evangelical egomaniac in a cheap suit and too-dark sunglasses. Forget all that. But remember this: It wasn't even Kool-Aid.
The infamous cyanide-laced beverage used at Jonestown was actually something called "Flavor-Aid," which I guess is what you drank in the 1970's if your folks couldn't afford the good stuff.
I admit that "drinking the Rory McIlroy Flavor-Aid" doesn't have quite the same ring to it. But c'mon.
If we're going to desecrate history to make some lame point, can't we at least get the details straight?
"I'm Sorry. (Sort Of.)"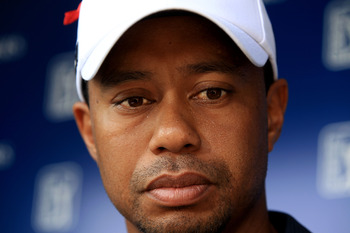 "I am so freakin' sorry."
Streeter Lecka/Getty Images
And finally, the most inane cliché in all of sports goes (most often) to the athletes: the scripted, soulless apology statement.
Making huge, honking public mistakes is just another part of being an American celebrity. And when you drive a $700,000 car, it's understandably a little hard to feel truly contrite for much of anything.
Hence, the staged public apology.
Keep Reading