TNA's Best Performer Who Spent Less Than a Year with Company (CvC 2.0)
June 29, 2011
In 2002, TNA Wrestling was born and when it began, it started out with weekly pay per views to build a fan base and revenue.
To help build its reputation, founder Jeff Jarrett brought in some of his friends from the WWE that weren't a part of the company's new plan and a division of brand-new guys whose showcase of talent would finally be seen beyond the walls of a bingo hall or state fair.
Jarrett would do everything he could to be a viable competition against his former boss and now nemesis Vince McMahon. But McMahon had something very crucial that Jarrett didn't: money.
With little money, TNA had to rely on a revolving door of big names to help boost its popularity. A lot of big names came and went, some only lasting a year or less. This was due to either money issues,  politics or sometimes even death.
One man arrived in October 2002 and had his last televised match in December of that same year, he fought Jeff Jarrett for the NWA World Title and lost due to interference by Vince Russo.
Its sad that this man's fantastic career would come to an end in a TNA ring and have that outcome be his last one seen on TV. His final match would come months later in January vs. David Flair, son of legendary Ric Flair.
Less than a month later, he would be found dead in a hotel room in Florida, cause of death, "acute cocaine intoxication." Curt Hennig, known better as Mr. Perfect, passed away at the young age of 44.
Curt Hennig began his wrestling career in 1979 wrestling in Wisconsin, Colorado and Western Canada, in only three years he would already find himself with what would end up being a common situation, he had gold around his waist.
His first title being one half of the NWA Tag Team Champions, he would hold these titles three different times with three different partners while with NWA.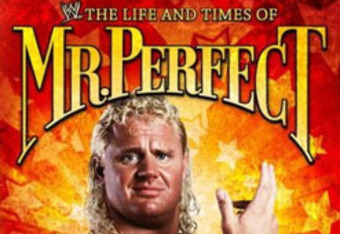 From 1984 to 1988 Curt would compete with the AWA and have amazing matches against the likes of The Road Warriors, "Mr. Electricity" Steve Regal (not WWE's William Regal) and Nick Bockwinkel. Finally in 1988 he would have his last AWA match in which he would lose the AWA World Heavyweight Championship to none other than Jerry "The King" Lawler. 
Hennig would then make his debut with the then WWF and his gimmick of Mr. Pefect began, he competed at Survivor Series on Andre The Giant's team and faced a team lead by Hacksaw Jim Duggan.
Between 1988 and 1991 Mr. Perfect would take part in five Saturday Night Main Events and three Wrestlemanias.
Two main things stood out in Mr. Perfect's career with the WWE, his video that he made showing him being perfect at every sport and his two runs as the Intercontinental Champion totaling 406 days.
Curt Hennig only held the title two times and is considered one of the greatest IC Champions ever, he was master of the Perfect-Plex and the genius who perfected the cocky walk to the ring. Who can ever forget his tossing of the towel behind his back or spitting his gum into the air and then swatting it away?
Mr. Perfect wasn't just a wrestler back in the day he was one of the pioneers of being a 'Superstar.' The attitude, the skills, the pandering to the camera every match he had was an event regardless if it was against Bret Hart or Koko B. Ware.
After his run with WWE, he would do as most guys in his group did, he went over to WCW. While there,  he however wasn't just another name on the long roster of WWF ship jumpers. 
Mr. Perfect, being the perfect guy that he is would do something no one else had ever done, he was a part of the Four Horsemen and then later the nWo: two of the most famous, legendary factions ever in wrestling, and Curt Hennig managed to be a part of both.
He stayed with WCW until 2000 when his contract ran out, in his time there he had matches against Randy Savage, The Big Show, Goldberg, Ric Flair and Diamond Dallas Page: a veritable who's who of wrestling greats.
Hennig would find himself back on the independent scene for a bit wrestling on the occasion, with the likes of  Brutus Beefcake and even professional basketball star Dennis Rodman. Despite being in his 40s he was in great shape and in 2002 was a mystery entry into the Royal Rumble.
He entered at No. 25 and when he got to the ring the only people in there at the time were Stone Cold Steve Austin and Triple H.
After Perfect entered, he was followed by Kurt Angle, The Big Show, Kane, RVD and Booker T a grouping of WWE champions in the ring with a guy who hadn't been there in over five years, and he held his own.
In fact he did better than that, he survived to the bottom three where he was eliminated by Triple H who went on to win the match after eliminating Kurt Angle.
Perfect's performance was so...perfect the WWE offered him a longer contract rather than what was supposed to have been a one-night showing. He even went on to have one more Wrestlemania match in March 2002, however he left the company due to the infamous "Plane Trip from Hell."
This was a situation in May 2002 where fights between JBL and Michael Hayes broke out as well as Hennig trying to instigate a fight with Brock Lesnar. It was said that Hennig was shooting shaving cream at everyone and even poured some on a sleeping Big Show.
After the incident Curt Hennig was released from his contract with the WWE. If the wellness policy had exited then as it does today, maybe Hennig would have recieved some help and not found dead only nine months later.
The name Mr. Perfect will always be one that is spoken with high praise in the wrestling world, after he had passed Curt was inducted into the WWE Hall of Fame by his friend and professional baseball player Wade Boggs; his family accepted at the induction ceremony and appeared the next night at Wrestlemania.
Currently Curt's son Joseph Hennig or known to WWE fans Michael McGillicutty is a part of the WWE roster, one-half of the tag team champions and member of the new Nexus. He carries on his fathers tradition of wrestling, being cocky and being a champion.
Joe is new to the WWE and has a lot of years hopefully in front of him, but he has a long way before he can do what his father did, and thats make Perfection look easy.
His run in TNA is probably one of the shortest and its reason for ending one of the most tragic.
There is no doubt that the amazing, legendary Curt "Mr. Perfect" Hennig is by far the greatest person to have ever graced the ring of TNA and left before we were ready to say goodbye.