Power Ranking the 20 Best Team Socks in World Football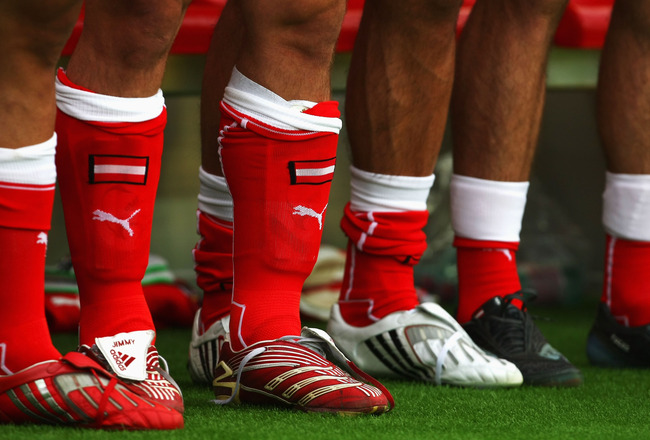 Clive Rose/Getty Images
The uniform is the most enduring and definitive symbol of the team. That is why plastering them with sponsorship and adverts is almost sacrilege.
Some strips are iconic, such as Juventus' or Liverpool's. Some are awful, like Bologna's. Here we present a countdown of the 20 best socks in world football at the moment.
Amkar Perm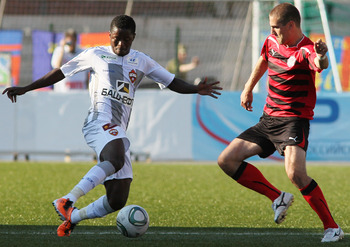 Oleg Nikishin/Getty Images
The Russian Premier League club Amkar may have struggled in the last few years, but red and black is always a winner.
Sporting CP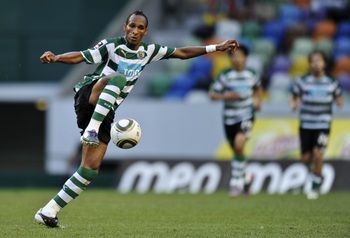 EuroFootball/Getty Images
Sporting has almost always worn the green-and-white stripes. They still have them on their socks. That's cool.
Galatasaray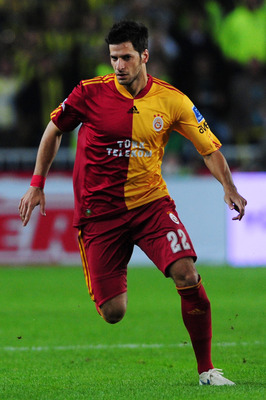 EuroFootball/Getty Images
Crimson and yellow is distinctively Galatasaray. If only there were more yellow in the sock.
Palmeiras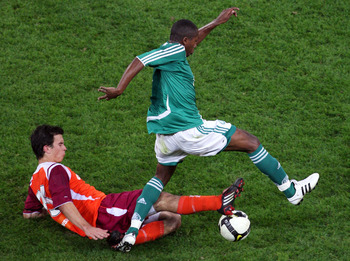 Bradley Kanaris/Getty Images
Brazilian football is better known for its international side than its clubs. Palmeiras came 10th in the league last year. Now you know.
Trabzonspor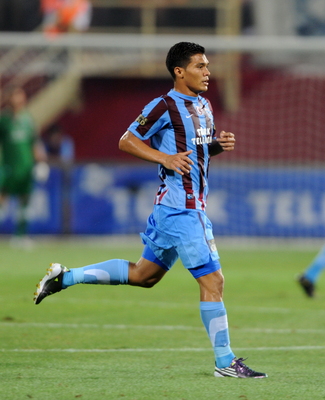 EuroFootball/Getty Images
Baby blue and a Goose Gossage moustache on the front? Win, I guess.
Flamengo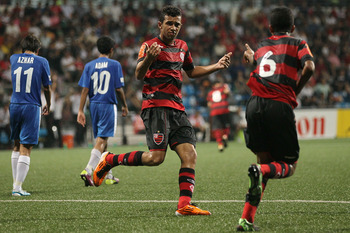 Chris McGrath/Getty Images
Brazilian clubs tend to have fairly dull and uninspired kits. There is a lot of all-white and all-black. Not here. Flamengo have discovered the colour red, too.
Norwich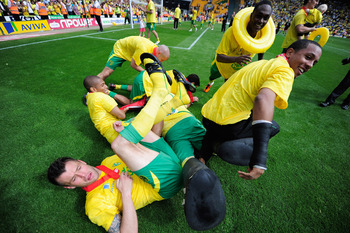 Jamie McDonald/Getty Images
Delia Smith is incredibly annoying but her team has a wicked kit.
Queens Park Rangers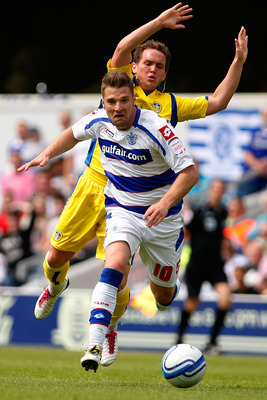 Dan Istitene/Getty Images
Blue-and-white stripes are pretty unusual. Now QPR are in the Premier League, though, so they must be working.
Racing de Santander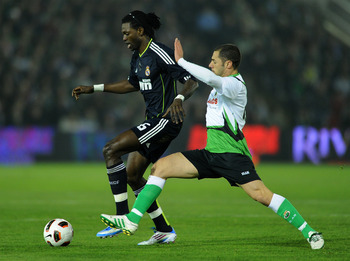 Jasper Juinen/Getty Images
The green-and-white shirts are awesome. Overall it's a good kit.
Aston Villa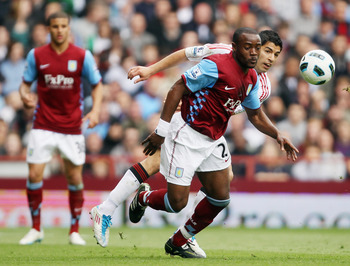 Bryn Lennon/Getty Images
The Birmingham outfit rock the magenta/baby blue mix. But why the white shorts?
Newcastle United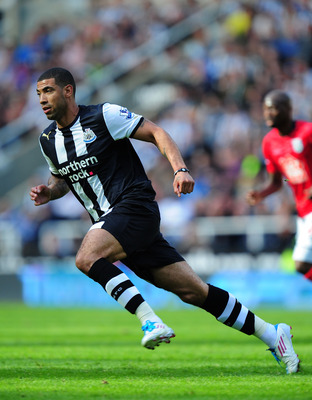 Stu Forster/Getty Images
The Magpies' strip is iconic. The socks are nice too.
Lokomotiv Moscow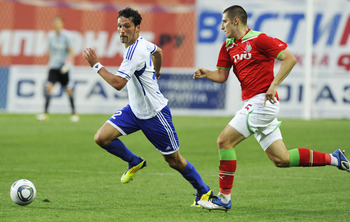 Getty Images/Getty Images
Without doubt, the coolest socks ever worn by a team named after trains.
Real Madrid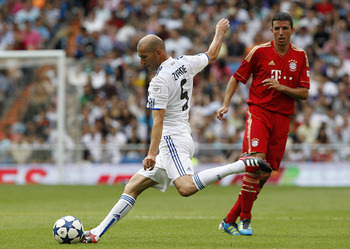 Angel Martinez/Getty Images
Other teams do the all-white thing, but none has carried it off better than Real Madrid.
Manchester United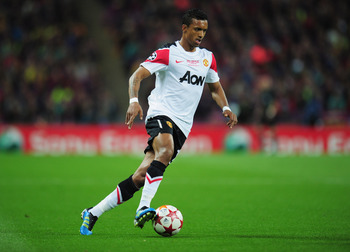 Shaun Botterill/Getty Images
Okay, so it's not their home strip but there, is something old about Man U's white away kit. Also, the socks are nice.
AC Milan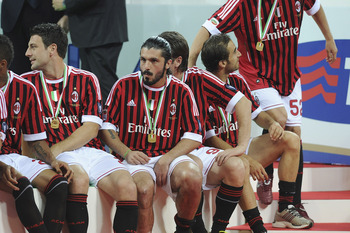 Dino Panato/Getty Images
The defending Serie A champions have historically had a nice kit. They still do.
Leeds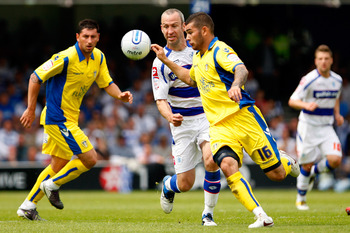 Dan Istitene/Getty Images
Celtic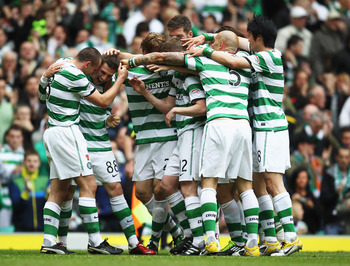 Paul Gilham/Getty Images
Similar to that of Sporting's, the Scottish Cup champions Celtic pull it off better than the Portuguese side.
Barcelona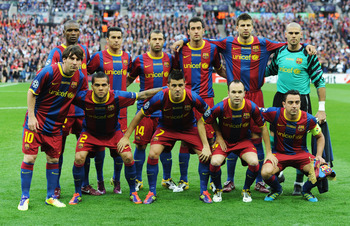 Jasper Juinen/Getty Images
Admittedly, these are not as awesome as the rest of the kit but red, blue and gold are always a good mix.
Villareal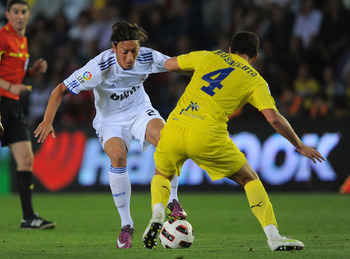 Denis Doyle/Getty Images
Palermo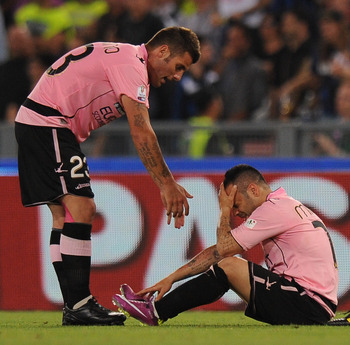 Tullio M. Puglia/Getty Images
The solid pink tops are bold. The pink and black socks are just cool.
Keep Reading