WWE Brewing Thoughts: The After-Effects of CM Punk's Worked Shoot
June 29, 2011
**WARNING: THIS ARTICLE CONTAINS SPOILERS**
Normally, each edition of Brewing Thoughts starts with an intro, setting up the handful of points each article touches on.
But this edition is different. There is no intro needed for the hottest topic in the WWE Universe today.
What Happens Now, After CM Punk's "Shoot" Promo?
Most people's first question immediately following CM Punk's promo at the end of Raw Monday night was, "Was that legit?"
After the Internet wrestling community got involved, the question became, "Why did Punk cut that promo?"
The worked-shoot promo didn't just stir the proverbial pot—it kicked the pot over with a vengeance. Punk is the only man currently employed by WWE, and one of only a handful of guys who have ever worked for the promotion, who could have pulled off the controversial angle.
Part of that reason is Punk is the most talented WWE superstar on the mic. But the other part is his motivation.
Let's be clear: That promo was not all CM Punk. Part of it was Phil Brooks. The frustration seemed real because, in all likelihood, it is real. Punk has been looked over time and again, stuck in dead-end story lines like the Straight Edge Society and the New Nexus. Punk is a three-time World Heavyweight Champion, but twice won the gold by cashing in the Money in the Bank briefcase. It never seemed that Vince McMahon took Punk seriously, and that what has brought us to the place we are today.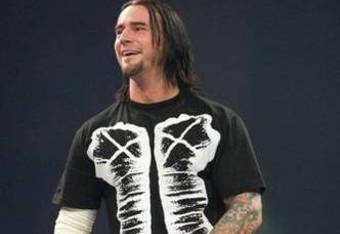 If McMahon's purpose was to get people talking, he succeeded. But at what cost? And for what reasons?
All outward appearances indicate CM Punk will leave WWE following the Money in the Bank pay-per-view, becoming another ultra-talented name on a list of men who have jobbed to SuperCena. Internet dirt sheets have been reporting Punk's departure for well over a month, and there really isn't any reason to believe Punk will be in Green Bay, Wis., for Raw July 18.
But what if this is all part of the plan?
Maybe Punk has been promised a more prominent role in the main event. Maybe he shocks the world and wins the WWE Championship July 17.
It seems highly unlikely, not only because Punk has been angling for an exit since the spring, but because John Cena will be fired—kayfabe, of course—if he loses to Punk. Vinny Mac isn't dumb enough to run the same story twice in one year's time.
The possibility of something big still remains, though. Money in the Bank emanates from Chicago, Punk's home town. A crowd that has been cheering Punk and booing Cena for weeks will be decidedly pro-Punk. The venue for a massive feud between Punk and Cena couldn't be better.
Just don't hold your breath.
Unlike Eric Bischoff, McMahon doesn't care about the IWC. If he did, guys like Punk, John Morrison and Christian would be headlining pay-per-views, and Cena would have turned heel months and months ago.
Sooner or later, though, a change is necessary. The segment of WWE fans growing tired of John Cena and Randy Orton is growing by the day. The opportunity has never been better to shake WWE at its core, to start fresh, to give new life to a product quickly growing stale.
In the end, Punk will likely leave WWE, at least in part because he doesn't need the company. Maybe that's why he never got the push John Cena, Randy Orton and The Miz got.
Whether the company realizes it or not, WWE needs CM Punk. Badly.