British Open 2011: 10 No-Brainer Challengers Next Month at Royal St. George's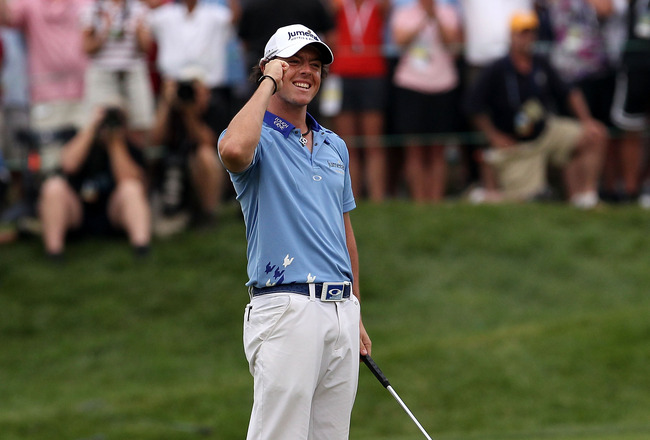 Andrew Redington/Getty Images
Well the 2011 majors are half-way over.
We have the British Open and the PGA Championship left, and with the British Open approaching in a just a few weeks, it is time we look at the contenders.
Will Rory McIlroy dominate the field and win his second major of the year?
Will Lee Westwood finally win his first major?
Or will an American come out of nowhere and show the world American golf is not dead?
Those are all questions that will play out at Royal St. George's later in July.
10. Steve Stricker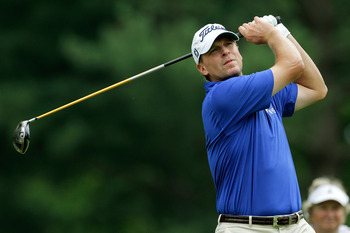 Rob Carr/Getty Images
The lone American on this list, Stricker appears to be the greatest chance for an American win at Royal St. George's.
Even so, Stricker's chances are not that great. Like many Americans, he has never played exceptionally well at the British Open.
His best finish was a tie for seventh in 2008.
Stricker struggled in the U.S. Open and if he has any chance across the pond, he will need to find his "A" game quickly.
9. Ian Poulter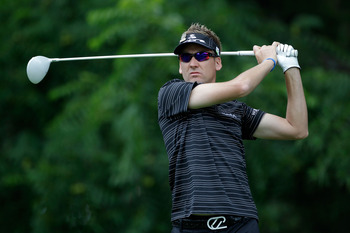 Rob Carr/Getty Images
Ian Poulter is a player who has the talent to win at least one major before his career is over.
So far in 2011, Poulter has been undone by his putter. While he normally hits the ball quite well, his putter has not allowed him to go low.
But Poulter is from England, he finished second in the 2008 British. If his putter gets hots at Royal St. George's he could improve on that finish and grab his first major victory.
8. Martin Kaymer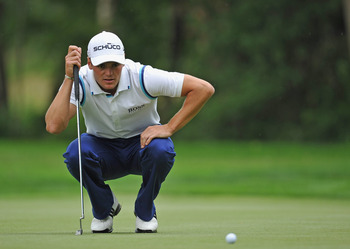 Stuart Franklin/Getty Images
Since winning the 2010 PGA Championship, Martin Kaymer has suffered a bit of a let down. While he did briefly secure the No. 1 world ranking, Kaymer has not performed at the level many expected.
Still, Kaymer was a factor in all the majors except the Masters last season.
I expect him to play a role in this years British Open as well.
7. Sergio Garcia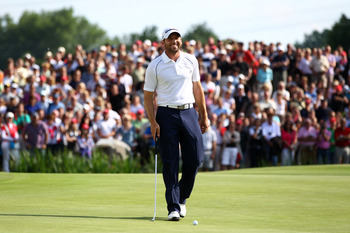 Richard Heathcote/Getty Images
I know what you are thinking. Sergio Garcia? How on earth is he a no-brain contender at Royal St. George's?
Well, let me tell you.
The guy is playing some of the best golf in the world right now.
After taking a hiatus from the game last year, Garcia seems to have re-kindled his love for golf.
Losing in a playoff this past week on the European Tour, Garica was one three-putt away from notching yet another victory.
But his putter has always been his weakness, and it will be the deciding factor at the British.
6. Jason Day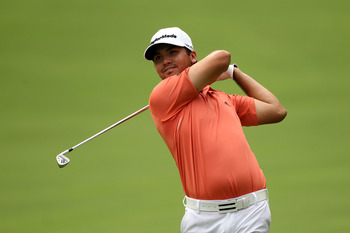 Andrew Redington/Getty Images
Jason Day is in a tough spot.
If Rory McIlroy actually mimics Tiger Woods' ability to numerous major titles, it is most likely Day who will play the role of Phil Mickelson.
Day is good enough to win multiple majors in his career. He finished second at Congressional and the Masters this year.
If he can find a way to play Royal St. George's, Day could once again grab a top-five finish in a major.
5. Paul Casey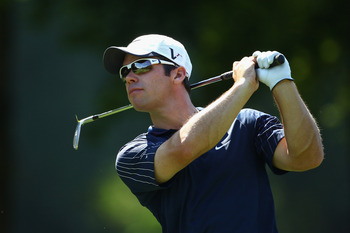 Richard Heathcote/Getty Images
Paul Casey's best finish in the British Open was last year when he finished tied for third.
It easily could have been his first major win, however. Casey disappeared on the final day, allowing Louis Oothuizen to win.
Once again, Casey should be a factor at the British Open as he is no stranger to links golf.
4. Graeme McDowell
David Cannon/Getty Images
Graeme McDowell has never played very well in the British Open.
He has all the tools to play well and win, as he is from Northern Ireland where 30 miles per hour winds are a mere breeze.
I think McDowell will improve on his tie for 11th finish in 2005 at Royal St. Georges. While he suffered the typical post-major victory let-down, McDowell seems to have refocused himself.
3. Lee Westwood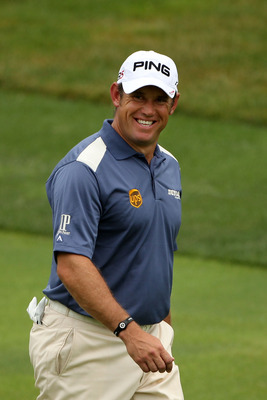 Andrew Redington/Getty Images
Lee Westwood is another player who should be very disappointed if he does not win at least one major before his career is over.
He finished runner-up last year at the British Open, and has been able to finish in the top three of all the majors during his career.
Unfortunately, he has been unable to break through.
With a great third round at Congressional, Westwood showed that he can go low in a major when it counts.
This may be his best chance at a British Open title.
2. Luke Donald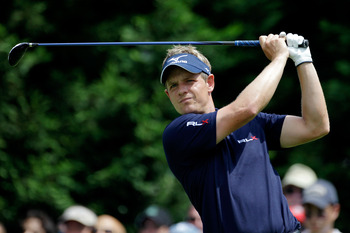 Rob Carr/Getty Images
The world's number one player needs to back up that ranking with a good finish in a major.
Donald didn't do so at the U.S. Open and his best shot at winning a major this year is at Royal St. George's.
Donald is not an over-powering player. The U.S. Open venue did not fit his game. This course does.
Anything other than a top-five finish for Donald will be incredibly disappointing.
1. Rory McIlroy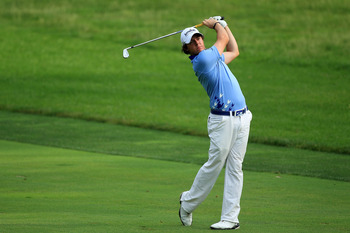 David Cannon/Getty Images
If Rory McIlroy plays like he did at the U.S. Open, there is no need to list 10 contenders.
That is because no one else on earth (other than a healthy Tiger Woods) can compete with him.
Last year at the British, McIlroy finished in a tie for third with an 80 in the second round! If he brings his game to Royal St. George's this tournament will also find itself with a host of players competing for second place.
Keep Reading