UFC Live 4: Who Is Nate Marquardt and What Does His Future Hold?
June 26, 2011
UFC President Dana White's statement today regarding Nate "The Great" Marquardt has directly impacted not only the UFC Live 4 promotion being held in Pittsburgh, Pennsylvania tomorrow evening, but Marquardt's sudden walking papers from the world's largest MMA promotion has created an instant buzz within the ultimate fighting community.
According to Bloodyelbow.com, White issued a statement saying that Nate Marquardt is not only removed from the main event in tomorrow night's promotion, but he is no longer a member of the UFC.
Swift and decisive action was taken by UFC matchmaker Joe Silva in replacing Marquardt with Charlie "The Spaniard" Brenneman to face Rick "The Horror" Story in the main event.
Reverberations were voiced by various active UFC fighters. Taking to Twitter, UFC middleweight fighter Brian Stann commented, "I am so confused on the recent announcement concerning Nate Marquardt, one of the nicest guys I've met in MMA."
Additionally, journalist Ariel Helwani has tweeted that an "exclusive statement from Marquardt and his camp" will be delivered during tomorrow's pre-show at 8 pm EST.
Shrouded in questions, why Marquardt was released is not entirely known. Tomorrow's announcement by "The Great" will clarify the rationale behind his exit from the UFC.
Until answers are provided, I can only report on the now. And the now pertains to who Nate Marquardt is as a mixed martial artist.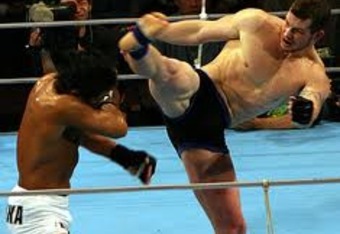 This three-time middleweight King of Pancrase champion is currently the No. 4 ranked best middleweight in the world by Sherdog.com.
With an overall MMA record of 31-10 with 15 submission victories and 10 knockout wins, Marquardt has challenged for the UFC middleweight crown at UFC 73 in 2007.
A very balanced and diverse fighter, Marquardt possesses excellent stand-up skills with solid counter striking, excellent power in both hands, and the ability to effectively implement leg kicks into his arsenal of offensive weapons.
Versed on the ground as a second degree Brazilian jiu-jitsu black belt, Marquardt has locked up impressive tapout victories over BJJ wizard Jeremy Horn and an arm-breaking arm bar back in 2002 over Kazuo Misaki.
Additional victories over top-tier talent include wins against Martin Kampmann, Demian Maia and Dan Miller.
Deciding to compete within the UFC welterweight division, Marquardt's debut at 170 pounds was scheduled to take place tomorrow evening against Rick Story at UFC Live 4.
A tremendous talent at 185 pounds, Marquardt's future may include a run for the Bellator middleweight championship against the ferocious Cuban, Hector Lombard.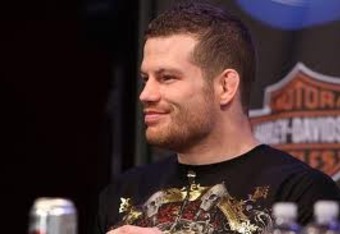 Rumors may also swirl if Marquardt decides to remain within the welterweight division and compete for BAMMA overseas.
If the BAMMA promotion is a possibility for "The Great," a matchup against British star Paul Daley will be inevitable.
The future for Nate Marquardt is certainly unclear. What is clear, however, is that Marquardt is an extremely gifted mixed martial artist and will not remain a free agent very long.
Stay tuned to Bleacher Report for up-to-the-minute news and coverage regarding this explosive turn within the UFC welterweight division.
Additionally, I will be sitting cage-side at UFC Live 4 in Pittsburgh and will provide insight as to "The Great's" release.
I welcome your comments.
Todd Seyler
"Like" me on Facebook
Follow me on Twitter @toddseyler