20 Best Individual Statistical Seasons in Professional Sports History
Harry How/Getty Images
Throughout the history of professional sports, individuals have done incredible things. Whether it was Wilt Chamberlain scoring 100 points in a game or Dwight Clark making "The Catch" to advance the 49ers to the Super Bowl, a single player can change the course of sports history.
While one great play or game during a season is impressive, an entire year of absolute dominance is much more impressive.
The following players played their respective sports at the highest level possible over the course of a campaign. Here are the 20 best statistical seasons in sports history.
Who Are We Really Including?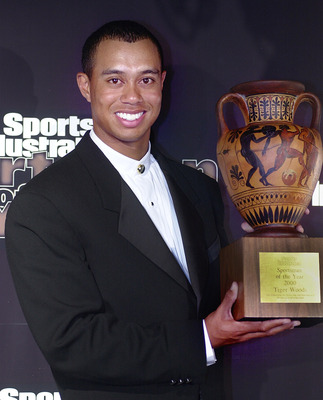 Chris Hondros/Getty Images
When I say professional sports history, I am only going to be covering the four major sports of football, basketball, hockey and baseball. I know that I am excluding some great seasons, but the major sports were all I wanted to focus on.
With that said, two seasons that really made me want to include all sports were Tiger Woods' 2000 campaign and Barry Sanders' 1988 season at Oklahoma State. Both seasons were the most dominant seasons in their respective sports.
Had I included those two seasons, they would have easily made it into the top 10 of the following list.
Anyways, please enjoy the following list.
20. Michael Jordan, 1987-1988
Mike Powell/Getty Images
Season statistics: 35 PPG, 5.9 APG, 5.5 RPG, 3.2 SPG, 1.6 BPG
Any list about great individual seasons has to include the greatest basketball player of all time. During the 1987-1988 season, Jordan took home the MVP Award and the Defensive Player of the Year Award.
This season was the second straight year that Jordan led the league in scoring. Even though he averaged 37.1 points per game the previous season, his overall work during this season was far more impressive.
Jordan was an absolute monster on both the offensive and defensive side of the ball and basically led the Bulls to the playoffs all by himself. They eventually lost to Detroit, but this season separated Jordan from every other player in the NBA at that time.
19. Shaun Alexander, 2005-2006
Otto Greule Jr/Getty Images
Season statistics: 1,880 yards, 28 total touchdowns
By the end of the 2005-2006 season, Shaun Alexander held the record for most touchdowns in a season. That record has since been broken by a player you will see later on this list, but at the time, Alexander was the man.
It is a shame that Alexander's career was so short in the NFL. He was an excellent all-around running back and was nearly unstoppable near the goal line. Had he played a few more solid years, he could have definitely made a run at the Hall of Fame.
During that magical season when he led the Seahawks to the Super Bowl and won the MVP, Alexander was the most exciting player in football.
18. Chris Johnson, 2009-2010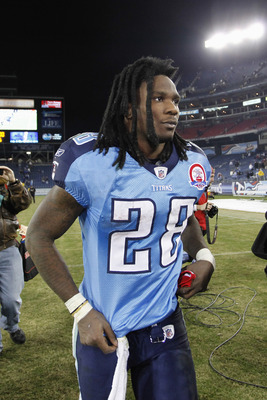 Joe Robbins/Getty Images
Season statistics: 2,006 rushing yards, 503 receiving yards, 16 total TDs
Chris Johnson's 2,509 yards from scrimmage broke Marshall Faulk's record of 2,429. Unlike Faulk, Johnson did most of his damage on the ground, becoming only the sixth player all-time to eclipse 2,000 rushing yards.
What is so scary about this fantastic season is it took place in Johnson's second season in the NFL. There might not be a better running back at making big plays. Whenever he touches the ball, he has the ability to turn it into a long gain. Johnson's speed and vision also make him a threat as a receiver.
Don't be surprised if by the end of Johnson's career he has a better statistical season than this one. He is just that good.
17. Walter Johnson, 1913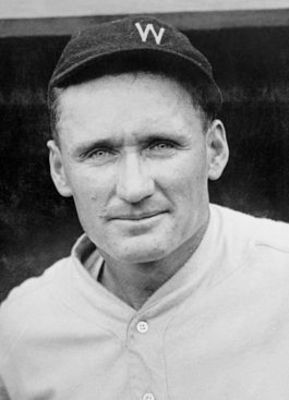 Season statistics: 36 wins, 7 losses, 1.14 ERA
Walter Johnson's 1913 season was a show of his pure dominance over the game of baseball. His 36 wins is the third-most in a season ever.
Since the game has so drastically changed, we will never see another pitcher put up even close to 36 wins. However, it wasn't simply Johnson's ability to win games that puts him on this list. During the 1913 season, Johnson dominated every major statistic for a pitcher. He led the American League in ERA, wins and strikeouts.
Johnson had a few seasons that could have made this list, but his 1913 campaign was the best when all was said and done.
16. Randy Moss, 2007-2008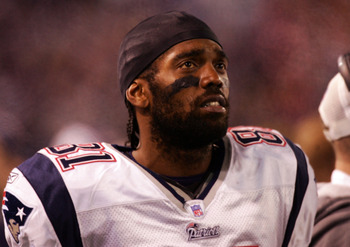 Jim McIsaac/Getty Images
Season statistics: 98 receptions, 1,493 yards, 23 TDs
When Randy Moss was traded to the New England Patriots, everyone thought New England's front office had lost their mind. Moss was coming off a terrible season in Oakland where he put up the worst statistics of his career.
Unfortunately for the rest of the NFL, New England got exactly what they wanted and more in Moss. Tom Brady and Moss hooked up a record 23 times for a touchdown during the Patriots' near-perfect season. At times, it appeared as if Moss and Brady had been playing their entire careers together. They made the best cornerbacks in the league look like high school backups.
After the 2007 season, the worlds realigned and everything went back to normal. Brady is still awesome and Moss is still...well, Randy Moss.
15. Dan Marino, 1984-1985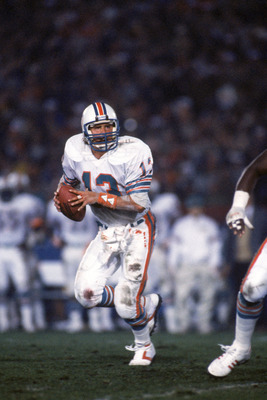 George Rose/Getty Images
Season statistics: 5,084 yards, 48 TDs, 17 INTs
Dan Marino is considered one of the greatest steals in NFL draft history. How Marino slipped all the way down to the 27th pick still remains a mystery.
After a somewhat impressive rookie season, Marino came out throwing the following season. In just his second year in the league, he broke six NFL passing records including most yards and touchdowns in a season. When the year was finished, Marino won his first and only MVP award.
After his impressive 1984 season, Dan Marino continued as one of the best quarterbacks of all time.
14. Jerry Rice, 1995-1996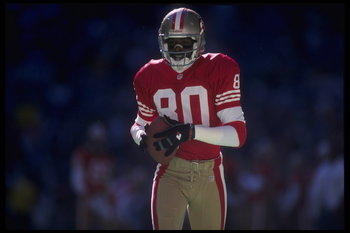 Al Bello/Getty Images
Season statistics: 122 receptions, 1,848 yards, 15 TDs
I know some of you are going to criticize me for putting Jerry Rice's 1995-1996 season ahead of Randy Moss' 2007-2008 campaign, but let me explain myself first.
The only area that Moss was better than Rice was in touchdown receptions. Their average yards per catch is extremely close and Rice had more receptions and yards. In fact, no player has topped 1,848 yards in a single season since.
So, even though Moss had eight more touchdowns, Rice had a better overall statistical season.
13. Bob Gibson, 1968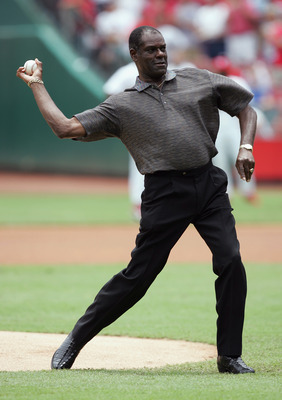 Dilip Vishwanat/Getty Images
Season statistics: 22 wins, 9 losses, 1.12 ERA
One of the greatest St. Louis Cardinals of all time, Gibson spent his entire 17-year career with the Cardinals.
The 1968 season is often known as "The Year of the Pitcher" and no one in baseball was as dominant as Gibson. His 1.12 ERA is still a record to this day. He had 13 shutouts over the course of the season on his way to winning the NL Cy Young and NL MVP Award.
Gibson led his team to the 1968 World Series where the Cardinals lost the series 4-3 to the Detroit Tigers.
12. Pedro Martinez, 2000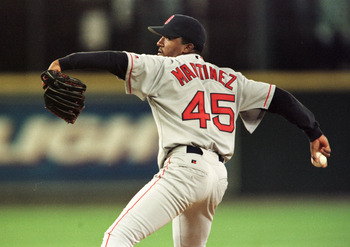 Otto Greule Jr/Getty Images
Season statistics: 18 wins, 6 losses, 1.74 ERA, 0.74 WHIP
At times during his career, Pedro Martinez appeared to be on a completely different planet. During the 2000 season, Martinez appeared to be in a completely different galaxy.
Martinez's 0.74 WHIP set a major league record that year. In his six losses, he only had an ERA of 2.44, which was better than any pitcher's ERA in the National League. He possessed a powerful fastball that helped him lead the American League in strikeouts.
Some consider this season to be the greatest pitching season in MLB history. While I'm not entirely sure about that, there is no doubting its impressiveness.
11. LaDainian Tomlinson, 2006-2007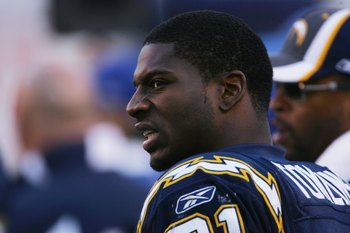 Stephen Dunn/Getty Images
Season statistics: 1,815 rushing yards, 508 receiving yards, 31 total TDs
There was a time when everyone thought LaDainian Tomlinson would break the all-time rushing yards record. It seems like an extremely long shot now, but that doesn't take away from how impressive Tomlinson has been during his career.
In 2006, it seemed to be that every time Tomlinson touched the ball, he would score a touchdown. His 31 combined touchdowns is a record that probably won't be broken anytime soon. He was a threat running the ball, but also contributed greatly in San Deigo's passing attack. He also broke the record for most points in a season and won the MVP that year.
Tomlinson's overall production will never be matched by another running back. I guarantee that.
10. Barry Bonds, 2001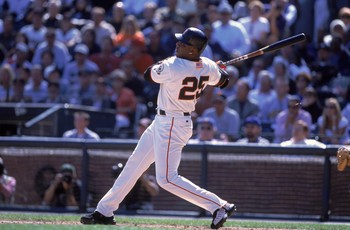 Tom Hauck/Getty Images
Season statistics: 73 HRs, 137 RBI, 177 BBs
I'm not sure how I feel about the whole steroids thing, but I couldn't keep Bonds off this list and I wouldn't feel right putting him any higher. The 10th spot seems like the perfect spot for Bonds.
Whether you love him, hate him or consider him a cheater and a liar, it is hard to not be impressed by Bonds' 2001 season. No one will ever come close to hitting 73 home runs in a season again. It is also unlikely that anyone will be walked 177 times over the course of a season.
Bonds was the most feared hitter in baseball for a long time and his 2000 season statistics are extremely impressive.
9. Ted Williams, 1941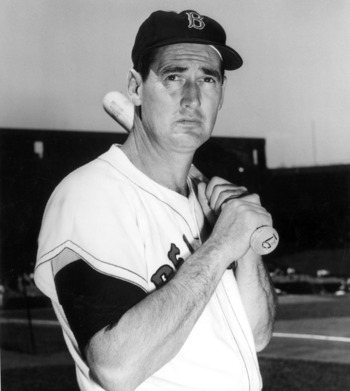 Getty Images/Getty Images
Season statistics: .406 batting average, 37 HRs, 120 RBI
Baseball is a funny sport when you think about it. If a player gets 350 hits out of every 1,000 at bats, he is doing extremely well.
It is hard to fathom someone batting over .400 again, but I guess it is possible. It wasn't until the last game of the season that Williams cemented his .406 average. He also led the league in home runs and finished fifth in RBI.
The crazy thing about Williams incredible season was that he didn't even win the MVP that year. Joe DiMaggio and his 56-game hit streak narrowly beat out Williams for the honor.
8. Mario Lemieux, 1988-1989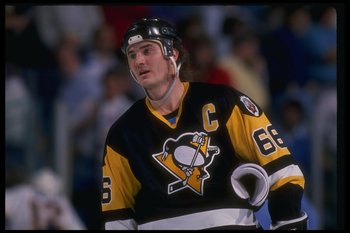 Ken Levine/Getty Images
Season statistics: 85 goals, 114 assists, 199 points
It is hard to shine in a sport that was dominated by Wayne Gretzky, but Mario Lemieux did his best to put himself in the same league as Gretzky during the 1988 season.
Lemieux finished the season tied with Gretzky for the lead league in assists and was just one point from getting to 200 overall points. He was one of the most talented offensive players in NHL history.
Mario Lemieux would go on to put on some impressive seasons, but none was as statistically impressive as this one.
7. Hack Wilson, 1930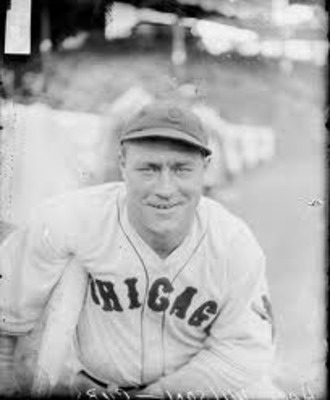 Season statistics: .356 batting average, 56 HRs, 191 RBI
I don't know much about Hack Wilson's 1930 season, but I believe the numbers speak for themselves.
His 56 home runs and 191 RBI were both records and his RBI record still stands to this day.
6. Wayne Gretzky, 1981-1982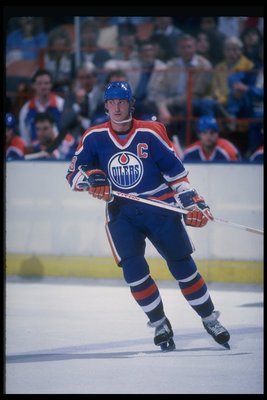 Rick Stewart/Getty Images
Season statistics: 92 goals, 120 assists, 212 points
There are 82 games in a hockey season, so that means that Wayne Gretzky averaged 2.59 points per game during the 1981-1982 season. That is absolutely stunning.
The 92 goals were the most that Gretzky ever had in a single season, which proves just how dominating this season was. He was only in his third season in the league and he was already the most dominant player the sport has ever seen. I could seriously go on and on about how great Gretzky was, but his greatness is common knowledge.
I'm not sure if being known as "The Great One" could ever be an understatement, but it might actually be when speaking about Gretzky.
5. Tom Brady, 2007-2008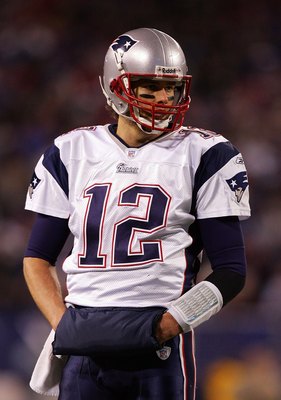 Jim McIsaac/Getty Images
Season statistics: 4,806 yards, 50 TDs, 8 INTs
To throw for 50 touchdowns in a season is extremely impressive, but to only throw eight interceptions in the same season makes it a top-five season of all time.
Brady connected with Moss a record 23 times during 2007 season while leading the Patriots to a 16-0 regular-season record. They made it all the way to the Super Bowl, but lost to the New York Giants after David Tyree made one of the most spectacular receptions in playoff history.
However, even without the perfect season, Brady's regular season was still legendary.
4. Oscar Robertson, 1961-1962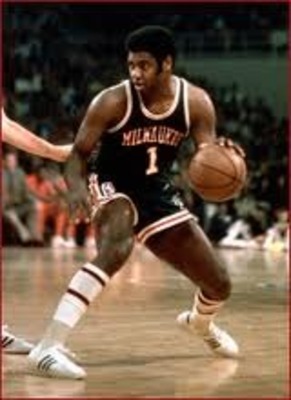 Season statistics: 30.8 PPG, 12.5 RPG, 11.4 APG
Recording a triple-double in today's game is quite the feat. Averaging a triple-double over the course of an entire season is unheard of.
But that is exactly what Oscar Robertson did during the 1961-1962 season. He didn't barely average a triple-double either. He was an elite scorer who dominated the glass and got his teammates involved. He is one of only a handful of players to average over 30 points a game for their entire career.
Robertson was the most versatile player to ever play the game of basketball. This was how LeBron was supposed to dominate the game, but it hasn't happened yet.
3. Babe Ruth, 1921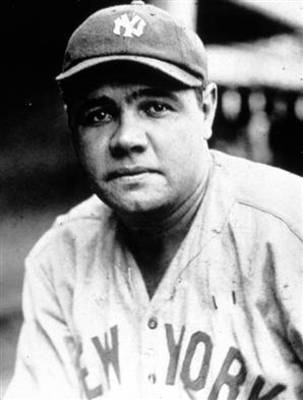 Season statistics: .378 batting average, .846 slugging percentage, 59 HRs, 171 RBI
Everyone knows Babe Ruth and everyone knows how great he was. He will forever be the face of baseball.
His 1921 season was probably his most impressive season over the course of his career. His .846 slugging percentage was the MLB record until Barry Bonds broke it in 2001. This season was the beginning of Ruth's dominance over pitchers for his career.
"The Bambino" and "The Sultan of Swat" will never be replaced in the hearts of baseball fans everywhere.
2. Wayne Gretzky, 1985-1986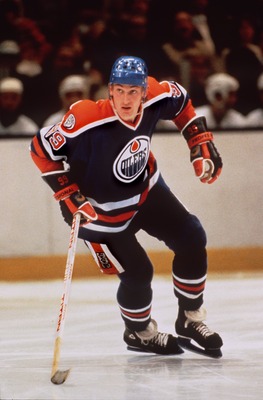 Getty Images/Getty Images
Season statistics: 52 goals, 163 assists, 215 points
Gretzky is the only player to make this list twice, so that should prove just how incredible he was as a player.
I've already said quite a bit about Gretzky's greatness, so I will just mention that his 163 assists and 215 points are both records that will never even begin to be touched.
Just for your information, this year's points leader in the NHL had only 104 points. That is less than half of what Gretzky did. Simply incredible.
1. Wilt Chamberlain, 1961-1962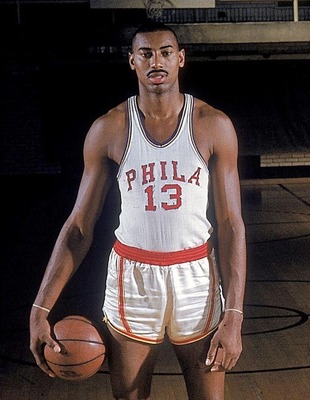 Season statistics: 50.4 PPG, 25.7 RPG
Back in 1961-1962, Wilt Chamberlain put together the greatest statistical season by an individual in the history of sports.
Let us start with the 50.4 points per game that Chamberlain averaged. Some teams struggle to score 100 points in a game, but Wilt was putting in over 50 a night all by himself. I know that the game has changed, but that is just ridiculous.
Now to the 25.7 rebounds per game. Last season, Kevin Love averaged 15.2 rebounds per game and that was extremely impressive. Wilt added another 10 rebounds per game on top of what Love did this year. The Detroit Pistons only grabbed 38.6 as an entire team.
Chamberlains per game averages in points and rebounds are two unbreakable records. His individual season was the best in the history of sports.
Keep Reading