UFC 131 Results: 6 Fights Sam Stout Should Take Next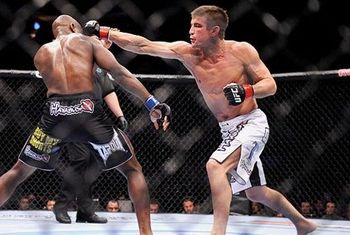 Lightweight "Fight of the Night" magnet Sam Stout finally picked up his first knockout in the UFC, and it was beautiful.
Stout's "Hands of Stone" moniker rang true as he put resurgent veteran Yves Edwards away with a single picture-perfect left hook.
The standout Canadian striker has had a propensity for being in competitive wars against a range of UFC lightweight talent, but the outstanding knockout he served up could prove to be a turning point in the 27 year old's fighting career.
Let us take a look at some of the best possible matchups for Sam Stout going forward.
6. Donald "Cowboy" Cerrone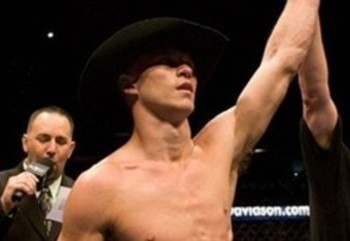 An obvious choice would be the other victorious lightweight from UFC 131.
Donald Cerrone was one of the top fighters absorbed from the WEC, and he has looked very impressive so far in his two UFC fights.
A fight between Cerrone and Stone would surely be a mostly stand up battle and would serve as a proper step up in competition for both warriors.
5. Winner of Nik Lentz vs. Charles Oliveira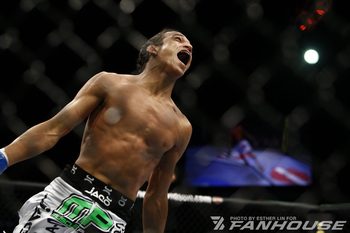 In just under two weeks, lightweight standouts Charles Oliveira and Nik Lentz will be going to war at UFC Live: Marquardt vs. Story.
The victor of that matchup would prove to be a difficult stylistic matchup for Stout, which he needs to be capable of overcoming if he wants to truly work into title contention.
Lentz is a dominant wrestler riding an impressive 14-fight unbeaten streak.
Oliveira is a well-rounded Brazilian phenom with some of the most aggressive and dangerous jiu-jitsu in the whole of the division, and maybe the sport.
4. Winner of Melvin Guillard vs. Shane Roller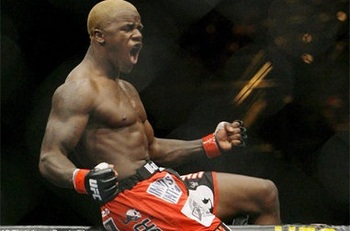 At UFC 132 on July 2nd, Melvin Guillard will be taking on Shane Roller in a battle of two hard-hitting wrestlers.
Roller is the better wrestler, but Guillard is the more explosive striker.
If Guillard wins, a matchup with Stout would be a collision of the two top strikers, which inevitably needs to happen anyway.
Against Roller, Stout's ground game would be put to the test against a seasoned wrestler with a honed and advanced submission game.
3. Winner of George Sotiropoulos vs. Rafael Dos Anjos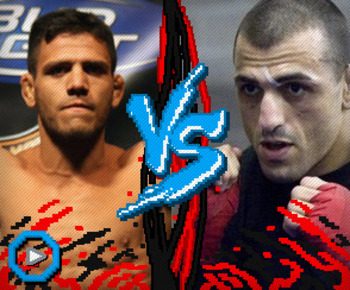 Again at UFC 132, we see a matchup of two of the lightweight's most important players.
Sotiropoulos and Dos Anjos are two of the best pure grapplers in the lightweight division.
Whoever proves to be the superior fighter will still need to prove their mettle against someone with the standup ability of Stout.
Likewise, these two fighters will be about as good as you can get to challenging the ground game of Stout because they always bring a fight and always remain highly competitive.
2. Gleison Tibau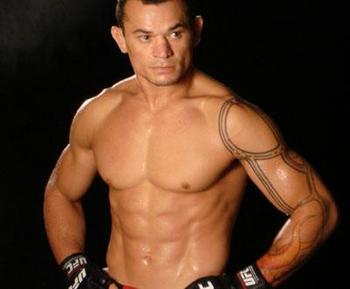 Like Stout, Tibau is 27 years old and has been competing in the UFC lightweight division since 2006.
Both fighters have come to represent the well-roundedness of modern elite fighters, but at their core, Stout is still a striker, and Tibau is still a grappler.
Tibau has had a bit more success overall in the UFC and would be the perfect test for Tibau to see if he is overtaking his contemporaries.
1. Anthony Pettis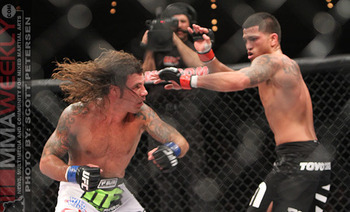 I am salivating thinking about this matchup.
Pettis just lost a competitive decision to notorious grinder Clay Guida, but he still represents access to the upper echelons of the lightweight division.
Against Stout, Pettis will feel emboldened to let his flashy striking completely hang out.
In fact, I would not mind if this fight headlined another free fight night on cable television for a full five rounds.
That may not happen, but this fight may very well, and it would be sweet if it did.
Keep Reading