The 25 Most Unfortunate Nicknames in Sports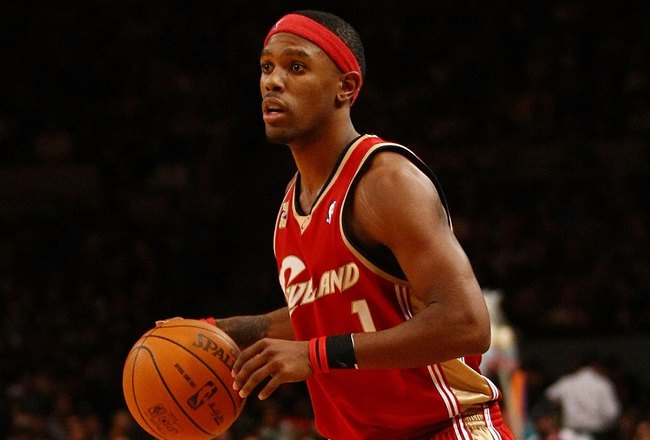 Chris McGrath/Getty Images
Nicknames make us who we are. There are millions of Mikes and Matthews in the world, so we do what we can to stand out and let everyone know who we are. Childhood friends, grandmas and teachers, usually referencing something unique or funny about us, give us these names that could stick with us our entire lives.
Some names are cool, like "The Great One" or "Mean" Joe Green, while others are…not so cool.
Here is that list. These are the 25 most unfortunate nicknames in sports.
25. Rich "El Guapo" Garcés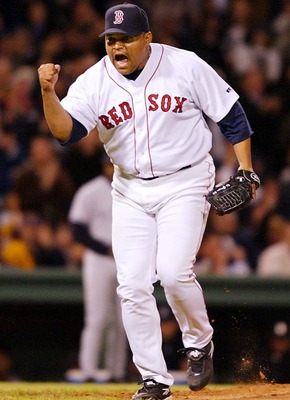 His nickname means the handsome one, but I think they meant to call him "El Gordo," the fat one. He burst onto the scene for the Red Sox in 1999 and 2000 but faded once his arm began to spontaneously weaken.
Some think it was overworking his arm. It was probably the thousands of Twinkies he ate. He couldn't even move his arms after a while.
24. Joe "Jellybean" Bryant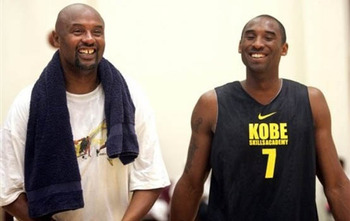 Bryant played ball in the NBA and Europe before spawning one of the greatest players in NBA history. "Jellybean" is a little worse than "The Black Mamba," but I suppose that is not the only reason we pay a bit more attention to his son.
23. James "Catfish" Hunter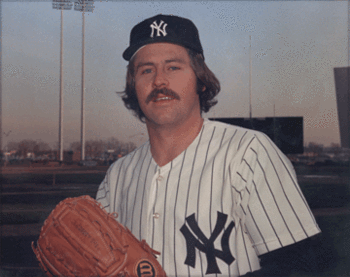 There is no real significance to the catfish title. The owner of the Kansas City A's wanted him to have a nickname, and that is what he came up with.
We have all said it so many times, it doesn't seem weird. But, if you think about it, it is a very odd name.
22. Ty "The Georgia Peach" Cobb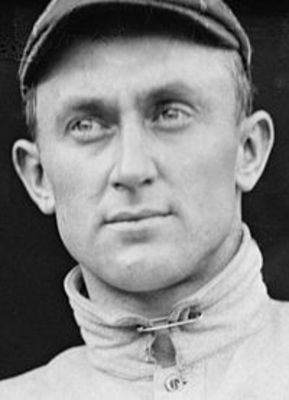 Who wants to be the anything peach? Cobb was a real man's man, so I am surprised this one became a signature.
He was a high -tempered man and played aggressively...sounds peachy to me.
21. B.J. Upton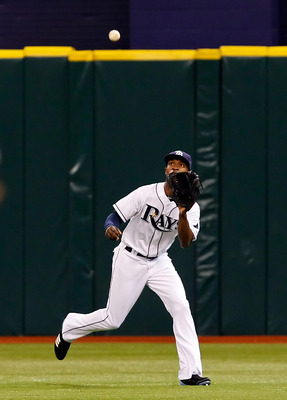 J. Meric/Getty Images
The B in B.J. does not stand for something normal like Bob or Brian. In fact, it is Bossman. That's right. His father's nickname is "bossman," and he is Bossman Junior.
Maybe he needs to go back to being called Melvin, his given name, to turn around his career offensively.
20. Floyd "Pork Chop" Womack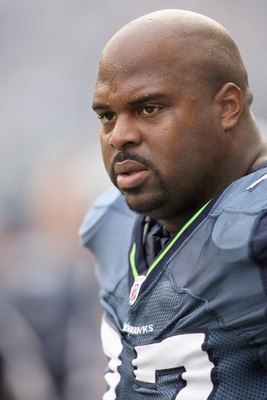 Otto Greule Jr/Getty Images
You are what you eat, right? Womack is one of the biggest offensive linemen in the NFL and earned this name after long hours in the cafeteria and not in the weight room.
I hope that linemen keep getting nicknames given to them based on the foods they eat the most. Soon we will see Nick "Apple Pie" Mangold.
19. Anfernee "Penny" Hardaway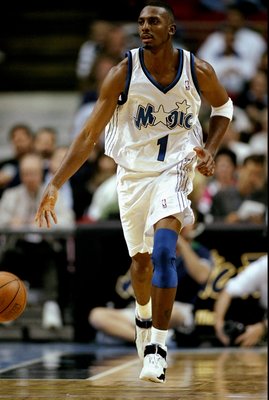 Andy Lyons/Getty Images
His got the name from his grandma, and it stuck throughout this life. He reinforced it by wearing number one and playing a penny's worth after he signed with the Suns.
"Penny" is one of the most recognizable nicknames in sports, especially after we were introduced to "Lil' Penny."
18. Rafer "Skip to My Lou" Alston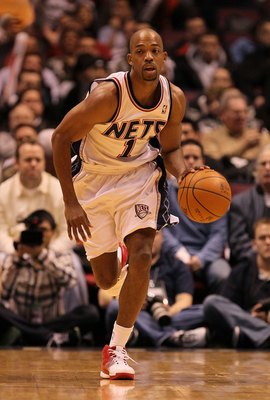 Al Bello/Getty Images
"Skip to My Lou" was his street ball name before he made it to the NBA, but it stuck around for a while. His nickname is a children's song, which is sort of lame, and I think we would all like to see a little more AND1 passing and a little less brick three-pointers.
17. Gilbert "The Hibachi" Arenas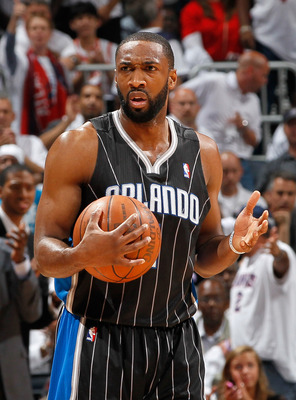 Kevin C. Cox/Getty Images
A lot of people liked this nickname, but I think it is just another reason to not like Arenas. They would refer to him by this nickname when he would be on fire or heating up.
Now that we have seen where he has fallen to, the name seems even more ridiculous.
16. Dan "Big Daddy" Wilkerson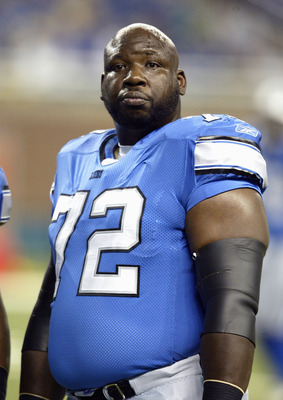 Tom Pidgeon/Getty Images
At 6'5" and 340 pounds, the name works well. But, it's still an unfortunate nickname because it is awkward and kind of makes me uncomfortable.
15. Glen "Big Baby" Davis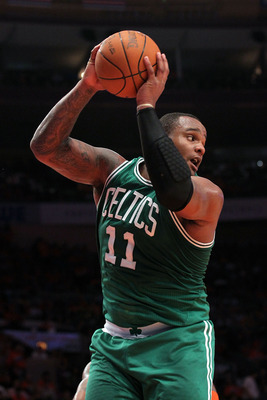 Nick Laham/Getty Images
What can Glen Davis and a baby possibly have in common...
1. He still has his baby fat, weighing in at 289 pounds.
2. He did cry on the bench when when Kevin Garnett was being mean to him.
Enough said.
14. Adam "Pacman" Jones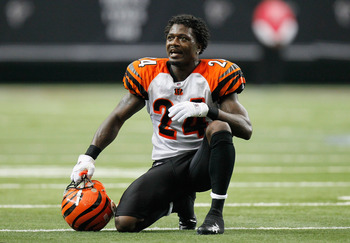 Kevin C. Cox/Getty Images
When Jones entered the league, he brought the nickname with him. He got it because he gobbled up quarterbacks' passes like the ancient Pacman arcade game.
Unfortunately, the only thing he gobbled up in his first few seasons was police reports. He has since dropped the name.
13. Freddie "FredEx" Mitchel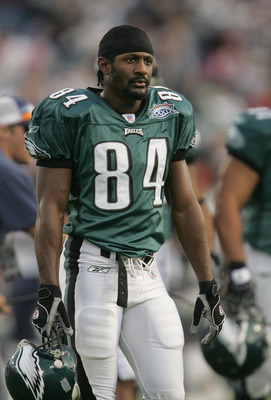 Jeff Gross/Getty Images
Unlike his counterpart, "FredEx" is not quick or reliable—and drops everything he is supposed to deliver. Mitchell's me-first attitude was terrible for his teammates, who never expected him to come through when they needed it the most.
12. John "The Brock Ness Monster" Brockman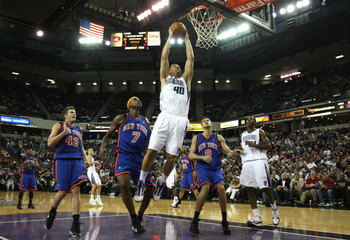 Jed Jacobsohn/Getty Images
This nickname was created because Brockman does not get much playing time, but when he does, he is a monster on the boards. This is the kind of nickname that is a backhanded compliment but impressive nonetheless.
11. Eric "Sleepy" Floyd
Otto Greule Jr/Getty Images
He holds the record for the most points scored in a quarter and in a half but will be remembered for what he was called more than what he did on the court. He earned the nickname "Sleepy" for having hooded eyelids.
I have to imagine that he thought the name was sort of mean considering he couldn't do anything about it.
10. Bill "The Big Tuna" Parcells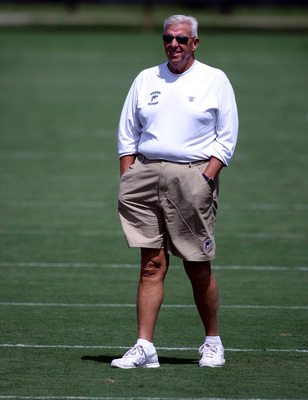 Marc Serota/Getty Images
The coach was given this title from several of his players back when he was a linebackers coach. The name carried on with him as he maintained that wonderful physical physique.
Now he is an executive for the Dolphins, where the Tuna still reigns supreme.
9. Tim "The Big Fundamental" Duncan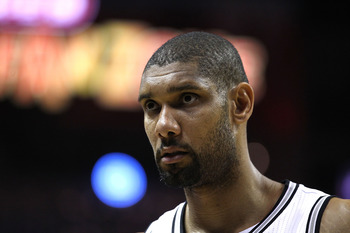 Jed Jacobsohn/Getty Images
Duncan's fundamental style has won him championships, MVP awards and the respect of everyone in the league. But having a nickname like this is saying you are extremely boring, and we hate how you are so good at it.
Long live the bank shot!
8. Chris "The Birdman" Anderson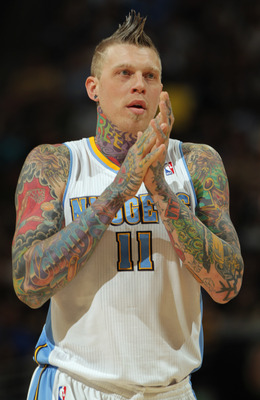 Doug Pensinger/Getty Images
Nope, he is not this Birdman. His high-flying, above-the-rim style makes the nickname fit perfectly.
Anderson also certainly looks the part, donning a bird-like hair style and colorful tattoos.
7. Vernal "Bimbo" Coles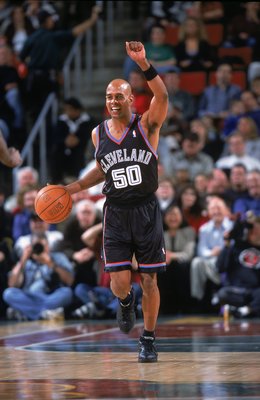 Otto Greule Jr/Getty Images
He got the nickname from his cousin, referencing a line from a country song. Does his cousin not know what a bimbo is?
Coles doesn't look too country either.
6. Brian "The Custodian" Cardinal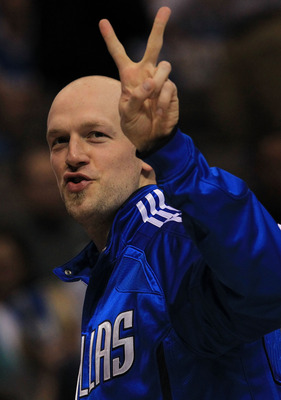 Ronald Martinez/Getty Images
He earned this name by cleaning up the loose balls on the floor and being the ultimate hustle player. Cardinal is used to custodial work because he only plays during garbage time.
5. Pernell "Sweet Pea" Whitaker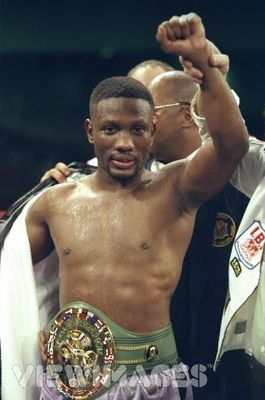 This is an awesome nickname for a guy who is considered one of the best lightweight fighters ever.
Going into the fight, when a guy hears he is fighting "Sweet Pea," he must think it's a pushover. Then, you get into the ring, and he beats the heck out of you before you know what is going on.
4. Daniel "Boobie" Gibson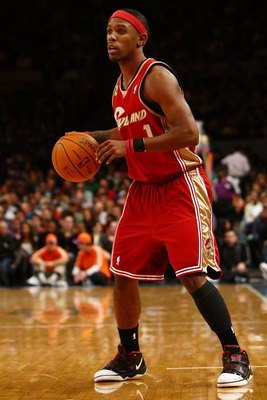 Chris McGrath/Getty Images
I know mother knows best, but why did she give her son this nickname? I can imagine an eight-year-old Gibson walking around telling all his teachers his name is Boobie.
His play couldn't help keep LeBron in Cleveland, but his nickname keeps him high on this list.
3. Nate "Tiny" Archibald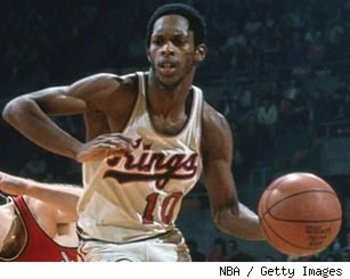 He was a great player with a memorable nickname. He wasn't necessarily that tiny, standing at 6'1'', but his 150-pound frame made him one of the smallest players in the league.
Nobody is knocking his game, but anyone called "Tiny" can't be taken too seriously.
2. André "Red Light" Racicot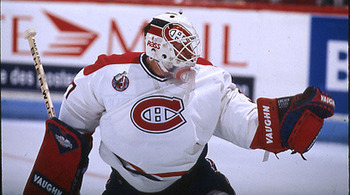 It is pretty unfortunate when your nickname has the worst connotation possible. He was an all-around good goalie who had a rough start to his career, earning him the prestigious name.
Pretty cool sounding nickname, until you realize what it means.
1. Jared "the Hefty Lefty" Lorenzen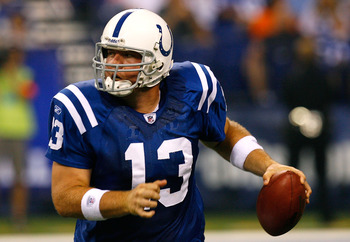 Kevin C. Cox/Getty Images
This is the definition of an unfortunate nickname as he certainly did not self-proclaim this title. He is out of the league now, but during his days at Kentucky and on the NFL sidelines, he was a great punchline for husky jokes everywhere.
There must have been times when opponents couldn't tell if it was him or the fullback under center.
Keep Reading